Eat (and Run) to the Beat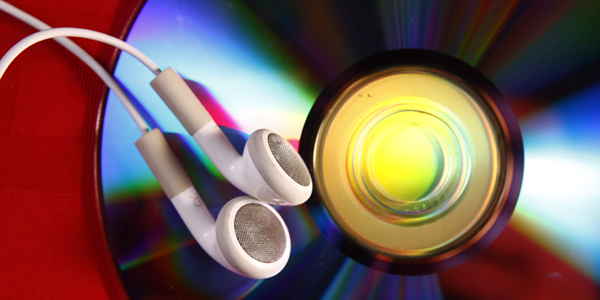 There will be plenty of people at this weekend's Krispy Kreme Challenge whose colorful costumes will blare loudly from Hillsborough Street. But only a few of us will be decked out with an appropriately themed playlist echoing through our earbuds.
What could be better as you wind through the streets of downtown, just before you inhale the 2,400 calories included in a dozen sugar-glazed doughnuts, than mouthing the words to "Hungry Wolf" by X: "Welcome to the dripping jaws/the altar of your death at daybreak"?
What, you were expecting the reliable hackery of Duran Duran's "Hungry Like the Wolf"? We'll let that overused anthem of the 1983 Cardiac Pack sit this one out.
This is a red-meat list for a fried-dough run:
Saturday, some 8,000 runners will participate in the 10th annual race. The five-mile jaunt begins at the Belltower and goes to the Krispy Kreme store on Person Street, where runners attempt to eat a dozen doughnuts before heading back to campus. The goal is to make it back to the Belltower in less than an hour.
It's a race that started with only 10 runners (it would have been more, but the guy who thought the whole thing up overslept) and has grown into one of the most popular student-sponsored fundraisers in the country. Last year, the event raised $184,000 for the North Carolina Children's Hospital.
Wolves and Doughnuts
Every runner needs a little edge while wrangling for space among the 30,000 knees and elbows near the starting line, and this motivational music, heavily spiced with NC State imagery, should give it to you. We've picked out a few of our favorite songs about Raleigh, but it is mostly about wolves and doughnuts.
We went back to our mix-tape talents that were honed in the cassette-infected '80s and came up with just over an hour of toe-tapping, fang-dripping, City of Oaks songs to get you through the race, with a five-minute version of The Band's "Up On Cripple Creek" halfway through that should mostly get you through the snacking portion of the event: "when that little love of mine/Dips her doughnut in my tea."
Admittedly, no one has ever dunked a Krispy Kreme in the kind of tea served here in the South, because it's sugary enough. But how tiresome would it be to go through a list of song lyrics, searching for references to doughnuts? Beignet, done that.
Before you fire off an email, yes, we know that "Clap for the Wolfman" has nothing to do with actual wolves, but if you can't stomach a song featuring Wolfman Jack, how on earth are you going to ingest a dozen doughnuts? Plus, it's Canadian.
The Way We Werewolf
Sure, we're old school here, old enough to remember the heyday of the Raleigh Underground in Cameron Village. REM's first video, in fact, was "Wolves, Lower," which brought down the house when Michael Stipe sang it there in 1982.
Of course, musically, you never really know whether it's a regular wolf or a werewolf howling at the moon at night, especially in the twisted minds of heavy metal bands. In his song, Warren Zevon makes it pretty clear what was prowling on the streets of London, but who knows what Ozzy Osbourne was thinking? Then, or now.
Lest anyone think that vicious wolves are only masculine, both Shakira and Patti Smith have a feminine perspective. After all, "Desire is hunger, the fire [we] breathe/Love is a banquet on which we feed," says Patti. Just don't play the video for Shakira's "She-Wolf" anywhere near the children.
We were all willing to include a few Wolf artists, but could find nothing in the catalogues of Steppen- or Howlin' that seemed appropriate for a workout playlist. So we settled for CCR's "Bad Moon Rising." Like tales of werewolves, our iTunes catalogue is ancient.
At least none of these were on any of the "Twilight" soundtracks.
There's more than 70 minutes of music on the playlist below, plenty enough to get you through the race if you don't let the doughnuts weigh you down on the homestretch. Download them, or pull them from your personal music collection, then go run with the spirit of the Pack during Saturday's race.
Just be careful at the finish line. There may be some lingering glaze caked to your neck. That's why, as Meat Loaf warns, you might think twice about offering your throat to the wolf with the red roses.
View Songs on You Tube

"Hungry Wolf," X (3:46)
"Li'l Red Riding Hood," Sam the Sham and the Pharoahs (2:44)
"You Took the Words Right Out of My Mouth," (with intro), Meat Loaf (5:01)
"Wagon Wheel," Old Crow Medicine Show (3:55)
"Werewolves of London," Warren Zevon (3:27)
"Clap for the Wolfman," The Guess Who (4:02)
"Of Wolf and Man," Metallica (4:09)
"Up on Cripple Creek," The Band (4:54)
"Bark at the Moon," Ozzy Osbourne (4:18)
"She-Wolf," Shakira (3:49)
"Werewolf," Five Man Electrical Band (3:34)
"Wolf Like Me," TV on the Radio (4:35)
"Howl," Florence & the Machine (3:35)
"Wolves, Lower," REM (6:13)
"Bad Moon Rising," Credence Clearwater Revival (2:19)
"Because the Night," Patti Smith (3:39)
"Howlin' for You," Black Keys (3:10)
"Will the Wolf Survive?" Los Lobos (4:10)
"Wolf Pack," the Vaccines (3:14)