Research and Innovation
NC State Startup One of the Fastest Growing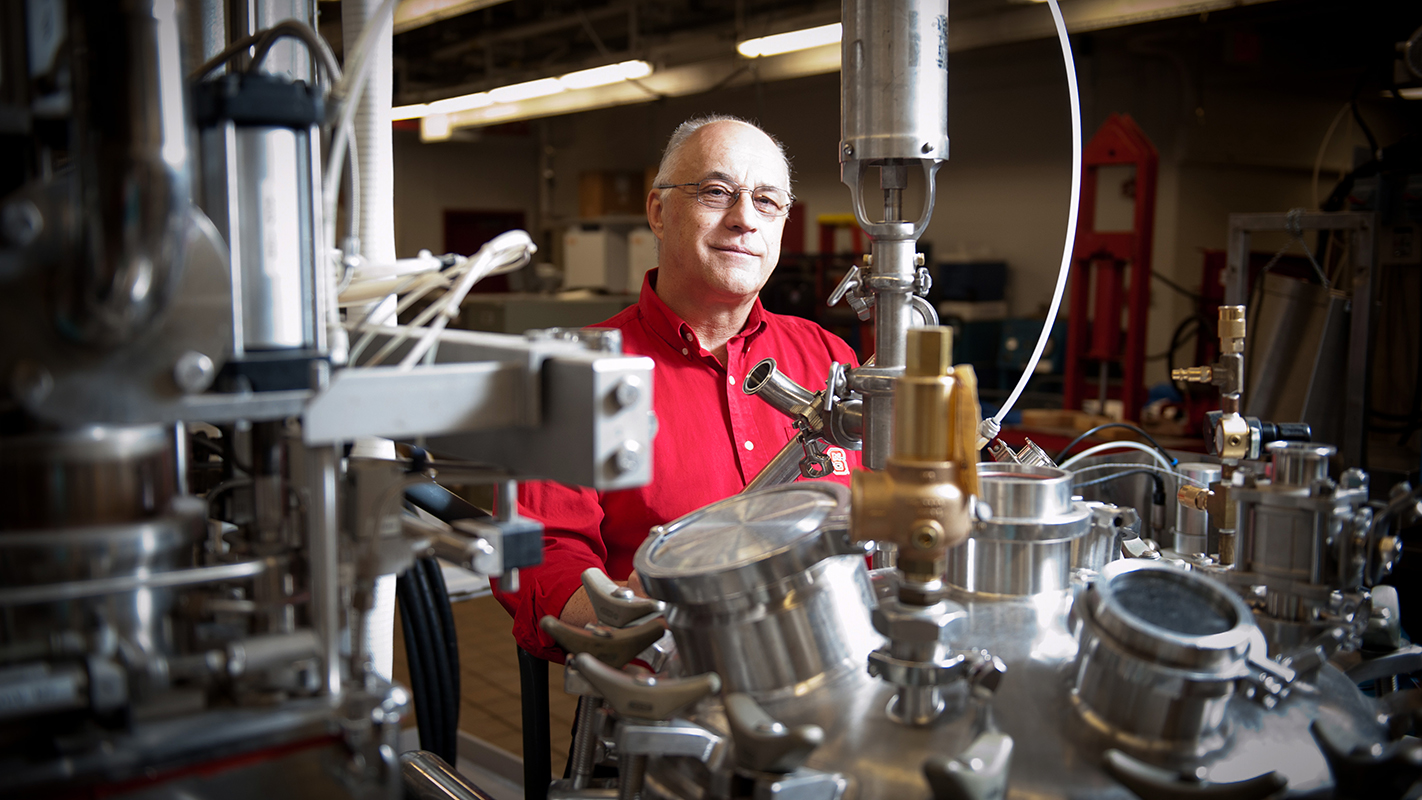 NC State startup Aseptia scored near the top of the prestigious Inc. 5000, an annual list of the fastest-growing privately held companies in the United States. The Raleigh-based company, which produces preservative-free packaged foods, has grown by an astounding 12,427 percent in the past three years, increasing revenue from just over $100,000 in 2010 to $13.8 million last year.
Aseptia's remarkable growth makes it the 15th-fastest-growing company in the nation, as well as the second-fastest-growing company in the food and beverage industry nationwide. It also ranks as the second-fastest-growing company in the state, trailing Wilmington-based Go Energies.
Food scientists Ken Swartzel and Josip Simunovic are the brains behind Aseptia's innovative technology, which uses advanced thermal processing to rapidly prepare and package foods — such as soups and fruit snacks — in a completely sterile environment.
Their research, spanning more than a decade at NC State's Center for Advanced Processing and Packaging Studies, makes it possible to create packaged food products that retain their fresh flavor and texture, even after months on the shelf.
The scientists teamed up with business partner Michael Drozd in 2006 to launch Aseptia, followed by a subsidiary company, Wright Foods, in 2012. Wright Foods operates a processing plant that employs hundreds of high-skilled workers in rural Montgomery County, N.C.
Thanks to the support of the Chancellor's Innovation Fund, Simunovic is developing a third-generation prototype of a modular, continuous-flow advanced thermal processing system for use by R&D labs and small-scale food processing operations.