The Abstract
Report Outlines Efforts to Boost Diversity in Materials Science and Engineering Community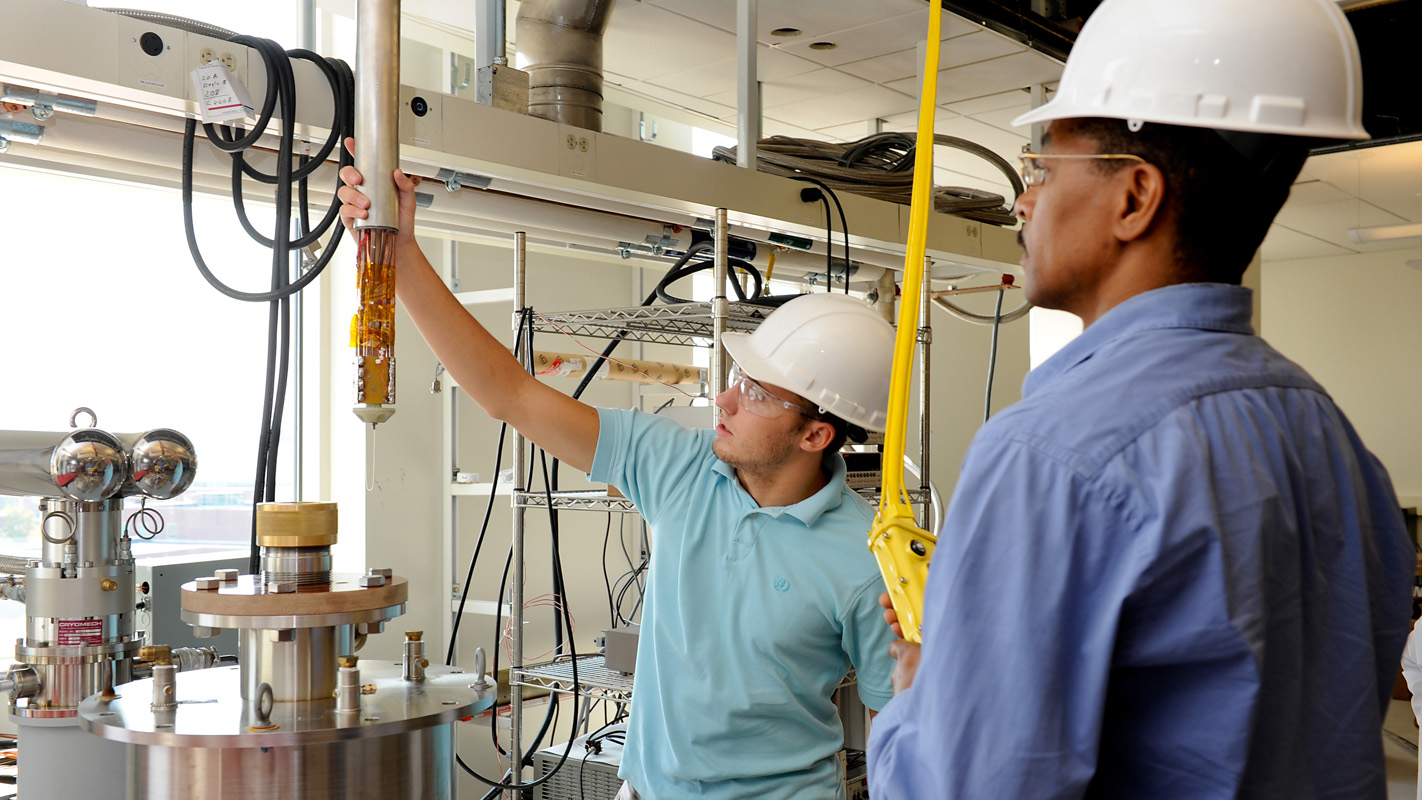 The field of materials science and engineering (MSE) suffers from a significant lack of ethnic and racial diversity. A new report from the U.S. Department of Energy and the National Science Foundation acknowledges the problem and lays the groundwork for actions by universities, federal agencies, and the private sector that will hopefully make the field more diverse.
In 2011, only 2.5 percent of people graduating with MSE undergraduate degrees were African American; 4.3 percent were Hispanic; 0.2 percent were Native American.
"Those numbers are troubling because studies consistently show that a more diverse population outperforms a less diverse population," says Justin Schwartz, the chair of a national Workshop on Ethnic Diversity in Materials Science and Engineering funded largely by NSF and DOE and lead author of the resulting report. "Diversity of background brings diversity of experience, diversity in approach to problems, diversity of thought."
And while the workshop and report focus on diversity in MSE, they may also be of much broader interest – because MSE is in many ways a good proxy for STEM in general. MSE is a small enough research community to study, but it draws on a wide variety of STEM disciplines – including physics, chemistry, biology, mechanical engineering, and computer science, among others.
The idea for the workshop came up in 2011 from the University Materials Council (UMC) and Ian Robertson, who was then the head of NSF's Division of Materials Research. The UMC is composed of the leaders of MSE academic programs in the U.S. and Canada. When Robertson asked the UMC to run a workshop on ethnic diversity in MSE, Schwartz volunteered to chair it.
"The UMC recognized that there was a lack of diversity in the field, and we wanted to figure out why and what we could do about it," says Schwartz, who is also Kobe Steel Distinguished Professor and head of the Department of Materials Science and Engineering at NC State University.
Schwartz then pulled together a 10-person organizational team for the workshop, including materials researchers from the University of Alabama, Ohio State University, Boise State University, University of California, Riverside, and University of California, San Diego. But the team had a strong NC State presence, including faculty members Ramón Collazo, Marcia Gumpertz and Franke Hunte, and postdoctoral researcher Sasha Ishmael. In addition to NSF, DOE, the UMC and NC State, the workshop received financial support from the Materials Research Society Foundation.
The organizational team knew that problems attracting diverse populations into science, technology, engineering and math (STEM) fields can be traced back to K-12 education, but chose to focus on the so-called "leaky pipeline" – a metaphor used to describe the fact that minorities drop out of STEM fields at every stage of their careers.
"We wanted to know what can be done to attract and keep people in MSE once they enter college as undergraduates," Schwartz says.
To that end, the workshop pulled together more than 120 participants, from graduate students to established leaders, and coming from universities, national labs, funding agencies and  industry.
The workshop included panels that highlighted  the experiences of graduate students and postdocs; featured deans who are members of minority groups; focused on the challenges facing double minorities (i.e., women who are also members of a minority group); and explored the role of minority-serving institutions, such as historically black colleges and universities or Hispanic-serving institutions.
The workshop came up with more than a dozen recommendations, grouped into four broad categories:
Identify issues and challenges that have minimized minority participation in MSE.
Gather and disseminate data for use by department heads and other MSE leaders.
Launch and track initiatives to increase the number of minorities pursuing degrees and careers in MSE.
Create an ever-increasing number of minority role models in science fields who will, in turn, draw others in to contribute to the workforce of the future.
Prior to the workshop, the organizers sent a survey to all of the graduate students and recent graduates from MSE programs at three universities in order to, as the report states, "assess the circumstances surrounding the troubling lack of ethnic and gender diversity in materials science and engineering all along the pipeline from undergraduates to faculty members."
The survey found that MSE programs could do a much better job of mentoring graduate students in general, and non-white students in particular. For example, Latino and black students reported having fewer career preparation experiences than their white counterparts.
One of the short-term goals of the workshop report is to expand this survey nationally.
"We want to build on the pilot survey and get more information," Schwartz says. "For example, it would be good to determine how the race or gender of advisors affects the student experience. As we explore these questions, and get more data, additional recommendations may be forthcoming.
"Diversity is important to my work at NC State," Schwartz says. "I truly believe that bringing in a more diverse group of people makes us a stronger department and thus more likely to have the impact on the state – educationally, economically, technically, and socially – that is our mission."