Campus Life
Carnegie Lauds NC State for Service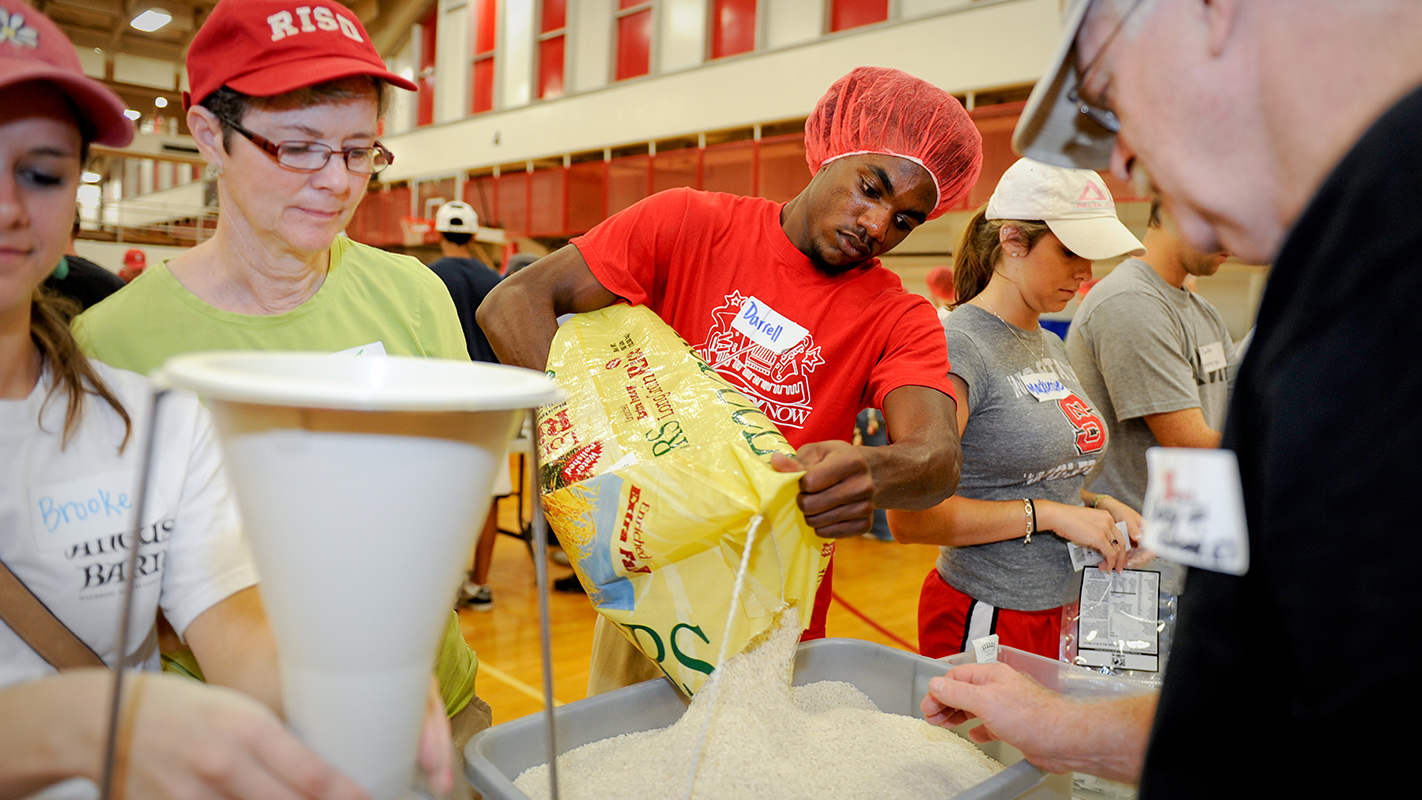 The Carnegie Foundation for the Advancement of Teaching has recognized NC State's continued culture of student service and engagement by again classifying the university as a community engaged institution, along with 239 other schools across the nation.
NC State was one of the original 63 institutions to receive the designation in 2006, while another 94 were added in 2008, 121 in 2010 and 83 in 2015. A total of 361 campuses have now earned the designation.
In order to be selected, institutions were required to provide descriptions and examples of institutionalized practices of community engagement.
A committee of 24, chaired by Vice Provost for Outreach and Engagement Terri Helmlinger Ratcliff and distinguished professor at-large emeritus Ellis Cowling, spent three months assembling information to submit the re-classification application in April. Cowling, a member of the National Academy of Sciences for his work in plant pathology and air pollution impact, also chaired the original application.
Since 2006, the committee reports that NC State students, staff and faculty have:
Completed more than 65,000 hours of community service.
Raised more than $190,000 annually via 54 fraternities and sororities.
Raised funds and built more than 40 houses through a vibrant student chapter of Habitat for Humanity.
Established outreach projects in Sierra Leone and Bolivia through its Engineers Without Borders chapter.
Launched the Chancellor's First Year Student Leadership Program.
Tripled its pre-college participants attending Shelton Leadership Challenge Camps to 400.
Funded and packaged more than 2.1 million meals for international school lunch programs in a partnership with Stop Hunger Now and the Center for Student Leadership, Ethics and Public Service.
Distributed more than four tons of nonperishable food and hygiene items through Feed the Pack.
Organized more than 30,000 and raised more than $750,000 for the N.C. Children's Hospital through the student-organized Krispy Kreme Challenge.