Jordyne Blaise has been named NC State's deputy Title IX coordinator, the Office for Institutional Equity and Diversity announced.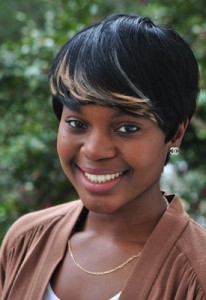 Blaise also holds the title of assistant equal opportunity officer at NC State and investigates complaints of discrimination, conducts diversity training and develops outreach and programming initiatives. Her new responsibilities include serving as the lead deputy Title IX coordinator, convening NC State's Title IX advisory team and investigating and responding to complaints related to Title IX.
Blaise earned her Bachelor's degree in English from Georgetown University in Washington, D.C., and her Juris Doctor from Georgetown University Law Center. She became licensed in Florida and worked for the District of Columbia prior to joining NC State. Specializing in program development and training as they relate to civil rights law and policy, her professional interests include a focus on how intersectionality transforms notions of equity and diversity in public accommodations.