Campus Life
Pizza Box Composting Soars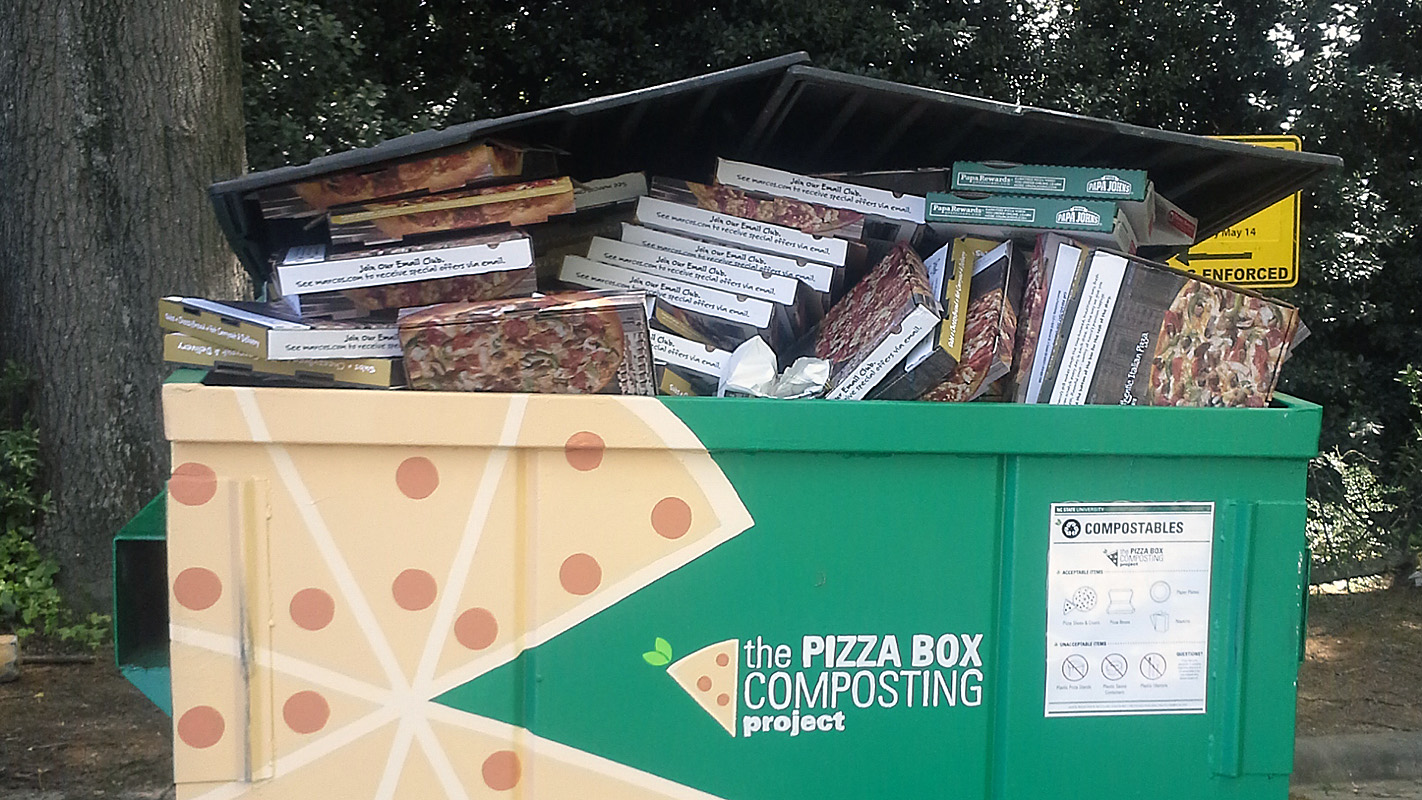 In its inaugural year, the pizza box composting pilot program run by NC State's Waste Reduction and Recycling Office and University Housing has collected more than 8,700 boxes in composting dumpsters located outside six select residence halls around campus.
That's enough to reach the top of the Empire State Building.
The program, which started on March 1, 2014, tripled in scope during the year and its popularity is obvious by the bulging lids on most of the dumpsters.
"What started as two dumpsters last March quickly grew to six dumpsters," said Lauren McKinnis, outreach coordinator for Waste Reduction and Recycling. "The project grew so quickly that it gained local and national attention and may inspire similar composting projects at other colleges and universities."
Pizza boxes can't be recycled because of lingering grease and cheese that usually ooze outside the crust and settle in the bottom of the box. Composting allows organic materials like boxes, paper plates, napkins and leftover crust—all of which are accepted in the composting dumpsters—to decompose into a nutrient-rich soil amendment.
Campus composting dumpsters are emptied weekly and sent to Brooks Contractor, an off-site compost facility that manages the process for the boxes to decompose into soil.
Students continue to have a vital role in the program's success. Students from EcoVillage, an on-campus living and learning community committed to sustainable practices, have assisted in marketing the program, including designing and painting the dumpsters, hosting an educational pizza party and creating a promotional video.
As the program's popularity continues to build, composting totals could surpass 10,000 boxes in its second year.