A new $16 million gift from the R.B. Terry Charitable Foundation will keep NC State's College of Veterinary Medicine on the cutting edge for years to come — by providing generous support for its student, faculty and research endowments.
The college is ranked third in the nation (U.S. News & World Report, 2015), a remarkable achievement given it only graduated its first students in 1985. That success is thanks in large part to the extraordinary private support the college receives from alumni and friends like the late Randall B. Terry, Jr.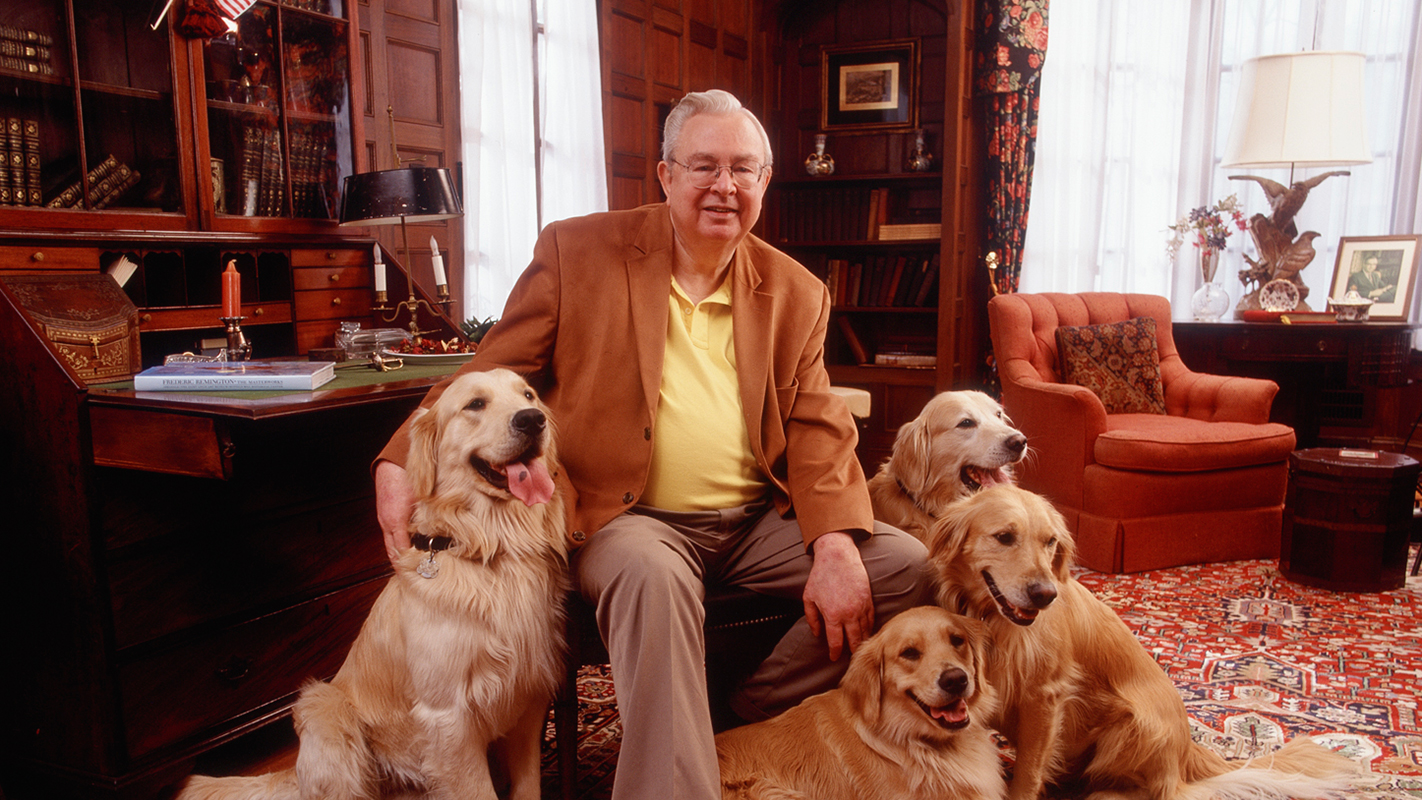 A co-publisher of the High Point Enterprise, Terry first became involved with the College of Veterinary Medicine in 1998 when one of his nine beloved golden retrievers, Nike, fell ill. The superb care Nike received at NC State prompted Terry to join and later preside over the North Carolina Veterinary Medicine Foundation (NCVMF). In the final years of his life, he was devoted to the betterment of veterinary medicine.
"I think his association with us was obviously through his love of animals," said Dr. Oscar Fletcher, professor in poultry health management and member of the foundation's board. "That just demonstrates the power of the human-animal bond."
In his lifetime, Terry chaired a campaign that raised $10 million for veterinary student education at NC State. He gave more than $4 million himself in challenge grants and student scholarships. Following his death in 2004, the Terry Foundation pledged an initial $20 million to help build the Randall B. Terry, Jr. Companion Animal Veterinary Medical Center, which opened in 2011.
More than twice the size of NC State's original veterinary teaching hospital, the Terry Center is among the most advanced of its kind in the country. It realizes Terry's vision of an outstanding environment where talented faculty and students can work at the forefront of veterinary medicine. And it combines with the college's other extensive referral and emergency services to provide care for all those who need it.
"Like so many places at NC State, we're providing a service to people," says Fletcher. "In the Terry Center, we've got clients who are bringing their animals because they have a need, and we've got students learning how to apply the art and science of veterinary medicine to solving those problems."
Those students are the chief recipients of the Terry Foundation's latest gift: Half of the $16 million pledged will go toward supporting and training the next generation of veterinary leaders. This will more than double the college's student scholarship endowment, ensuring that the top prospects in the nation can learn and thrive at NC State.
"Every student that graduates, that doesn't have to pay back debt — that's success," said Susan Ward, member of NC State's Board of Trustees and former NCVMF president. "Every new thing they try here, every problem they solve, that's success. That's how I measure it."
The Terry Foundation's new gift supports the college's innovation and problem-solving, too. It includes a $3 million investment in research support and $5 million dedicated to attracting and retaining leading faculty in the field.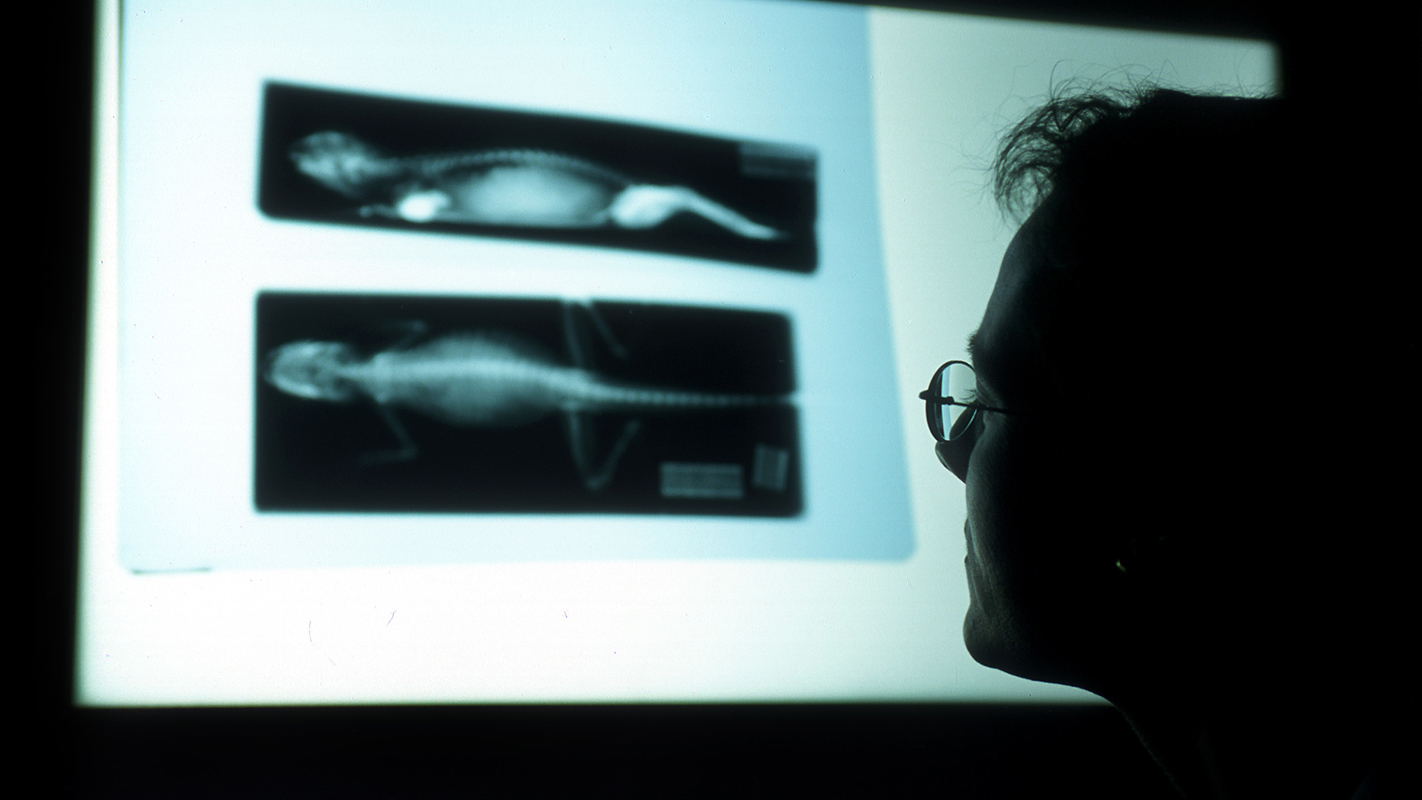 "Talented people are in demand all over the world, so they can go anywhere," said Fletcher. "Private support helps us keep them here. Endowed chairs, additional grant support — they give us a competitive edge."
The Terry Foundation has also pledged to match other private donations and state funds raised, potentially doubling the gift's impact. That, too, is in keeping with the legacy of Randall B. Terry, Jr.
"Randall always said he liked to use money to make money," said Ward. "He'd say, 'Let's use it as a challenge gift, a matching challenge.' We'd use that to attract other donors who would want to join in his efforts."
Thanks to those efforts, NC State's College of Veterinary Medicine now enjoys national pre-eminence and provides world-class care to some 28,000 patients each year. With the continued support of the Terry Foundation and other friends, the college's mission is bolder and more ambitious than ever.
"Private support provides us with the critical funding to do groundbreaking research," said Chancellor Randy Woodson. "We are educating the next generation of veterinary health professionals and improving lives. It's the investments that private support provides that allow NC State to think and do."