Campus Life
9 Named NSF Graduate Research Fellows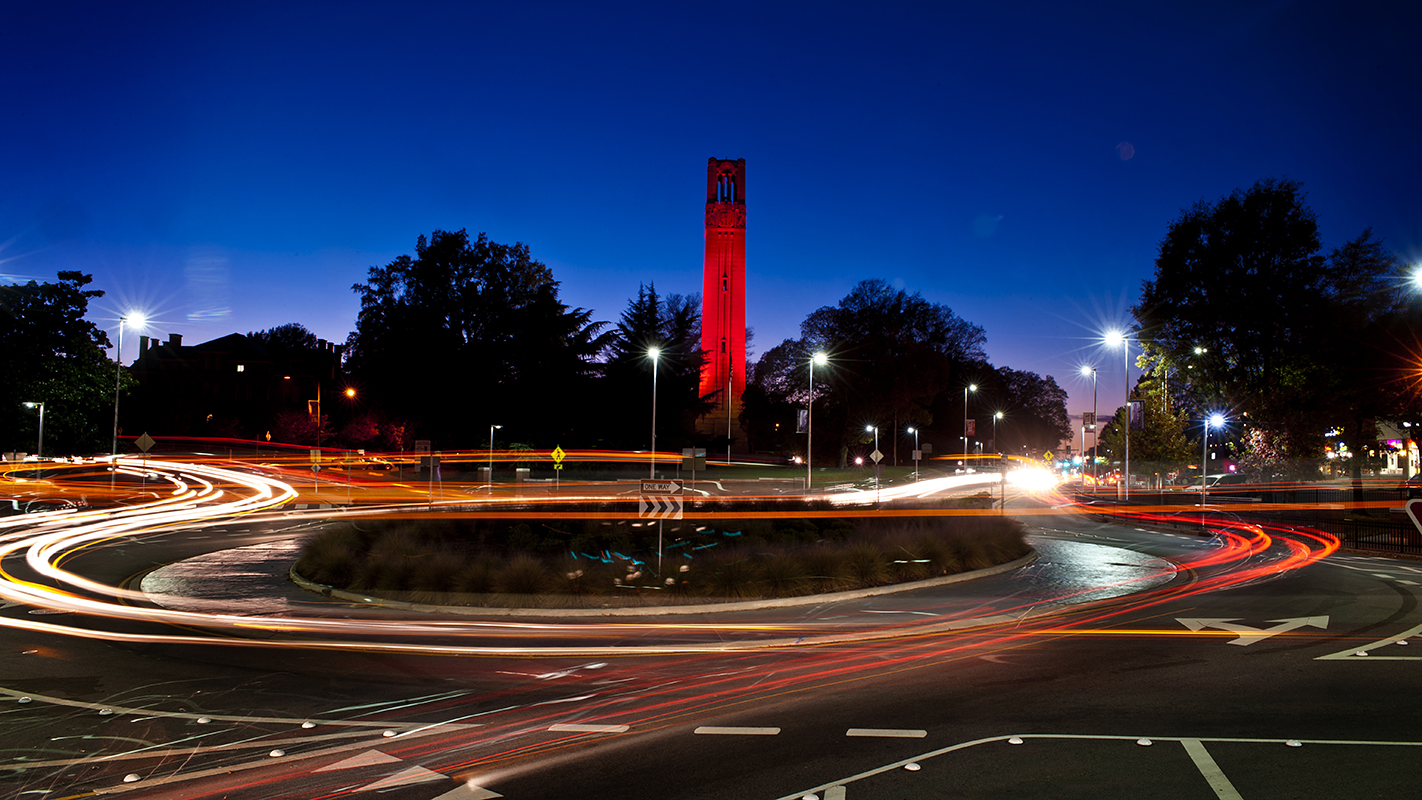 The National Science Foundation has awarded the prestigious Graduate Research Fellowship to nine students who completed or will soon complete their undergraduate degrees at NC State. An additional 16 students received honorable mention in the annual competition.
The program is the oldest graduate fellowship of its kind, recognizing outstanding graduate students in NSF-supported science, technology, engineering and mathematics disciplines who are pursuing research-based master's and doctoral degrees at accredited institutions in the United States. Since 1952, the NSF has funded more than 45,000 Graduate Research Fellowships out of over 500,000 applicants. Past fellows include numerous Nobel Prize winners and members of the National Academy of Sciences.
Fellows benefit from a three-year annual stipend of $34,000 along with a $12,000 allowance for tuition and fees, opportunities for international research and professional development, and the freedom to conduct their own research at any accredited U.S. institution of graduate education they choose. Two thousand fellowships are awarded each year.
Two current undergraduates received fellowships:
Eric John Alexy, chemistry, chemistry honors, 2014 Goldwater Scholar
Alexandria Katarina Vail, ABM student in computer science, University Honors Program
A current graduate student with an NC State undergraduate degree received a fellowship:
Tova Williams, Ph.D. student in polymer and color chemistry, University Scholars Program
Fellowships were also awarded to six NC State alumni who are now in graduate programs elsewhere:
Joseph Scott Brown, 2013 valedictorian graduate in chemical engineering, University Honors Program and chemical engineering honors, now at Cornell University
Catherine Early, 2012 graduate in biological sciences and Spanish languages and literature, University Scholars Program, now at Ohio University
Jennifer Nicole Gredler, 2013 graduate in science education and biological sciences, Goodnight Scholar, University Scholars Program, now at Duke University
Kaitlin Marley Hall, 2008 graduate in civil engineering, University Scholars Program, now at the University of California, San Diego
James Rudolph Rowland, 2013 Valedictorian graduate in physics and applied mathematics, departmental honors, now at the Ohio State University
Kevin Lawrence Ward, 2013 valedictorian graduate in chemical engineering, University Scholars Program, now at the University of Florida
In addition, NC State welcomes seven NSF graduate research fellows who completed their undergraduate degrees at other institutions:
Kristi Backe, M.S. student in entomology
Natalie Minako Clark, Ph.D. student in biomathematics
Adam Fisher, Ph.D. student in plant biology
Richard Douglas Floyd, Ph.D. student in materials science and engineering
Amber Marie Hubbard, Ph.D. student in chemical engineering
Kathrynlynn Wells Jenkins, M.S. student in marine science
Elizabeth Virginia Ramsey, M.S. student in civil engineering