Outfitting First Responders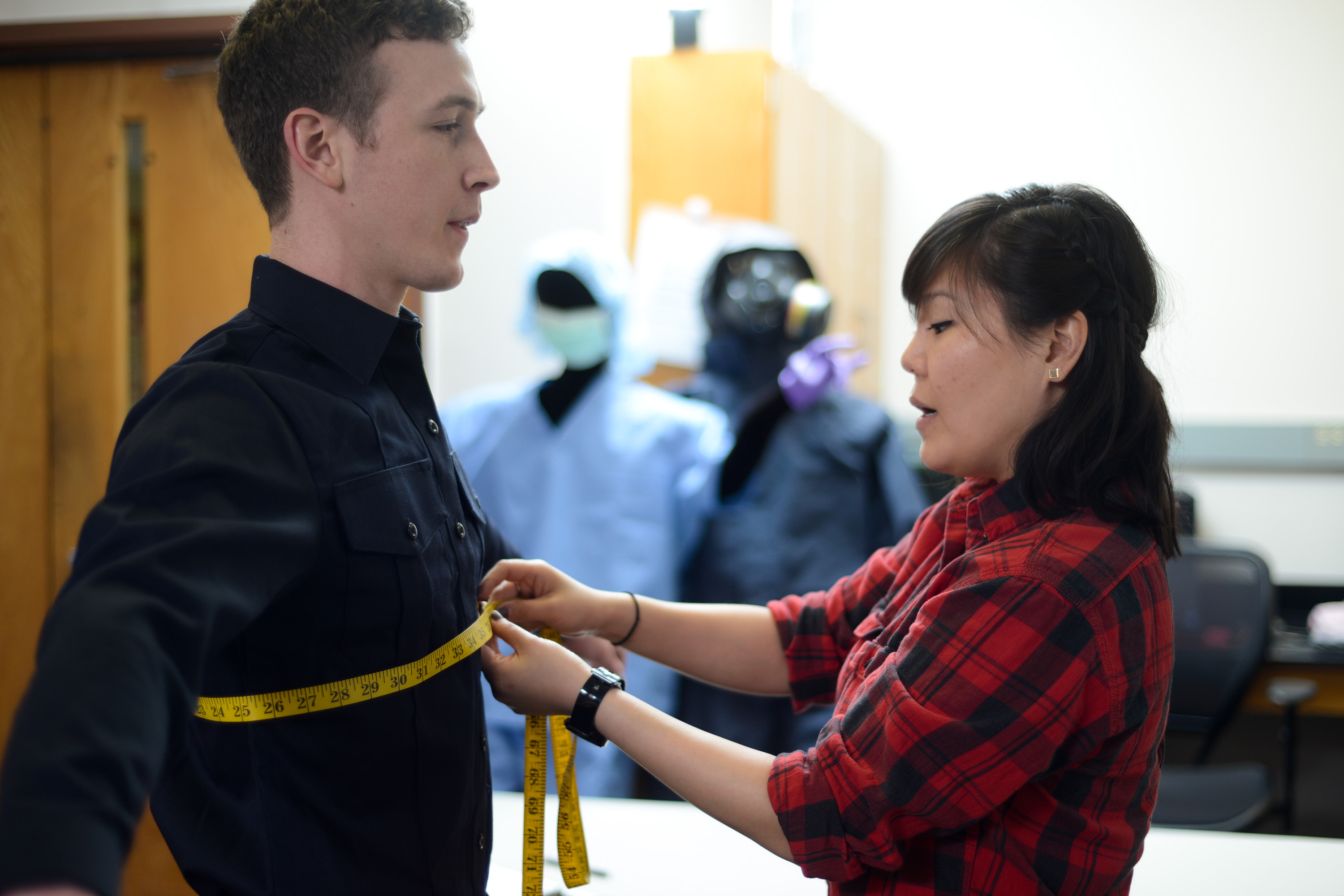 What pant and shirt combination should a well-dressed EMT or firefighter be wearing? That's the design challenge NC State's textiles experts are tackling over the next 18 months.
They're creating the next generation of uniforms for first responders – clothing that's more comfortable with better protective features.
Researchers with the university's Textile Protection and Comfort Center (T-PACC) are designing and testing a new base ensemble of shirts and pants for emergency workers as part of a $718,000 grant project funded by the Department of Homeland Security.
"This base ensemble is what a firefighter would have on before grabbing a helmet and turnout coat on the way to a call," says Marc Mathews, a T-PACC research associate. "We want to equip first responders with clothing that's more flame resistant, repels water and protects against jagged debris at a scene. At the same time, the clothing has to be comfortable and appealing enough for a firefighter to wear while working a 24-hour shift."
The T-PACC team will create and test prototypes using commercially available materials. A subcontractor, Protect the Force Inc., will help manufacture 150 of the prototypes for field testing with firefighters and EMS workers.
The project builds on T-PACC's longstanding research to develop clothing that resists heat, flames and chemicals and offers improved performance and comfort. NC State researchers have pioneered many of the tests used to evaluate clothing for emergency workers, military uniforms and protective gear, and high-performance sportswear.