One of NC State's most experienced and accomplished academic leaders has been honored by the United States Military Academy at West Point for 28 years of service as an educator, senior administrator and scientist.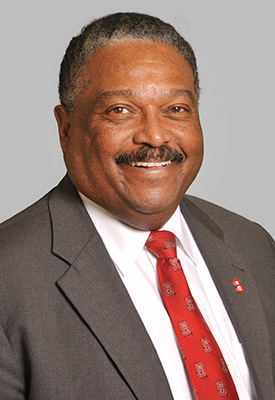 At a dinner in his honor, education professor Jose Picart, a senior faculty fellow at the Friday Institute, was named professor emeritus and distinguished faculty alumnus at West Point. Picart is a retired Army colonel who headed multiple academic programs in the Department of Behavioral Sciences and Leadership at the military academy.
Throughout his career at West Point, Picart was involved in institutional governance, serving as the chair of several academic committees, including the Faculty Academic Credentials, Cadet Academic Excellence, West Point Admissions, USMA Curriculum Review, Civilian Faculty Manual and Faculty Academic Freedom committees. His leadership helped shape the cadet academic curriculum and established new standards for cadet academic excellence awards.
Since retiring from the Army in 2003, Picart has served in various senior administrative positions at NC State, including vice provost for diversity and inclusion, special assistant to the provost for outreach and engagement, interim dean of the College of Education and vice provost for academic programs and services.
Picart has conducted and published research in human problem solving, the development of expertise and the perception of leadership potential in others.