Campus Life
Hand-Me-Down Gowns? Kinda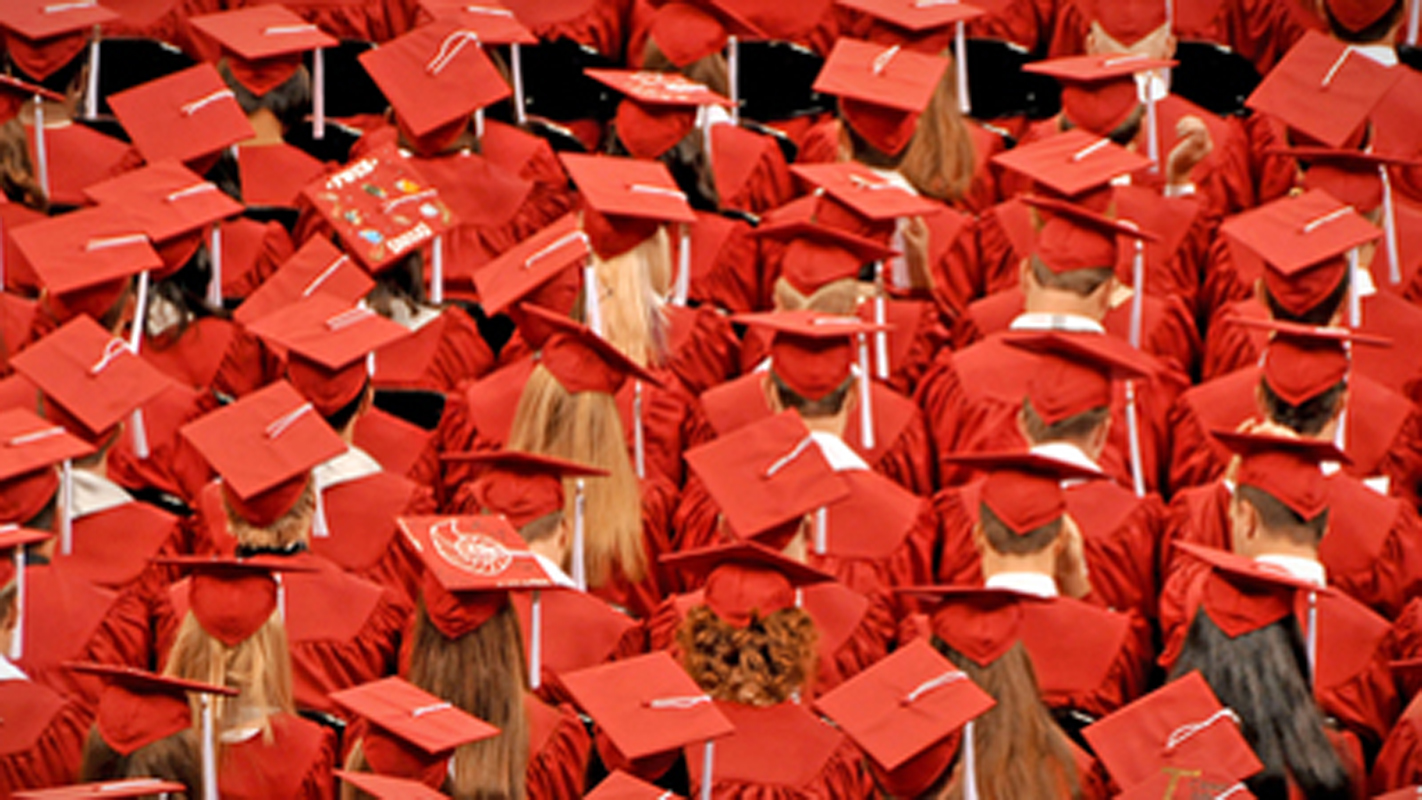 When thousands of NC State students become graduates at Friday's commencement ceremony, they will celebrate their accomplishment in sustainable style.
Each red commencement gown worn by new Wolfpack graduates is manufactured from 23 recycled plastic bottles. The eco-friendly fiber is produced in North Carolina, woven into fabric in South Carolina and assembled into gowns in Virginia. Since NC State Bookstores began selling the gowns in 2011, graduates have diverted more than 610,000 plastic bottles from landfills through their cap and gown purchase. Every gown purchased also results in a 25 cent donation to university sustainability programs.
This year, NC State's student chapter of Net Impact — a student organization promoting social responsibility — will take the concept of recycling and reuse one step further. In a pilot program, the student group is renting previously-worn commencement attire to upcoming graduates.
"We take care of the cleaning and pressing of the gowns, trying to make it as hassle-free for graduates as possible," said Julie Gareton, an environmental science major and Net Impact leader coordinating the graduation gown reuse project.
Aiming to keep unwanted graduation attire out of landfills and back of closets, students from NC State's Poole College of Management began collecting unwanted caps and gowns in 2013. Alpha Kappa Psi, a professional business fraternity, launched the effort and later passed the baton to Net Impact, which now has enough inventory to pilot a rental program.
"[We will also be] collecting at this semester's graduation ceremony to ensure we have plenty of gowns to rent out next semester," Gareton said. "Ideally, it will grow every semester."
Proceeds will fund Net Impact's professional development speaker series, which is open to all NC State students.