The Abstract
Gu Receives Funding for Glucose-Responsive Smart Insulin Patches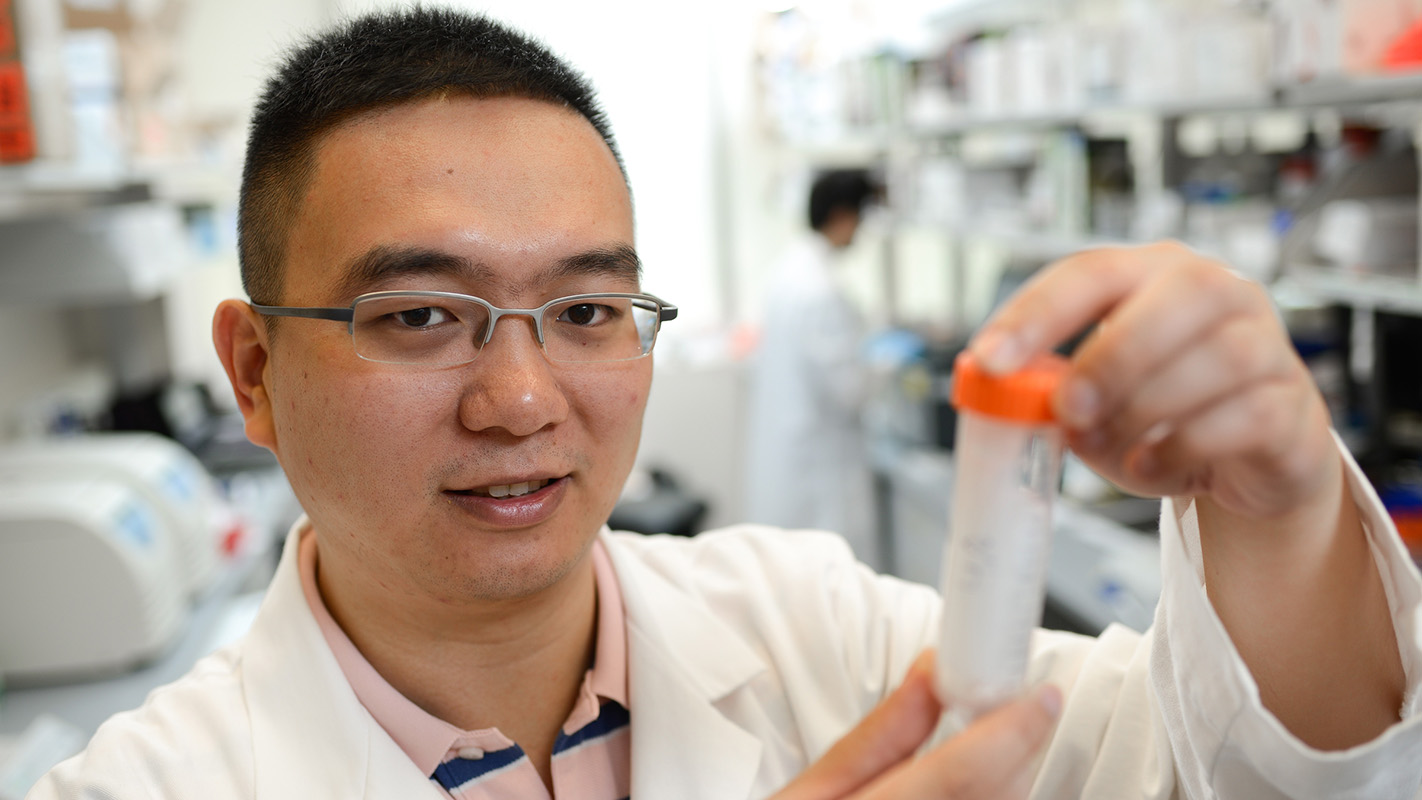 Editor's Note: This is a guest post by Brent Lancaster, a writer for NC State's College of Engineering. The post first ran on the College of Engineering site.
People with Type 1 Diabetes (T1D) have to monitor their blood sugar levels every day and take calculated doses of insulin based on food intake, exercise, stress, illness and other factors or they may fall victim to health complications. Zhen Gu will receive a portion of $4.6 million in research funding to develop glucose responsive insulin patches in order to help those suffering from T1D and relieve some of the burden it places on them.
Gu is an assistant professor in the Joint Department of Biomedical Engineering at the University of North Carolina at Chapel Hill and North Carolina State University and has previously worked on a smart insulin patch that would act as an alternative to painful insulin injections. These patches were designed as a thin square about the size of a penny and covered with more than a hundred tiny needles, each about the size of an eyelash. The needles were packed with microscopic storage units for insulin and glucose-sensing moiety and would activate when blood sugar levels got too high.
Gu is one of four researchers receiving funding in support of development of glucose responsive insulin (GRI) therapies for the treatment of insulin-dependent diabetes. The funding is part of a joint research collaboration between JDRF and Sanofi.
JDRF (long known as the Juvenile Diabetes Research Foundation) is the leading global organization funding and advocating for type 1 diabetes research, and Sanofi US Services Inc., a subsidiary of Sanofi, is one of the leading insulin manufacturers and a global pharmaceutical company.
While the research was only used on mice at the time, Gu and his team were able to successfully show that the patch could detect increases in blood sugar levels and activate whenever necessary. With the research funding from the JDRF and Safoni, Gu may eventually be able to move on to human trials.