The Abstract
Announcing First Research Image Contest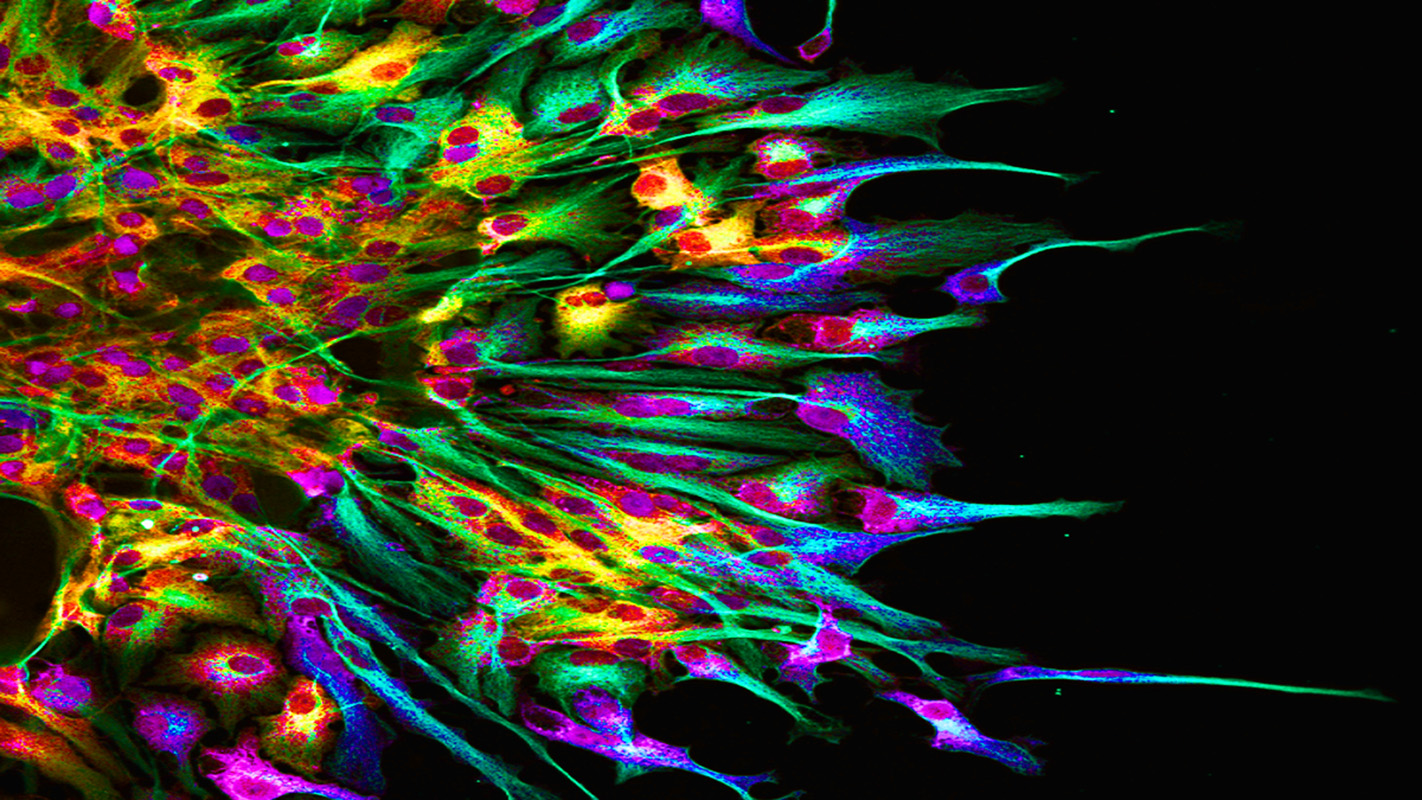 It's a cliché to say that a picture is worth a thousand words – but it's true. And images – from photographs to illustrations – can be extremely effective tools for explaining complex research to a wide variety of audiences.
Research is all about discovering new things and helping people better understand the world around us. To highlight the beauty of those discoveries, we are launching the first-ever NC State Research Image Contest.
This inaugural contest is open to current NC State graduate students and postdocs, and the relevant submissions must be related to research done at NC State. Contestants can submit images in three categories.
Photography and microscopy: submissions should be in a JPEG format and must be high-resolution.
Graphics and illustration: submissions can be in JPEG, TIF, GIF or PDF formats and must be high-resolution.
Video and interactive: submissions can be no longer than two minutes. Shorter is better, and there should be an emphasis on visual presentation rather than narration. Submissions can be in MP4 or WMV formats. If the submission is already available online, contestants can submit a URL to the relevant page.
All images should be original, well-executed, and effective at communicating information to the audience.
There is a $250 prize for first-place contestants in each category, and a $100 prize for second-place contestants, thanks to sponsorship from the NC State Graduate School. Submissions should be sent to: gradschool-image-contest@ncsu.edu. Large files are fine and can be sent via email using Google Drive, Velocity or similar file-sharing service. Submissions are due no later than July 15, 2016. The contest is a joint project, organized by the Graduate School, NC State's College of Sciences and NC State University Communications.
Each submission should include a caption of no more than 150 words that describes the work. Each submission should also include one or two sentences explaining why the work may be important for North Carolina, the United States or the world. The written components should be included in the body of the submission email, not as separate files.
If a submission comes from a laboratory or team of researchers, please designate a single point of contact.
By submitting a photograph, image, graphic, or video (collectively the "work") contestants hereby agree to the following:
You certify and warrant that the work is your own original creative work and does not violate or infringe the copyright or other proprietary or intellectual property rights of others.
You retain all copyright and equivalent rights but grant permission for North Carolina State University to use, reproduce, distribute, and/or release the work to the public in any manner and in any medium without payment of any fee, and in perpetuity.
North Carolina State University reserves the right to use contestants' names and works for educational publicity and/or promotional purposes, including website or exhibition of winning entries. You understand that the works will be shared with reporters covering these awards and for promotion of the competition itself.  You hereby give North Carolina State University nonexclusive rights to use your name, likenesses, quotes and submissions for educational publicity and/or promotional purposes. This includes but is not limited to website display, print materials and exhibits.
You hereby agree to indemnify North Carolina State University, its trustees, officers, agents, and employees, from any and all claims, demands, and liabilities (including attorneys' fees) incurred as a result of a final judgment or settlement or any claim or legal proceeding arising out of or resulting from a breach or claimed breach of the foregoing representations and warranties.
Winners will be announced Aug. 15, 2016. More information is available at go.ncsu.edu/image-contest. Anyone with questions about the contest can contact Matt Shipman at matt_shipman@ncsu.edu.