Service and Community
Help With Hurricane Relief Efforts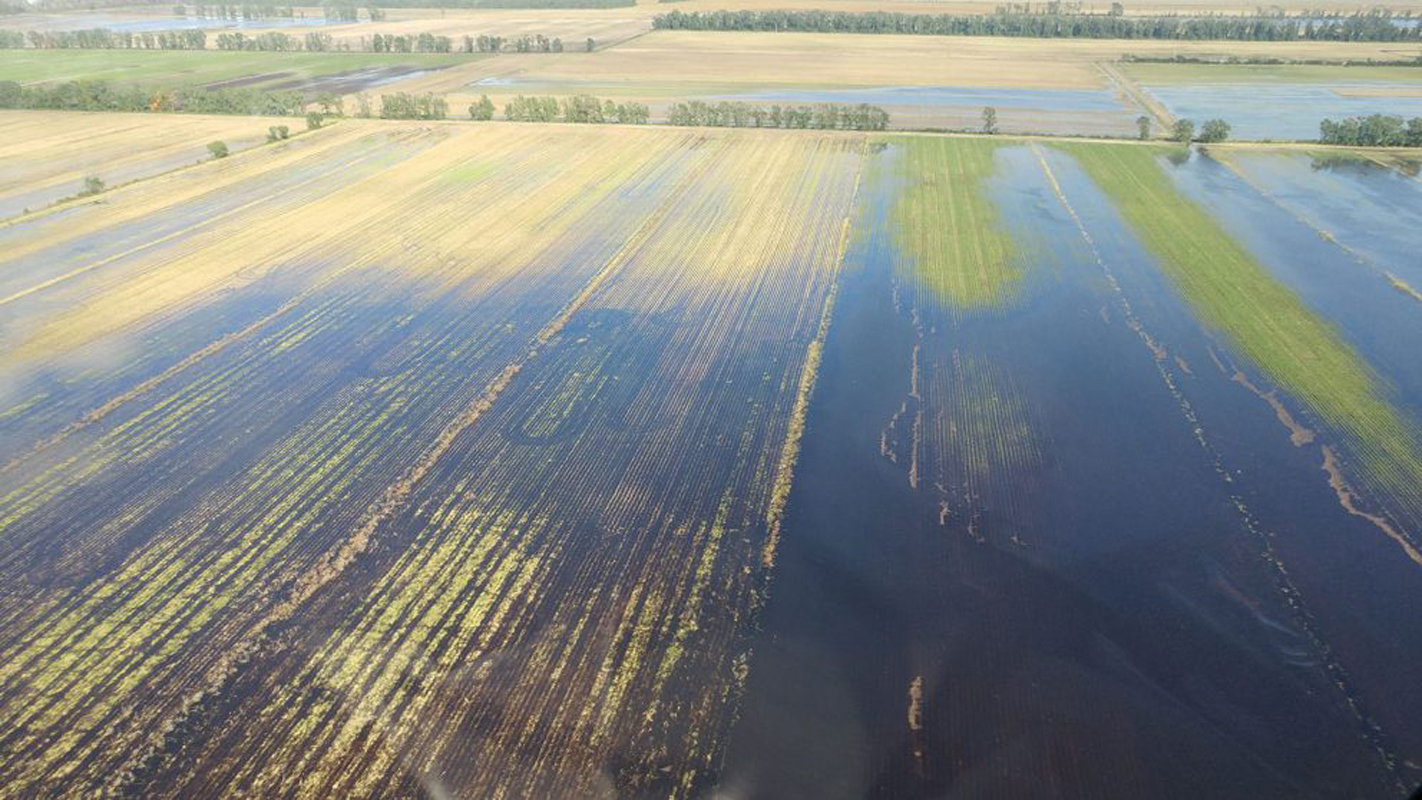 To follow up on Chancellor Randy Woodson's message from last week regarding Hurricane Matthew, there are multiple ways to help neighbors near and far who are suffering from the aftereffects of the disaster, which caused flooding and power outages to more than 30 counties in eastern North Carolina.
NC State's College of Agriculture and Life Sciences, along with North Carolina Cooperative Extension, has generated resources and fact sheets for families and farms who have been affected by the storm, which hit two weeks ago but is still causing issues around the state.
CALS also has a resources and information website to help with the recovery.
Students affected by the hurricane can find resources through the Division of Academic and Student Affairs, from extending the fall 2016 drop/revision deadline through Friday to applying for short-term loans.
Closer to home, through Nov. 4, the NC State Staff Senate will collect canned goods for its Bountiful Harvest Food Drive, with collection points all over campus to help restock the Feed the Pack food pantry and the Food Banks of Eastern and Central North Carolina. Drop-off sites and collection bins are located across campus. (Looking to give? Here's what's needed most.)
And for those attending Friday night's Primetime With the Pack men's and women's basketball kickoff and women's volleyball match at Reynolds Coliseum, the athletics department is collecting canned food and non-perishable items to help hurricane victims. The first 200 fans who donate to the drive will receive a $5 gift card to a local grocery store chain.
Athletics has also hosted contests and practices for teams from East Carolina, where flooding canceled a full week of school and altered schedules for the Pirates volleyball, tennis and cross country teams.