Campus Life
Remembering Our Three Winners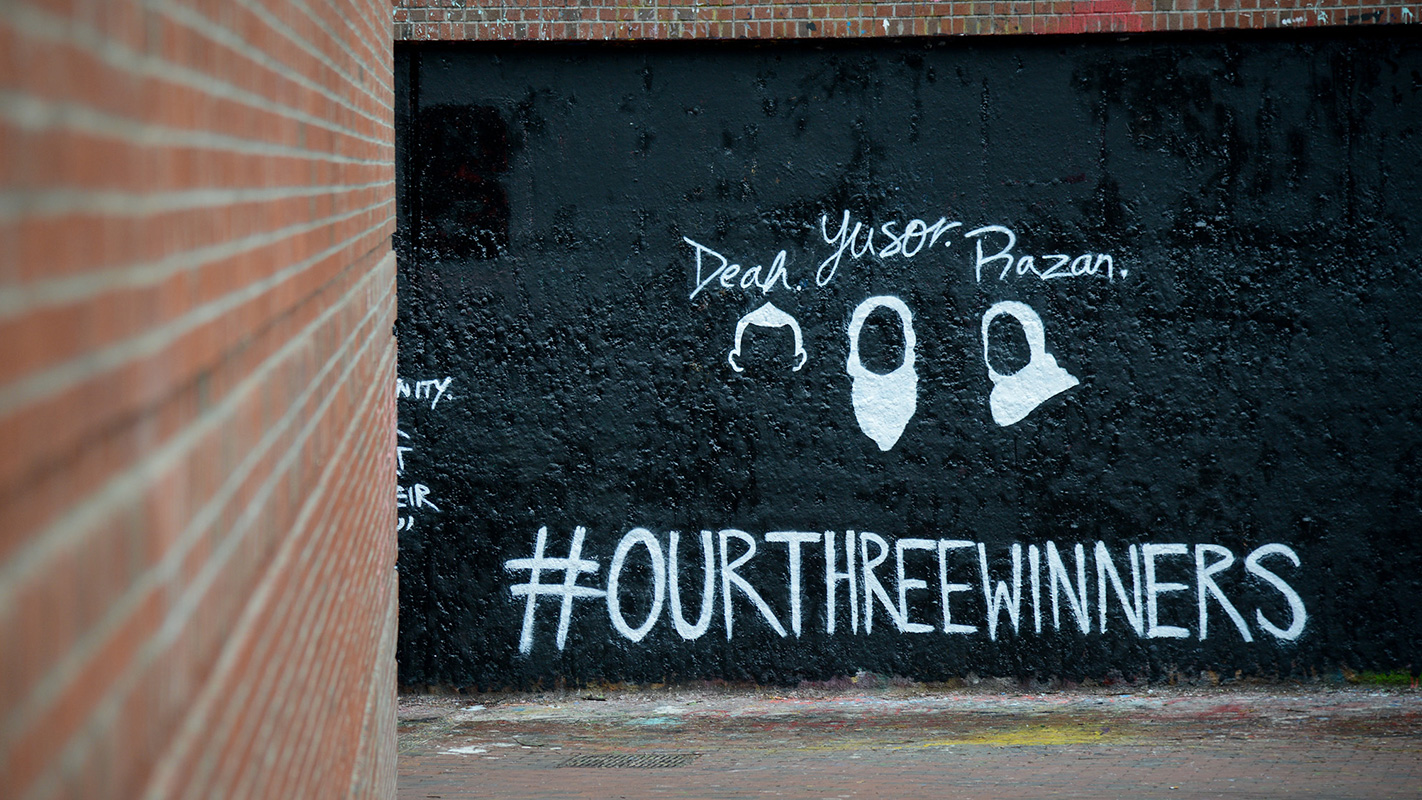 To honor the lives and remember the deaths of three alumni from Raleigh, the NC State community is encouraged to volunteer or give donations to a service project of their choice in coming days.
Deah Barakat, Yusor Abu-Salha and Razan Abu-Salha were killed in an act of senseless violence on Feb. 10, 2015, by a neighbor in Deah and Yusor's Chapel Hill apartment complex. Deah and Yusor, both NC State graduates, were enrolled at the UNC School of Dentistry, while Razan was a first-year architecture student in the NC State College of Design visiting her sister and brother-in-law at the time of the slayings.
In response to their deaths, NC State established the Our Three Winners scholarships and raised more than $300,000 for grants to deserving students who are pursuing degrees in areas that were important to the three victims.
Six students received awards of $2,000 for the 2015-16 academic year, two each in the Poole College of Management, the College of Design and the College of Sciences. Three more students received scholarships for 2016-17.
Here are some suggested ongoing charitable programs with an NC State focus that can facilitate volunteers:
Drop off canned food items and non-perishables between now and Friday, Feb. 24, to one of the three following locations on campus.
Other opportunities to give: