April Fools'!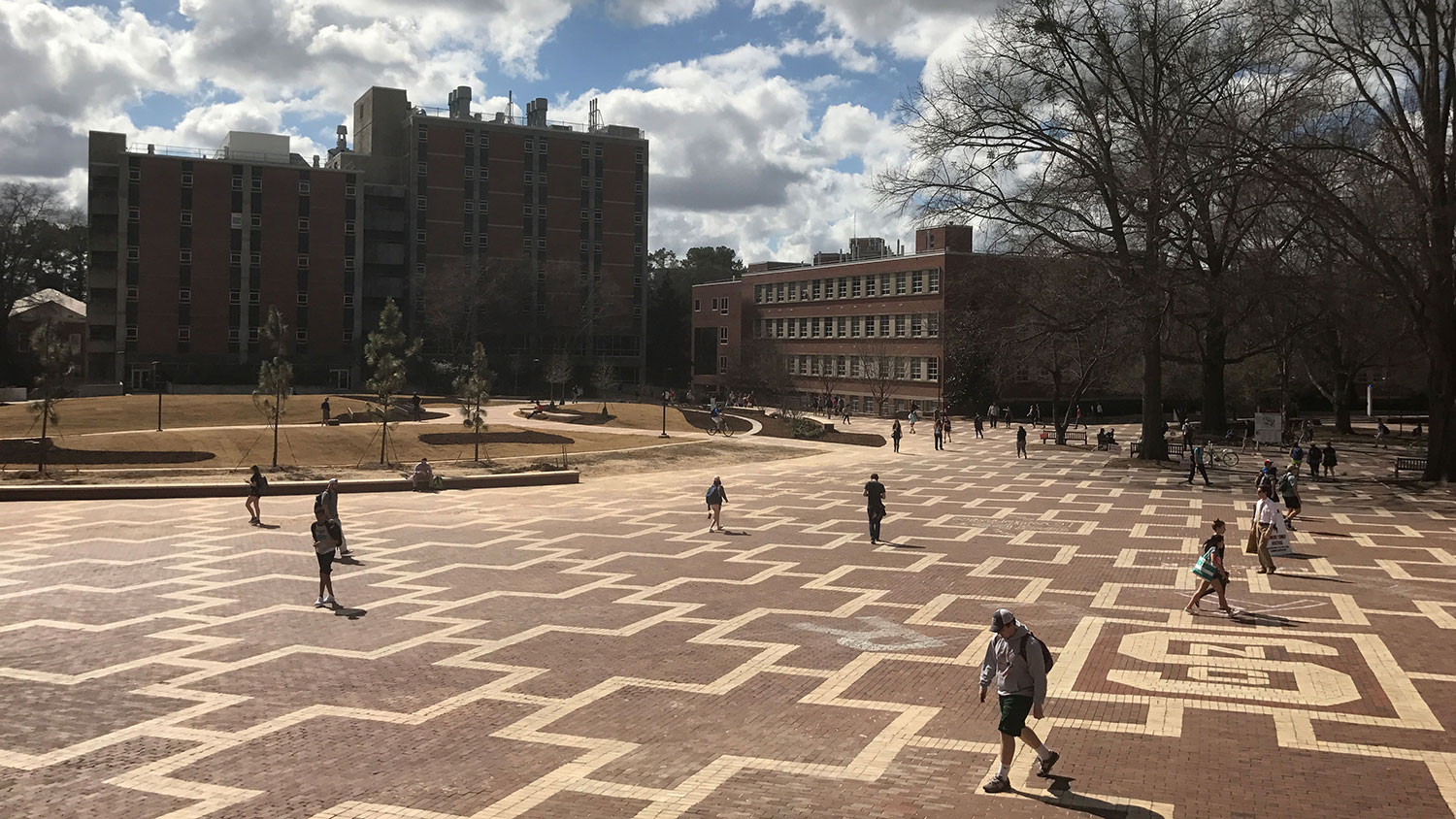 You got roundly hoaxed — just like that time when you were a freshman and asked some seniors how to get to your class in Harrelson Hall and they said "You can't miss it."
But fear not — there are plans for plot of the Brickyard that used to be occupied by the first-ever cylindrical building on a college campus. A recently debuted green space currently stands in its footprint, giving members of the Wolfpack community a wide open view of the heart of campus. It will eventually be replaced by a new building for the NC State College of Sciences.
While there aren't any official plans yet, members of the College of Sciences have developed a concept for the building and surrounding areas called "The Imagination Corridor" — a new take on the future of NC State's historic heart that blends science, creativity and the power of imagination.
As for Harrelson Hall itself, the legend lives on as recycled and salvaged materials. During its 2016 deconstruction, the university saved 95 percent of the building's non-hazardous materials and contents.
Whether this post made you feel a sweet nostalgia or a strange urge to walk around in circles looking for your pie-shaped classroom, we hope it made you smile, and that you'll join us in celebrating the new green space and future plans for the footprint of a campus landmark.
Want more cylindrical fun? Take our "How Much Do You Know About Harrelson Hall" quiz.