NC State's Alex Hsain Wins Truman Scholarship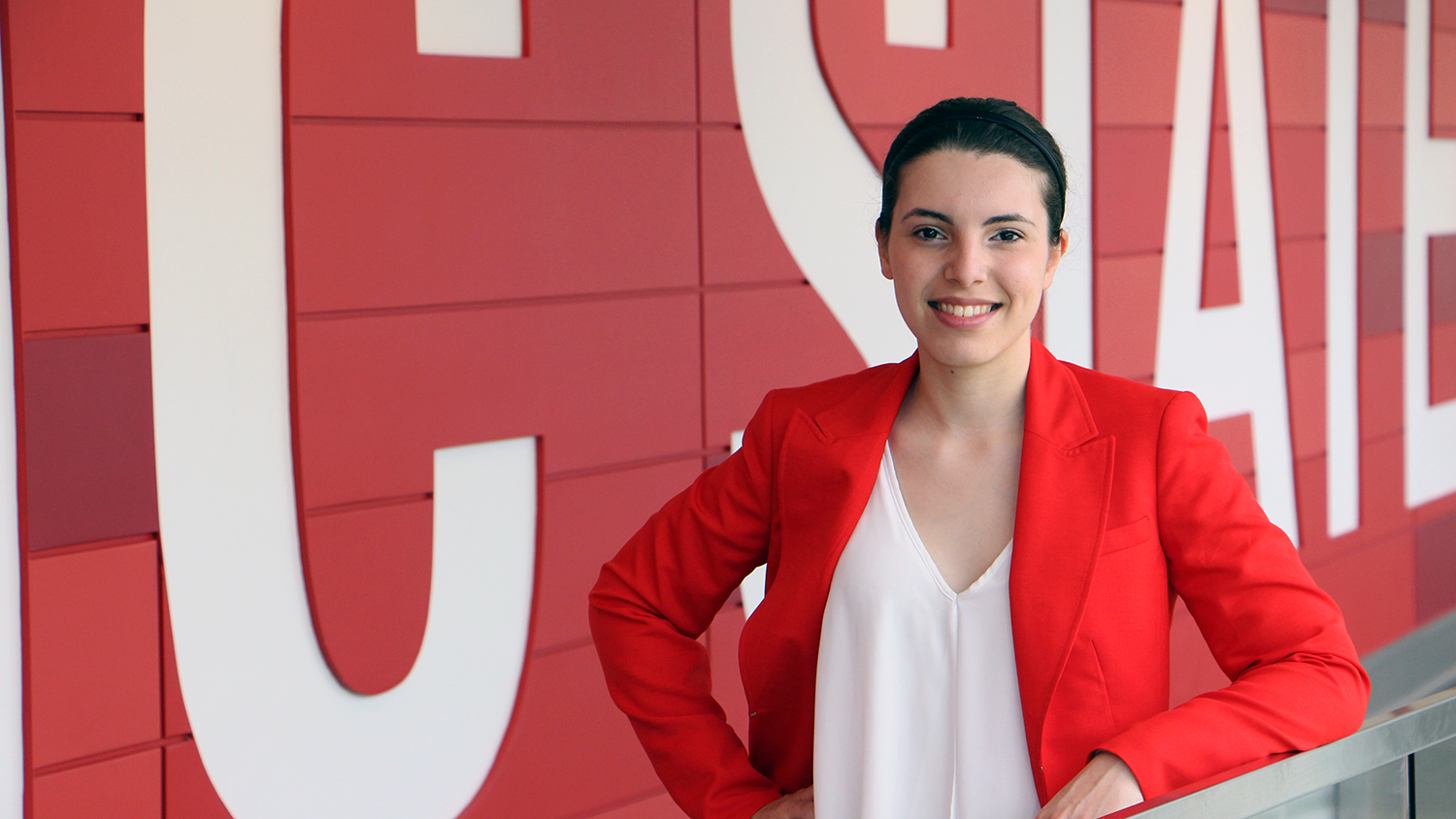 Hanan "Alex" Hsain, a junior majoring in materials science and engineering at North Carolina State University, has been awarded a 2017 Truman Scholarship.
The Colonial Heights, Virginia, native will use the scholarship — a highly competitive, merit-based award of up to $30,000 offered to U.S. citizens and U.S. nationals from Pacific Islands who want to go to graduate school in preparation for a career in public service — to pursue her Ph.D. in materials science engineering or electrical engineering to help further her goal of becoming a leader in sustainable energy development.
Hsain has worked as an assistant under the supervision of Michael Dickey on NC State's Advanced Self-Powered Systems of Integrated Sensors and Technologies Center for two years. Her work focuses on reclaiming ambient energy from the environment and converting it to electricity for wearable devices. She has also participated in research experiences at Texas A&M University and NASA Langley Research Center.
In addition to her research, Hsain helps organize and schedule educational, volunteer and social activities for students in the University Scholars Program. She is also a founding member and currently vice president of the Undergraduate Research Council, a campus organization that provides support and outreach for students involved or interested in undergraduate research. She is also an NC State founding member of SciBridge, which connects U.S. scientists and students with African universities through hands-on "materials for energy" experiment kits that promote sustainability and scientific collaboration.
The Harry S. Truman Scholarship Foundation administers the Truman Scholarship program.
Find more information about Hsain and the university's Fellowship Advising Office, which helps NC State students compete for prestigious awards.
– kulikowski –