Faculty and Staff
Alumni Visit Gravesites of WWI Fallen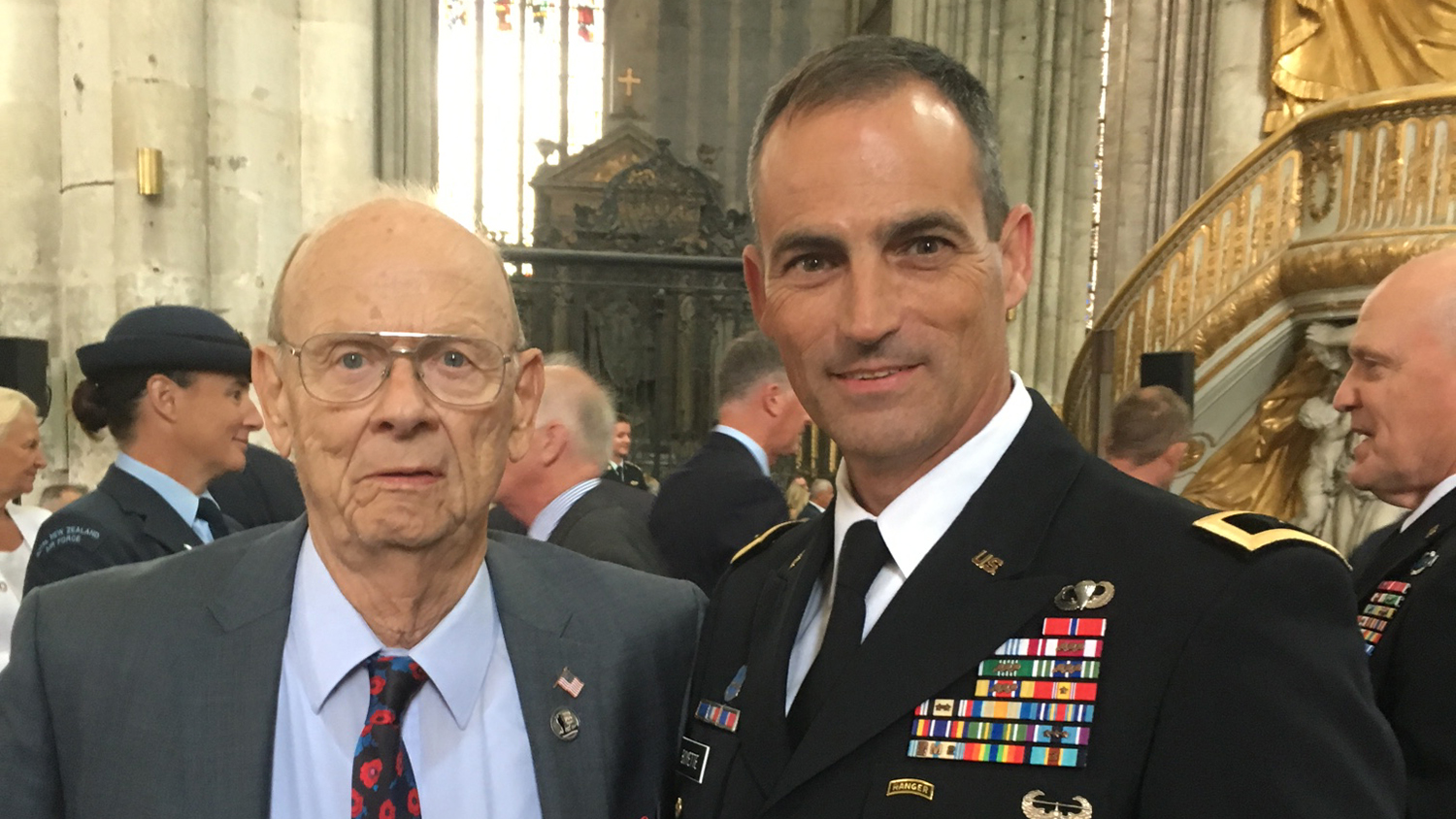 As students return to campus and excitement begins for the start of the 2018 fall semester, take time to remember that 100 years ago, the situation at NC State and the United States could hardly be more different.
Many NC State students—almost 2,000, in fact—were part of the American Expeditionary Force led by General John J. Pershing, fighting alongside U.S. allies in France and Belgium during World War I.
As a land-grant university, NC State has a long history with teaching military arts and training officers and enlisted soldiers for combat and support.
The 34 NC State alumni who died in combat and training and from illness during World War I have their names engraved in the shrine room of the Belltower, a century-long remembrance of their sacrifice.
Recently, two NC State alumni and military veterans, Jerry Hester (1953) and Allen Boyette (1987, 2007), made a solemn observance of that sacrifice as they represented the United States as part of the World War I Centennial Celebration, a year-long worldwide commemoration of the 100th anniversary of the end of the war.
Hester is a member of the US World War I Centennial Commission and Boyette is a member of the North Carolina National Guard (NCNG), representing the 30th Infantry Division during the Centennial Celebration. They were both involved in NC State's May 1 observance at the Belltower, the commission's only event on a college campus.
The 30th Infantry Division was a NCNG division mobilized for service during WWI and a predecessor of the NCNG's current 30th brigade combat team.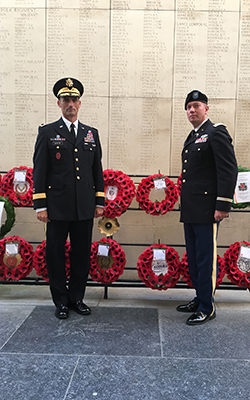 First lieutenant Gaston Dortch (1913) of Goldsboro and private first class Ernest Twine (1921) of Tyner were two of the many NC State alumni that served in the 30th Infantry Division, which was charged in the final months of the war with smashing through the vaunted Hindenburg Line, Germany's final defensive position on the Western Front.
During the One Hundred Days Offensive to break the line, which began on Aug. 8, 1918, and ended in early November, both Dortch and Twine were killed in combat on the battlefields of France. Both are memorialized in the Belltower and are buried at the Somme American Cemetery.
To honor their sacrifice, Boyette placed commemorative 30th Division coins the Belltower's shrine room the night before his overseas trip and then laid them at the gravesites of Dortch and Twine.
The commemoration was particularly significant for Boyette, who has served in the same 119th Infantry as Dortch and in the 120th Infantry Division as Twine during his three decades of service in the NCNG.