Campus Life
Annual ROTC Run Honors Veterans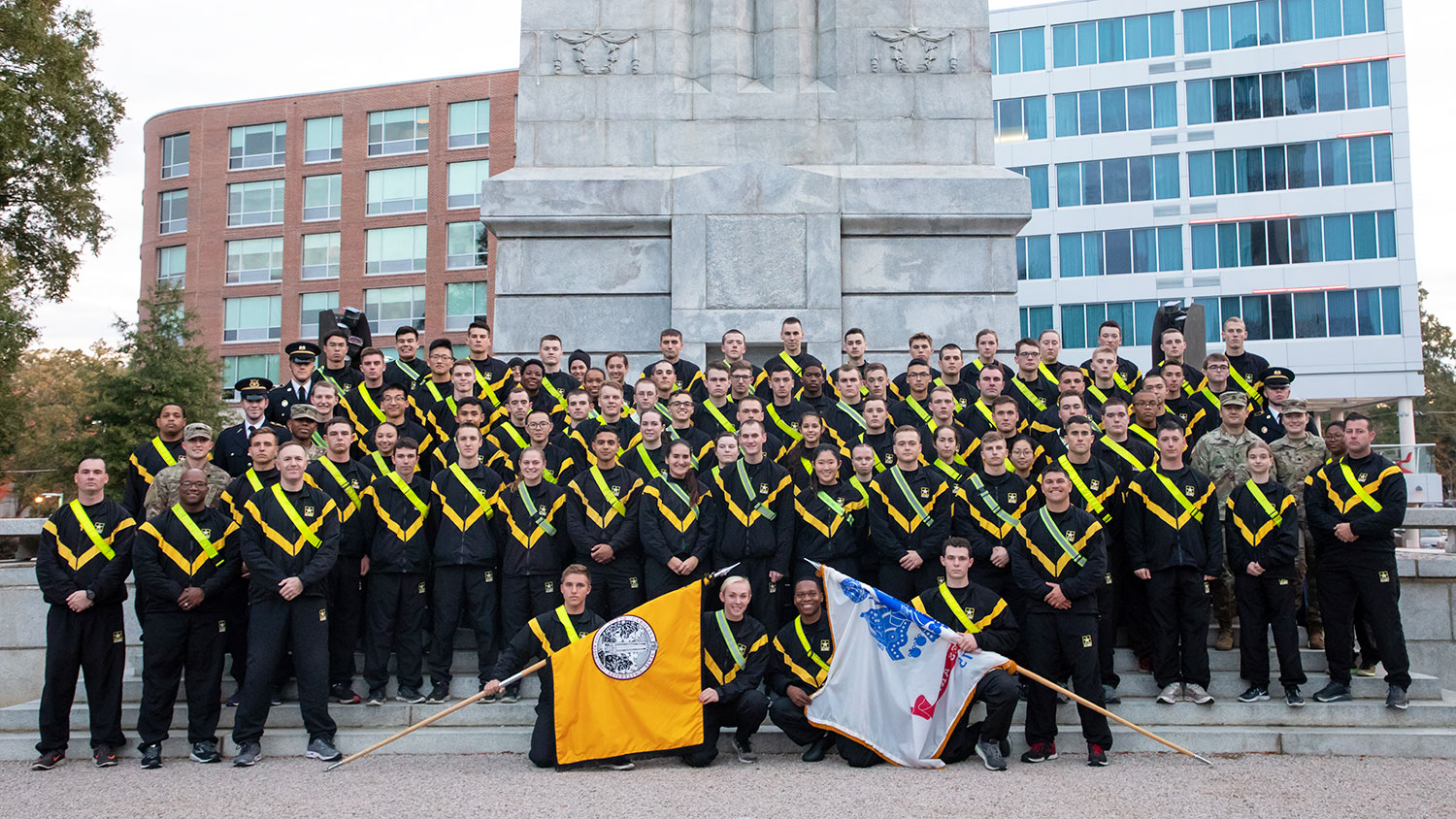 Brig. Gen. Allen Boyette, senior director of NC State's Energy Systems Administration and the top-ranking officer in the North Carolina National Guard, was the featured speaker Monday morning at the annual NC State ROTC Veteran's Day run, which began and ended near the Memorial Belltower that commemorates the institution's fallen World War I alumni and students.
The U.S. Army, Air Force and Navy ROTC units — including some 350 cadets and officers — ran the 2.6-mile course around campus in formation, followed by members of the NC State baseball team and dozens of others who joined in the annual race, which left from the Court of North Carolina and ran parallel to Hillsborough Street, down Dan Allen Drive, by Doak Field at Dail Park, to Cates Avenue and Pullen Road.
In his remarks, Boyette highlighted two NC State alumni who are memorialized in the Belltower, Gaston Dortch (1913) and Ernest Twine (1921), both of whom died while serving with the 30th Infantry Division as they broke the famed Hindenburg Line, Germany's final defensive position on the Western Front.
Both are among the fallen alumni who are memorialized in the Belltower and are buried in the Somme American Cemetery in France. Gen. Boyette, a 31-year Army veteran who earned a degree in electrical engineering as an ROTC cadet at NC State, visited their gravesites earlier this year and laid commemorative 30th Division coins in their memories.
The sunrise run around campus is an annual Veterans Day event for NC State's military units.