The Abstract
What the Climate Assessment Tells Us About Impacts to North Carolina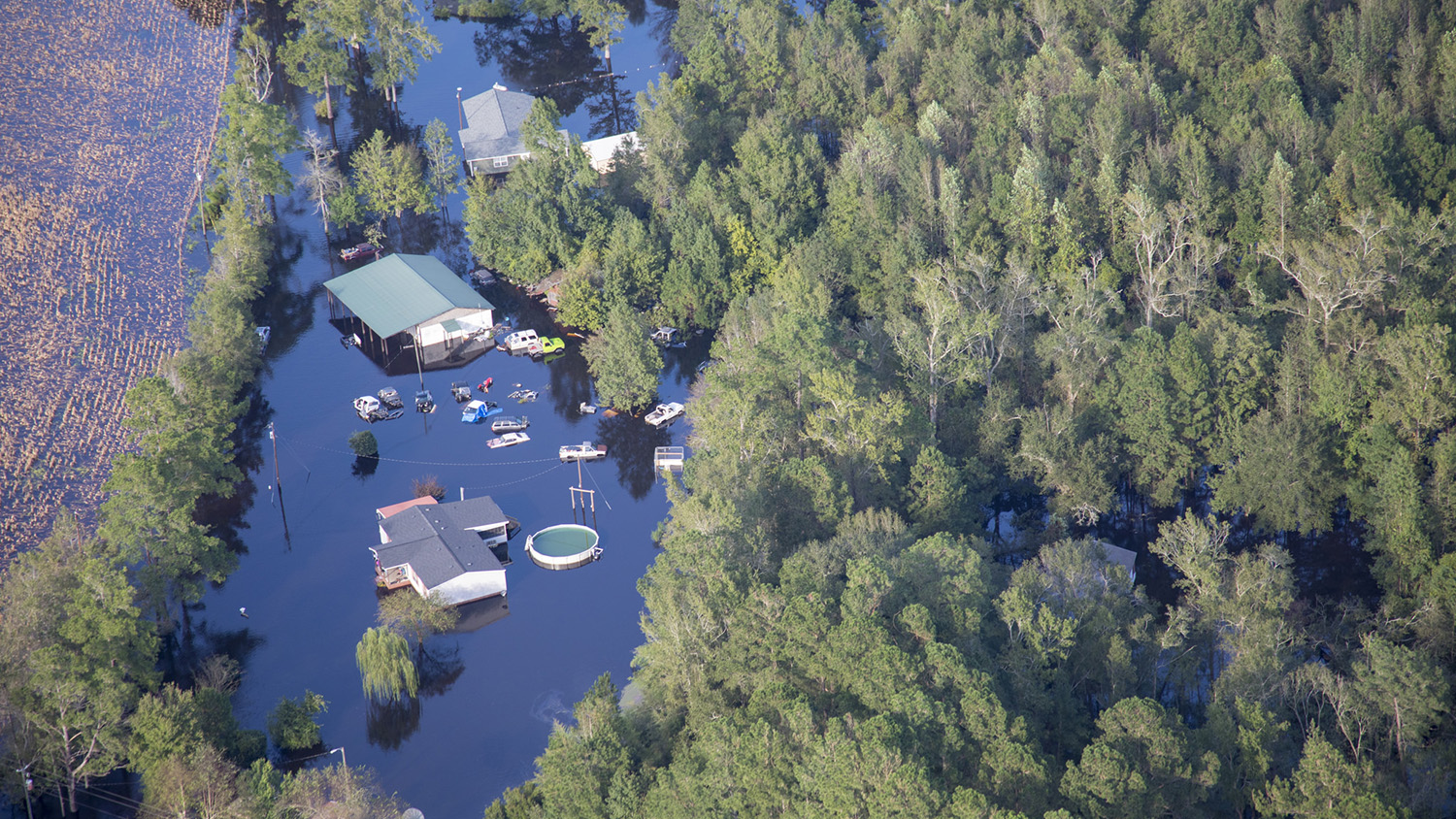 The U.S. government rolled out its fourth National Climate Assessment (NCA4) on Nov. 23, and it has garnered a lot of headlines. The bulk of these stories focus on global challenges. Because several researchers at NC State were involved in crafting the report, we wanted to ask them about issues directly relevant to the southeastern United States, and to North Carolina specifically.
We recently had the opportunity to talk about the report with Aranzazu Lascurain, assistant university director of the Department of the Interior's Southeast Climate Adaptation Science Center (SE CASC), which is based at NC State.
The Abstract: What exactly is the National Climate Assessment?
Aranzazu Lascurain: The NCA4 (Volume II) is a scientific assessment of climate change impacts, risks and adaptation across the United States. It builds upon the physical science assessment presented in Volume I of NCA4, the Climate Science Special Report, released in November 2017. More than 300 people were involved in this assessment.
The assessment was written to help inform decision-makers, utility and natural resource managers, public health officials, emergency planners, and other stakeholders by providing a thorough examination of the effects of climate change on the United States. This report is meant for professionals and the general public, it is not a report for other scientists.
TA: The report is pretty long. Are there particular highlights that you would single out for mention?
Lascurain: The assessment is divided into regions and topics. Since NC State and the SE CASC are located in Raleigh, reading the Southeast Chapter is highly recommended. As is the Climate Science Special Report.
Some of the national topics that might pique reader interest are those affecting the Southeast region: Ecosystems, Ecosystem Services & Biodiversity, since the Southeast is a biodiversity hot spot, as well as Coastal Effects, Agriculture & Rural Communities and Built Environment, Urban Systems & Cities.
TA: What does the assessment have to tell us about the climate forecast for North Carolina and the southeastern United States?
Lascurain: There are a lot of points worth making here, but I'll just list a handful.
High tide flooding is now posing daily risks to businesses, neighborhoods, infrastructure, transportation and ecosystems in the Southeast.
Sea level rise will result in the rapid conversion of coastal, terrestrial and freshwater ecosystems to tidal saline habitats.
A longer freeze-free season.
Moderate to high level of mosquito vector borne disease. The Southeast is the region of the country with the greatest potential for mosquito activity. Warming temperatures have the potential to expand mosquito habitat and disease risk.
Heavier precipitation events.
The Southeast contains many of the fastest-growing urban areas in the country, including a dozen of the top 20 fastest-growing metropolitan areas (by percentage) in 2016, causing climate vulnerabilities such as higher vulnerabilities from vector-borne diseases as compared to rural areas, heat waves, and flooding. This, however, does allow the Southeast to re-think development patterns to better adapt to climate change.
More and longer summer heat waves.
Infrastructure in the South is vulnerable. By 2050, the Southeast is the region expected to have the most vulnerable bridges. Bridges serve as important human evacuation outlets, but can be impacted by increased wave loads from storm surges and in areas where sea level rise is pronounced.
Intra-annual droughts are expected to increase, as are wildfires.
TA: What was NC State's involvement in developing the new assessment?
Lascurain: Both Ken Kunkel and Adam Terando, who perform federally affiliated research at NC State, have been involved in previous assessments. Because of the SE CASC partnership with NC State, and numerous federal agencies in the area, participation by NC State and federally affiliated researchers has a historical antecedent. I was asked to submit two case studies on impacts to tribes, because of the SE CASC's work with tribes in the Southeast on climate adaptation.
[Editor's Note: Sankar Arumugam, a professor in NC State's Department of Civil, Construction, and Environmental Engineering, is co-author of the NCA4's chapter on Water.]
TA: There's an entire section of the report focused on response strategies. In addition to policy-level actions, are there things that everyday folks can do to make a difference?
Lascurain: Our job isn't to prescribe policy, but to provide information that's relevant to policy. The NCA4 is intended to provide the general public and climate adaptation and mitigation professionals the information they need to make their own climate adaptation decisions. For individuals, all we can say is that supporting climate adaptation efforts or demanding these of our local governments is a good place to start. Find out what your community's top climate vulnerabilities are, and get involved.