Virginia M. (Ginni) Rometty, chairman, president and chief executive officer of IBM, will deliver North Carolina State University's commencement address 9 a.m. Saturday, May 11, in the PNC Arena in Raleigh.
During the ceremony, Chancellor Randy Woodson will confer honorary degrees on Rometty and Craig Dykers, a founding partner of Snøhetta, an international architecture, landscape, interiors, and brand and graphic design company.
Since becoming CEO in January 2012, Rometty has led IBM through a reinvention for the new era of artificial intelligence (AI), blockchain, cybersecurity and quantum technologies. She has worked to ensure that new technologies are developed and deployed ethically, publishing long-held principles of trust for AI, data responsibility and data transparency.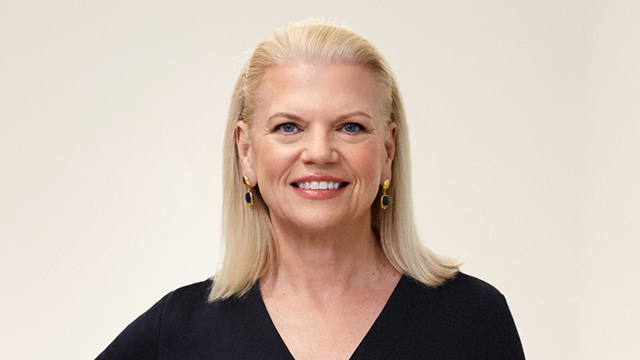 IBM extended parental leave and made it easier for women to return to the workforce through a "returnships" program with hands-on work experience in emerging technologies. In 2018, Catalyst, a global nonprofit, recognized these efforts with a prestigious award for advancing diversity and women's initiatives. IBM is the only tech company to have earned a Catalyst Award in the last 20 years and the only company to be honored four times.

Beginning her career with IBM in 1981, Rometty held a series of leadership positions across the company and led the successful integration of PricewaterhouseCoopers Consulting, creating a global team of more than 100,000 business consultants and services experts. Rometty earned a Bachelor of Science degree with high honors in computer science and electrical engineering from Northwestern University, which later awarded her an honorary doctorate. She serves on the Council on Foreign Relations, the board of trustees of Northwestern University, and the boards of overseers and managers of Memorial Sloan-Kettering Cancer Center. She is co-chair of the Aspen Institute's Cyber Group and an advisory board member of Tsinghua University School of Economics and Management.
Dykers and his colleagues established Snøhetta in 1989 after winning the international competition for the Alexandria Library in Egypt, shortly after leaving architecture school. He and his partners now manage the international practice with studios in seven cities. He works with his partner and wife, Elaine Molinar, and resides in New York City.
Dykers has led many of Snøhetta's prominent international projects, including the Norwegian National Opera and Ballet in Oslo, the National September 11 Memorial Museum Pavilion in New York City, the San Francisco Museum of Modern Art expansion in California, and the Ryerson University Student Learning Centre in Toronto, Canada. He was the partner in charge for Snøhetta's award-winning architectural design for NC State's James B. Hunt Jr. Library. The American Institute of Architects (AIA), American Library Association and others have recognized the Hunt Library's design for its beauty, effective incorporation of technology and inviting spaces for collaboration.

Dykers's work has led to numerous international awards, including the Mies van der Rohe European Union Prize of Architecture, two World Architecture Awards and the Aga Kahn Award for Architecture. He is a recipient of the AIA Gold Medal for the National September 11 Memorial Museum Pavilion. He earned a Bachelor of Architecture degree from the University of Texas at Austin. He is a fellow of the American AIA and an honorary fellow of the Royal Institute of British Architects. He has been a resident at the American Academy in Rome and serves on several professional boards in the U.S.

-30-