Research and Innovation
Aligning Strengths to Advance Medicine
The Comparative Medicine Institute is making NC State a destination for innovative research and training in biomedical sciences.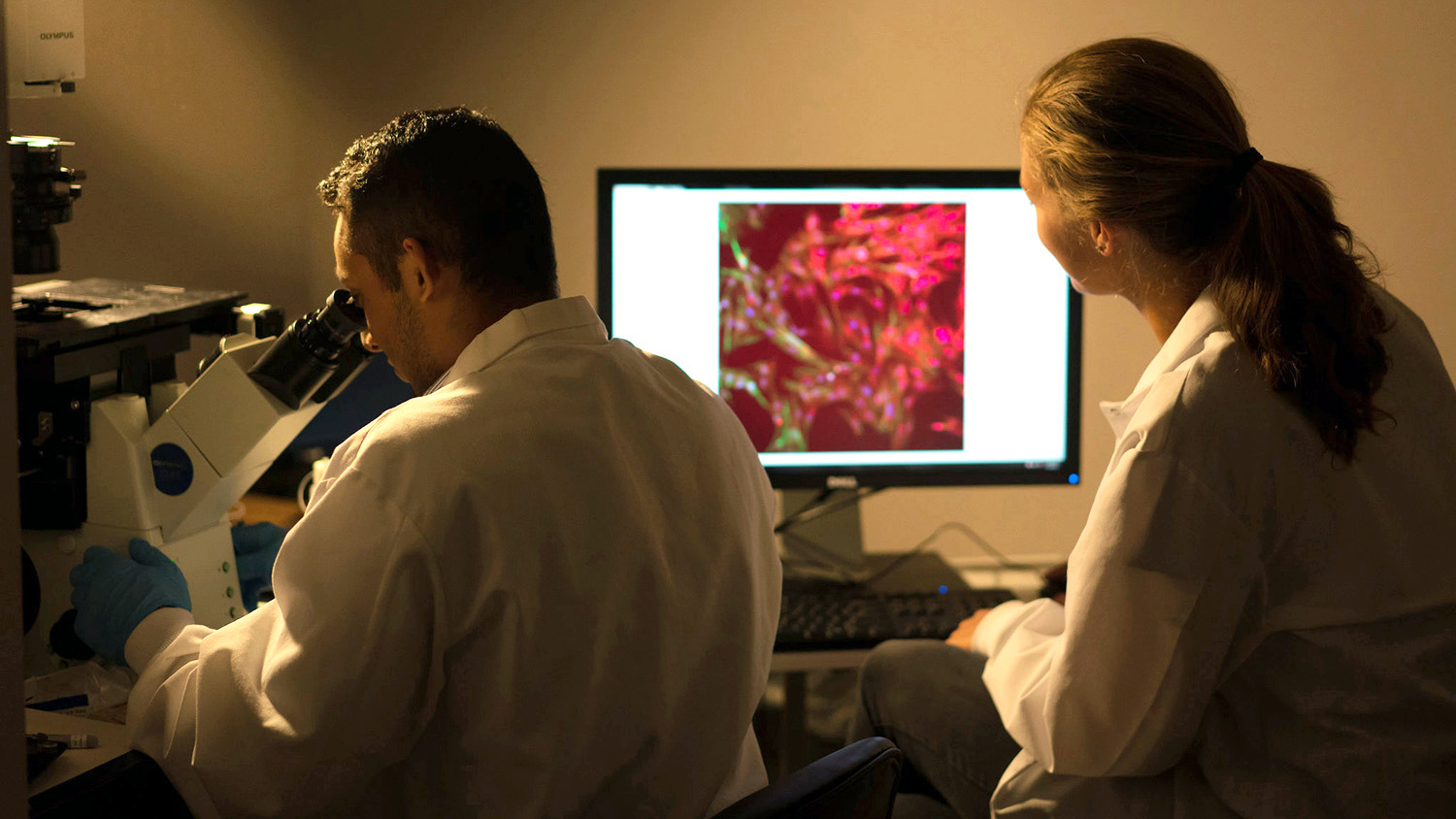 Combating viruses isn't simple: the COVID-19 pandemic has made that clear. As the virus began taking lives and occupying headlines, NC State scientists across several disciplines came together to explore creative strategies to combat viral infections.
Despite being in different parts of the university, they were able to start this important work quickly because of connections they formed as part of NC State's Comparative Medicine Institute (CMI). This research institute encourages interdisciplinary collaborations among more than 200 biomedical sciences-focused researchers in six colleges and 26 academic departments at NC State, as well as researchers from UNC-Chapel Hill, Duke University and N.C. Central University.
Scientists in the institute use a team science approach, working together to study a broad range of problems related to human and animal health from the basic molecular level all the way through human and veterinary clinical trials.
"We have exactly the kinds of resources in sciences and veterinary medicine that help us solve problems that are relevant for human health," says Joshua Pierce, CMI co-director and LORD Corporation Distinguished Scholar in the College of Sciences.
"Our program is the link between what happens at NC State in translational medicine, which uses basic science to investigate new medical therapies or procedures, and the clinical application at UNC and Duke," says Jorge Piedrahita, CMI co-director and Randall B. Terry Jr. Distinguished Professor of Translational Medicine and Alumni Association Distinguished Graduate Professor in the College of Veterinary Medicine.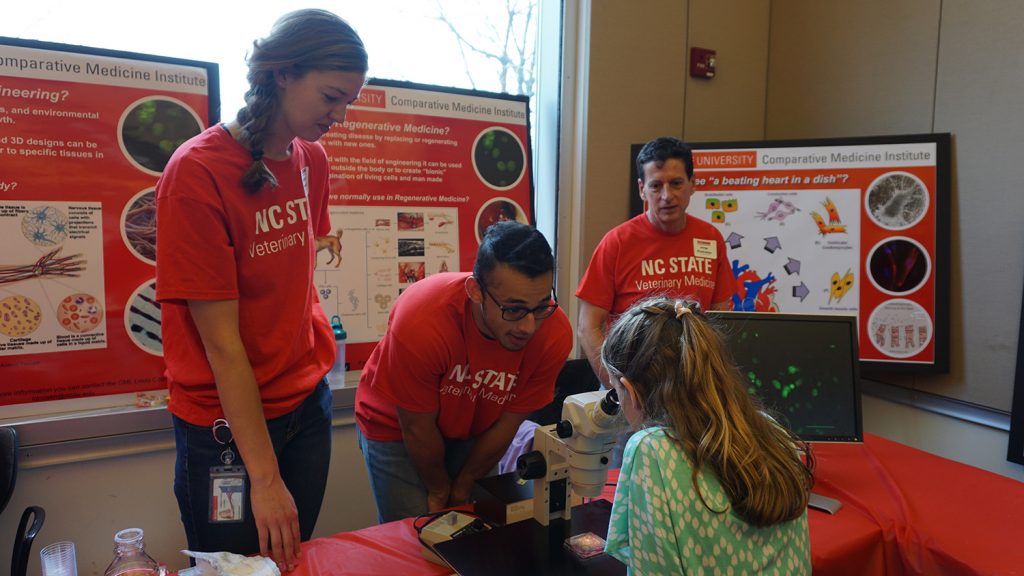 Making Crucial Connections
At a university the size of NC State, connecting with others who share your research interests but have a different skill set or perspective than yours could be challenging. Like other NC State research centers and institutes, the CMI aims to make it much easier.
Creating and building centers and institutes has been a focus of NC State's research efforts in recent years because of their potential to encourage collaboration.
"Centers and institutes serve a vital research function for NC State, bringing together researchers to solve complex interdisciplinary problems that improve our futures," says Mladen Vouk, NC State's vice chancellor for research and innovation. "Every day, this is helping the CMI make important clinical and research advances in animal and human disease education and research."
"The mission of the CMI is to bring faculty together to do better research," says Piedrahita. "Everything we do is to promote faculty and students interacting with each other."
One way the CMI encourages collaboration is by providing seed funding to research proposals only if they are from more than one investigator. "Give us a project that brings two fields together, and we get excited," Piedrahita says.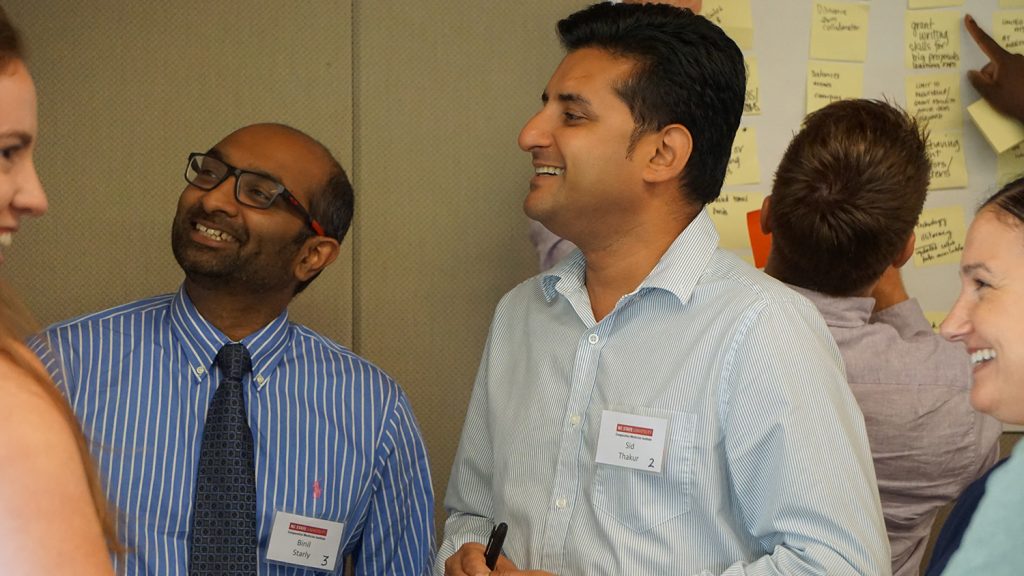 "What the CMI has been useful for is to really gather and concentrate the depth that NC State has to offer on a specific topic that might be cross-departmental," says CMI member Matt Fisher, an associate professor in the Joint Department of Biomedical Engineering at NC State and UNC-Chapel Hill.
To help spark these connections, the institute regularly hosts retreats, brainstorming sessions and other types of networking events, which have moved online since social distancing measures were put in place.
One such event helped Pierce make a fruitful connection with a veterinary medicine researcher he previously hadn't known. "A CMI pitch event has led to a startup company, two funded National Institutes of Health grants and a really productive collaboration in ways I couldn't have expected," Pierce says.
Timely Solutions
Once people understand their common interests and find open lines of communication, creative interdisciplinary research can blossom.
After the COVID-19 pandemic started, CMI Associate Director Scott Laster started receiving calls from faculty who wanted to find others to collaborate with on antiviral solutions. Within weeks, the CMI launched its Center for Advanced Virus Experimentation (CAVE).
"Some viruses are just too smart, and scientists have been in a rut trying to develop vaccines for them," says Laster, a professor of biological sciences. "So we're taking a different angle."
A core team of eight faculty from four NC State colleges is focusing on four approaches: antiviral materials (for things like desks and steering wheels) that would reduce the spread of viruses, new models for studying virus growth, foods that can be engineered to produce antiviral effects, and novel therapies to treat viral infections. Though the research is still in early stages, advances could make a big difference in how the world fights future pandemics.
"NC State hasn't traditionally been a leader in this area, but we've essentially taken the strengths we have and aligned them to tackle this," Pierce says.
Researchers in the CMI are also doing important work with a wide range of other medical applications, including modeling food allergy responses in pigs to better understand how humans respond to the same allergens, developing targeted cancer and antibiotic therapies and designing replacements for musculoskeletal soft tissues.
The institute has generated eight patents and four startups, focusing on innovations including new treatments for pain and new drugs for antibiotic-resistant infections and for hypertension in humans and animals.
Expanding Efforts
A major new example of the interdisciplinary collaboration the CMI fosters is the new Chemistry of Life program that launched in July 2020 as part of the institute.
Pierce developed the program after being inspired by the CMI's approaches and considering how they intersected with his own fields, synthetic chemistry and chemical biology.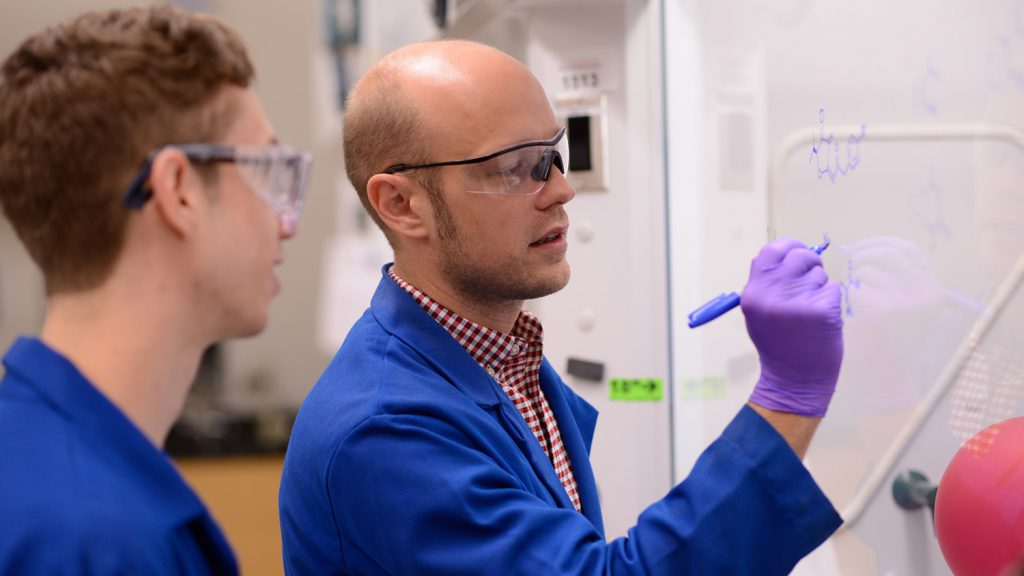 "After working in the CMI, I realized there was an opportunity to develop team science approaches and student programs in the life sciences with more of a chemistry focus," Pierce says.
The new program, which will focus on developing innovative coursework and undergraduate and graduate training, is launching with a cohort of three graduate students. "All of them are exceptional students who decided to come to NC State because of this program," Pierce says.
In addition to bringing bright new minds to the institute — and the university — the new program brings a molecular-focused component to the work that the CMI has been doing for years.
Provost Warwick Arden sees the Comparative Medicine Institute as a catalyst for interdisciplinary collaboration across campus and the new Chemistry of Life Program as a welcome part of that work. His office has made strategic investments in both initiatives, with a focus on expanding their graduate and undergraduate training opportunities.
"We're excited for how this program is going to help us take projects to the next level and foster new collaborations," Pierce says.
Setting Up Success
Empowering each member of the institute with opportunities for professional growth so that they can do their best work is a major focus of the CMI, say Piedrahita and Pierce.
As a faculty member still relatively early in his career, Pierce believes he wouldn't be in the position of launching a major new program and co-directing a large institute of this caliber without the leadership experiences the CMI has offered him since he came to NC State in 2012.
"As a faculty-led initiative, the institute offers so many leadership opportunities for younger faculty that aren't just administrative," he says. "They're able to bring their vision to creating new programs and mentoring students in ways they might not be able to elsewhere."
As another early-career faculty member, Fisher agrees that the networking opportunities the CMI offers and the chances he's had to co-lead subgroups and generate research projects have helped his career. "It's a very supportive environment to gain leadership experience," he says.
The leadership opportunities don't stop with faculty.
"Graduate and undergraduate students have really transformed the CMI," Piedrahita says. "They've helped us move from a strictly research institute to a research and education institute."
Graduate and undergraduate students have really transformed the CMI.
Two of the institute's signature programs, the Summer Interdisciplinary Research Initiative (SIRI) and the Young Scholars Program (YSP), have helped provide both undergraduate and graduate students with unique opportunities in research and mentoring. First- or second-year students selected for this competitive program work with graduate students in CMI labs on projects the graduate students have designed and present their research in the fall. Many of the undergraduates continue to work with their labs until they leave NC State.
"The CMI has opened up a lot of doors for me," says Nithin Gupta, a recent graduate in genetics who is now working as an associate researcher in Piedrahita's lab as he prepares to apply for medical school.
"I had always been told what to do in the lab," Gupta says. "But when I started the SIRI program, Dr. Piedrahita immediately told me that, in his lab, I would be treated as a Ph.D. student. That was really good for me because it gave me the freedom to be able to be independent and form my own ideas."
Rising senior biochemistry major Lauryn Braxton has worked in two different labs in the CMI since participating in the SIRI program in 2018. She is currently developing a research project that she can carry with her into graduate school.
"My mentors have always invested time into understanding my goals as I developed as a researcher," Braxton says. "I came in pretty clueless and have learned so much."
Jessica Gilbertie, a postdoctoral fellow in veterinary medicine, has mentored undergraduates through the SIRI program for three summers — and all three of these students still work in her lab. She says the CMI has helped her grow as both a researcher and a mentor.
"I love being able to interact with passionate undergraduates and introduce them to science," Gilbertie says. "It's awe-inspiring to watch them become more independent and start growing their own hypotheses."
Piedrahita and Pierce are excited to keep developing future leaders of the CMI, the university and the field of biomedical sciences by creating new leadership opportunities and designing undergraduate and graduate major and minor programs. They also intend to keep bringing bright researchers together.
"Our first five years have been incredibly successful," Pierce says. "We're hoping in our next five years we can expand the success we've had with interdisciplinary partnerships more broadly across the university."