Alumni
Botta Named NC State's 4th Marshall Scholar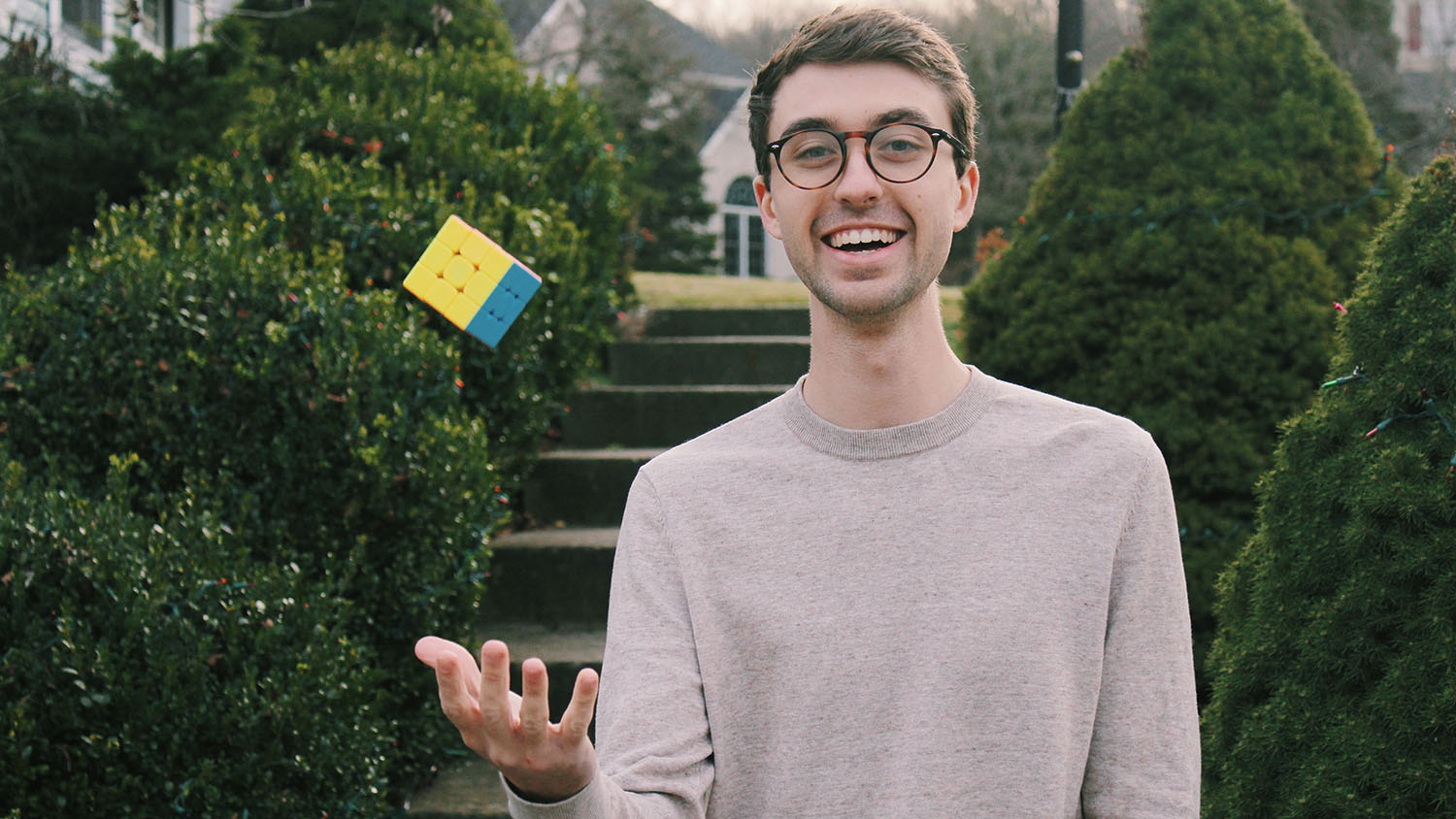 Colton Botta loves solving puzzles. And as a recipient of the prestigious Marshall Scholarship, he will have plenty of opportunities to do just that.
Botta, a December 2019 graduate in computer science with a minor in business entrepreneurship, is NC State's fourth Marshall Scholar and one of only 46 nationwide this year. The two-year scholarship includes university fees, cost-of-living expenses, an annual book grant, a thesis grant, research and daily travel grants, and fares to and from the United Kingdom.
Botta's research interest is how to use technology to individualize education so that it resonates with more students. He will first use the award to pursue a master's degree in cognitive science at the University of Edinburgh, with plans to obtain a second master's in education and technology at University College London's Knowledge Lab in the scholarship's second year.
After he completes the Marshall program, he plans to return to the United States to obtain a Ph.D. in computer science education and eventually join the faculty at a university.
Botta loves helping students find "aha moments" in their own educational journeys and hopes studying abroad will help him find new ways to do that.
"Being able to experience a different educational system abroad will help make me a more well-rounded researcher who is better able to use technology to reach a broad range of students," he said.
Botta works now as a software engineer at Raleigh startup Pendo. When he's not tackling problems using computer science, he enjoys solving Rubik's cubes competitively. He's been "speedcubing" since he was about 10, and his average time is around 12 seconds. He can even solve the cube blindfolded.
"The beauty of a puzzle like a Rubik's cube is that there's an almost-infinite number of ways to get to a solution, and the same thing appealed to me about computer science," he said. "I love that I can use computer science as an outlet for my creativity to solve any number of problems."
Botta, who was also a finalist for a Rhodes Scholarship, said that resources at NC State such as the University Fellowships Office and the University Honors Program were crucial in helping him apply and in giving him the confidence to be successful.
"I never thought for a single second I would be the type of student who could win an award like this," Botta said. "Applying for the Marshall and Rhodes Scholarships helped me realize who I am and what impact I want to make on the world."
The Marshall Scholarship is awarded to select U.S. students with at least a 3.7 GPA who wish to pursue advanced degree studies in the United Kingdom. It is named after former Secretary of State George C. Marshall, who said that "a close accord between our two countries is essential to the good of mankind in this turbulent world of today, and that is not possible without an intimate understanding of each other."
For more information on how NC State helps students apply for a wide variety of prestigious fellowships, visit the University Fellowships Office.