Campus Life
Defining the Student Experience at NC State: Meet Doneka Scott
The new vice chancellor and dean of the Division of Academic and Student Affairs brings her vision for student success to NC State.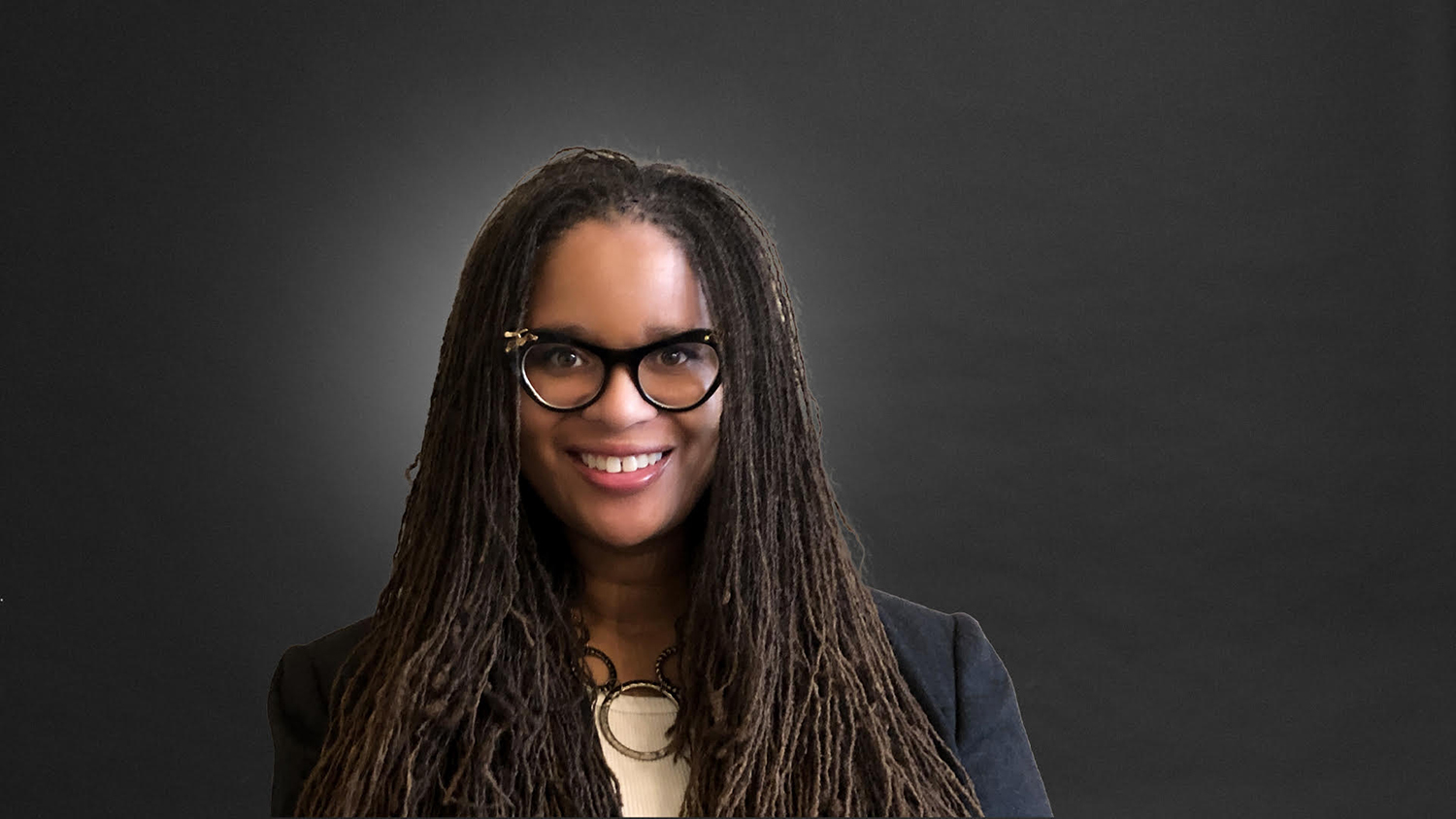 During her sophomore year at the University of Michigan, Doneka Scott got a roommate who opened her eyes to a whole new world: the university's new vice president for student affairs, who was living in student housing for a week to better understand the student experience.
At the end of the week, her roommate, future Meredith College President Maureen Hartford, asked Scott what changes she'd like to see in student housing. She requested cable TV in the rooms, and soon, Hartford made it happen.
"That week, I was introduced to the discipline of higher education administration and student affairs, as well as the power of the student voice," Scott said. "I was enthralled with her role, and I told her I'd love to have her job one day."
After multiple degrees and serving as a faculty member, associate dean, and senior-level academic and student success administrator, Scott has indeed found herself in the type of role she had envisioned, as NC State's new vice chancellor and dean of the Division of Academic and Student Affairs (DASA).
A 'Nontraditional' Career
Scott comes to NC State from the University of Oregon, where she was vice provost for undergraduate education and student success. She was hired in 2016 with the challenge of raising the university's four-year student graduation rate 10 percentage points by 2020. She reached that goal in 2019.
She attributes her success at that task to her dedication to uniting collaborators across campus around one goal: supporting students. "I see my role as removing institutional barriers that prohibit students from being successful and completing their degrees in a timely fashion," Scott said.
A toxicologist and emergency medicine practitioner who also has a master's degree in higher and postsecondary education, Scott began to assume administration roles as a faculty member at the University of Minnesota. There, she led student development, teaching and learning, assessment, diversity and inclusion, and retention initiatives within her college before transitioning to positions focused on university-wide academic partnerships and student retention and then joining the University of Oregon.
"My career trajectory has never been traditional, and I have never let other people's ideas of what I could or should do dictate what I actually did," she said.
Scott saw NC State as the ideal place to continue her career because of the university's commitment to students and integration of academic affairs, student affairs and the University College programs into one division.
"NC State was one of the first public research institutions to combine these three areas to better align academic and student support services to provide a seamless, well-coordinated experience geared toward student success," Scott said.
As the leader of DASA, she's responsible for integrating all aspects of undergraduate education at NC State and leading two academic departments and over 50 units, as well as other work to support student success, advising, and undergraduate curriculum and assessment processes.
"A holistic approach is critical," Scott said. "All of our students can be successful and graduate having had a positive experience and being well-educated, socially responsible and career ready."
Connecting With Campus
One of Scott's priorities for her early days at NC State has been establishing ways to regularly engage with students.
"I can't be the best advocate for students if I'm not connected with them," she said. "I have an open-door policy and want to hear their ideas and concerns."
Scott has already virtually joined a few meetings of student organizations, including Student Government, Student Senate and the Graduate Student Association, and she looks forward to interacting more once everyone is back on campus.
In the future, she plans to hold dedicated student hours and offer "Dining With Dr. Scott" opportunities and to form a student advisory council for more consistent input.
Student success is everyone's everyday work.
Scott has also been meeting with colleagues to learn more about NC State and how DASA can strengthen partnerships to advance its work. She thinks collaboration across campus is key.
"Student success is everyone's everyday work," Scott said. "We are all educators, whether through formal academic and curricular experience or lived experiences."
And she's been encouraged by the collaborative spirit she's found at NC State. "Everyone is so student-centered, ready and willing to work together to help improve the student experience," she said.
This has been especially important over the last year, as the campus community has dealt with the COVID-19 pandemic and the constant changes and challenges it's brought.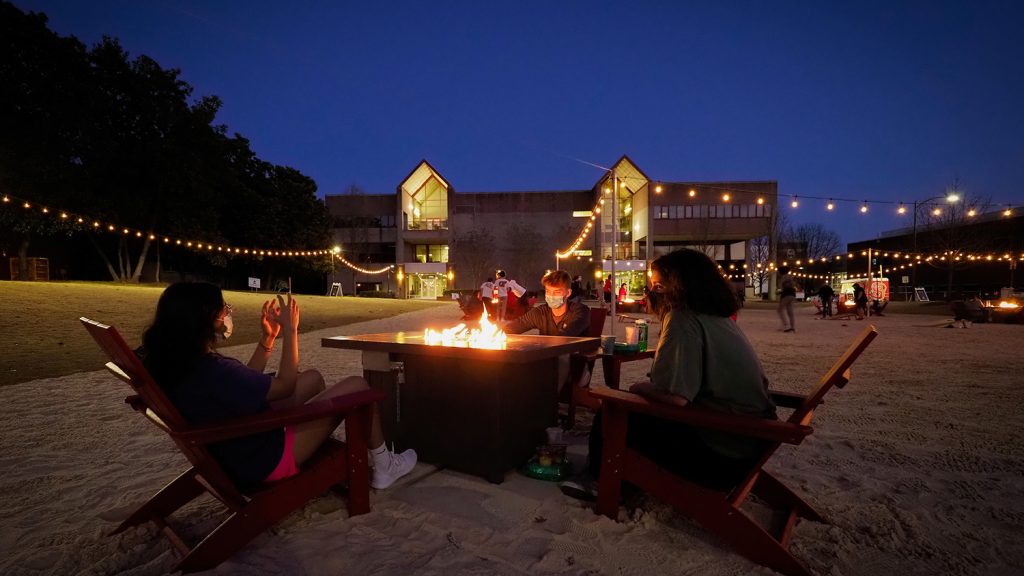 "DASA has been laser-focused on supporting students throughout the pandemic," Scott said. "We're doing whatever we can to meet students where they are, to provide support and to keep them on track for a timely graduation."
Now, she is excited to see what NC State will look like on the other side of this (hopefully) once-in-a-lifetime experience.
"We have a lot of work to do to establish our new normal," Scott said. "I'm a futuristic person who thrives on innovation, and I think that post-COVID planning will provide opportunities to re-envision higher education and how we educate and support our students."
Putting Down New Roots
Because her "campus" interview was conducted remotely, Scott chose NC State without ever visiting. After COVID-19 restrictions are lifted, she looks forward to exploring NC State's campus and Raleigh and finding her own community.
"The Triangle area has always been on the short list of places I would consider living because of its vibrant atmosphere, strong focus on higher education and thriving research community," Scott said.
It is evident how happy people are to be part of the Pack, and so am I.
She's also looking forward to exploring all that campus has to offer.
"I can't wait to meet with students in person, see the Memorial Belltower, experience the State Fair, and enjoy some Howling Cow ice cream and eggnog," she said.
"It is evident how happy people are to be part of the Pack, and so am I."