30% Complete Employee Engagement Survey — So Far
There's still time for faculty and staff to participate in the 2022 UNC System Employee Engagement Survey, the first since the COVID-19 pandemic.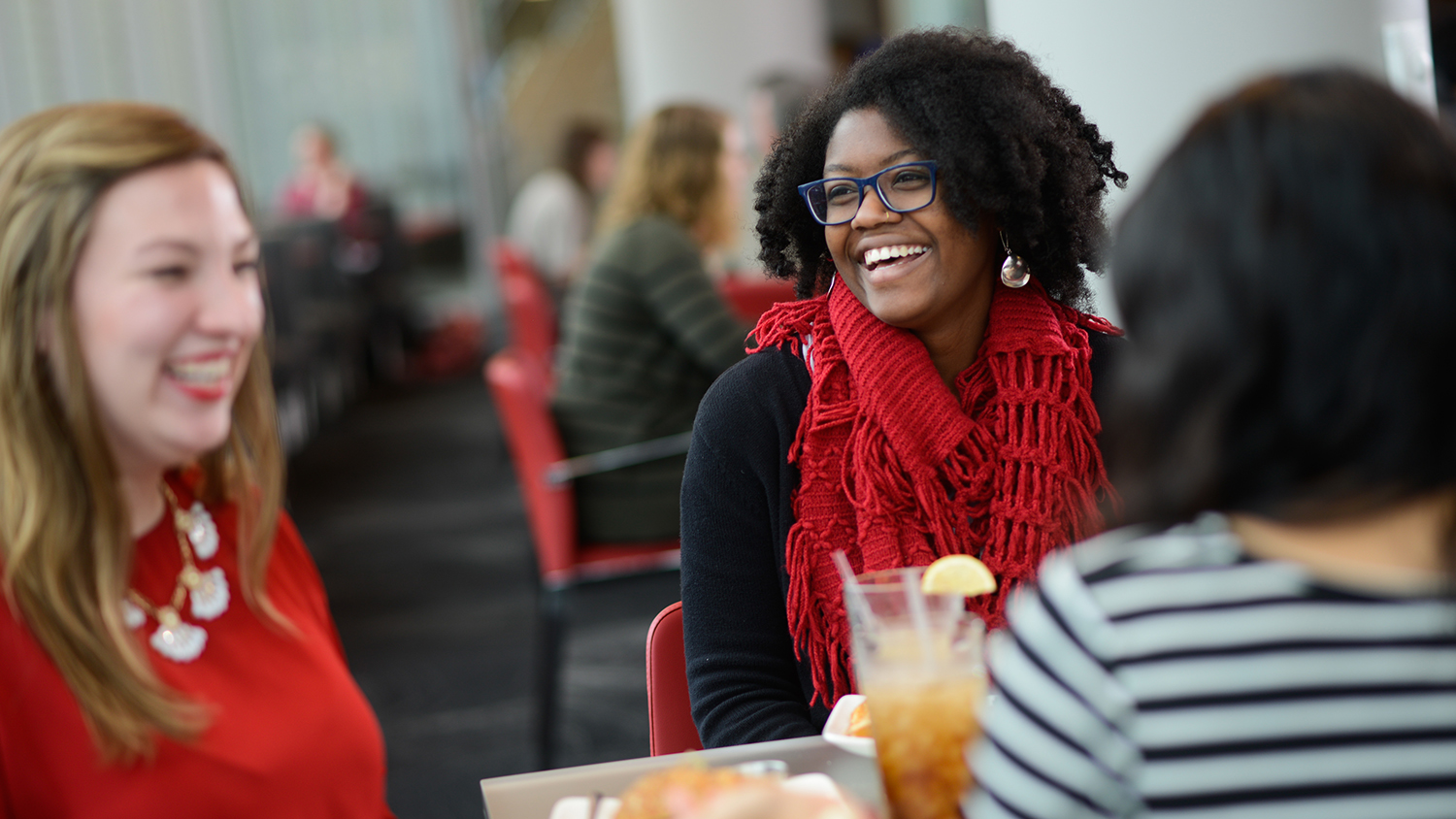 Editor's note: The survey deadline was recently extended to Monday, April 18. Check your email for the link.
Nearly a third of NC State faculty and staff have completed the UNC System Employee Engagement Survey since the survey went live 10 days ago. The deadline for completing the online questionnaire is Monday, April 11, although it's likely the UNC System will extend the survey one week.
This year's survey is particularly important as the university resets priorities in the wake of the COVID-19 pandemic. Employees took the 2020 survey just weeks before the pandemic hit the United States, upending business as usual and forcing NC State to reduce campus operations.
"The pandemic changed so much about the way we work," says Tim Danielson, NC State's new associate vice chancellor for human resources. "This year's survey lets us look at our processes and priorities with fresh eyes — to see what's working and what we may be able to improve."
Danielson urges all employees to weigh in.
"In my time in higher education, I've never worked at an institution that reached out to every employee to hear their thoughts and concerns," he says. "I hope everyone takes this opportunity to have their say. Even if changes don't always come as quickly as we hope, they won't come at all unless we all speak up."
Survey results augment other efforts to include employees in the university's decision-making process, such as strategic planning, the Staff Senate and the Faculty Senate.
"NC State has a strong tradition of shared governance," says RaJade M. Berry-James, chair of the faculty and a professor of public administration. "The survey is another way for faculty to participate in setting priorities to further the mission and advance strategic initiatives at our university."
Response Rates So Far
Response rates vary across the university's colleges and units. The chancellor's office is leading the pack, with 62% of its 39 employees finishing the survey so far. The Provost's Office and University Advancement are next in line with response rates of 54% and 51% respectively. The Graduate School leads the colleges with a response rate of 41%.
All full-time, permanent employees should have received an email providing a link to the survey from ModernThink, the survey administrator. If you didn't receive a survey email or if you can't find it, contact the ModernThink helpline at (888) 684-4658.
See below for the response rates for select colleges and units as of Wednesday, April 6.
| Category | Total Employees | Total Responses | Percent Responding |
| --- | --- | --- | --- |
| All NC State employees | 8,508 | 2,521 | 30% |
| | | | |
| Unit | | | |
| Office of the Chancellor | 39 | 24 | 62% |
| Office of the Executive Vice Chancellor and Provost | 41 | 22 | 54% |
| University Advancement | 183 | 94 | 51% |
| Office of External Affairs, Partnerships and Economic Development | 47 | 23 | 49% |
| Office of Information Technology | 281 | 122 | 43% |
| Office of Instructional Programs | 216 | 93 | 43% |
| NC State University Libraries | 177 | 75 | 42% |
| Enrollment Management and Services | 95 | 36 | 38% |
| Office of Institutional Equity and Diversity | 30 | 11 | 37% |
| Office of Research and Innovation | 224 | 79 | 35% |
| Nonwovens Institute | 20 | 7 | 35% |
| Office of Global Engagement | 43 | 15 | 35% |
| Division of Academic and Student Affairs | 511 | 167 | 33% |
| Office of University Interdisciplinary Programs | 14 | 4 | 29% |
| Office of Finance and Administration | 1,397 | 343 | 25% |
| Athletics | 237 | 48 | 20% |
| | | | |
| College | | | |
| Graduate School | 29 | 12 | 41% |
| College of Education | 212 | 75 | 35% |
| College of Engineering | 787 | 243 | 31% |
| Wilson College of Textiles | 104 | 31 | 30% |
| College of Veterinary Medicine | 601 | 179 | 30% |
| College of Natural Resources | 311 | 62 | 29% |
| College of Sciences | 484 | 137 | 28% |
| Poole College of Management | 177 | 49 | 28% |
| College of Agriculture and Life Sciences | 1,786 | 434 | 24% |
| College of Design | 95 | 23 | 24% |
| College of Humanities and Social Sciences | 454 | 108 | 24% |