NC State Named Best Large Employer in North Carolina
Forbes surveyed 60,000 Americans to find the best places to work across the nation. In North Carolina, the top choice is NC State.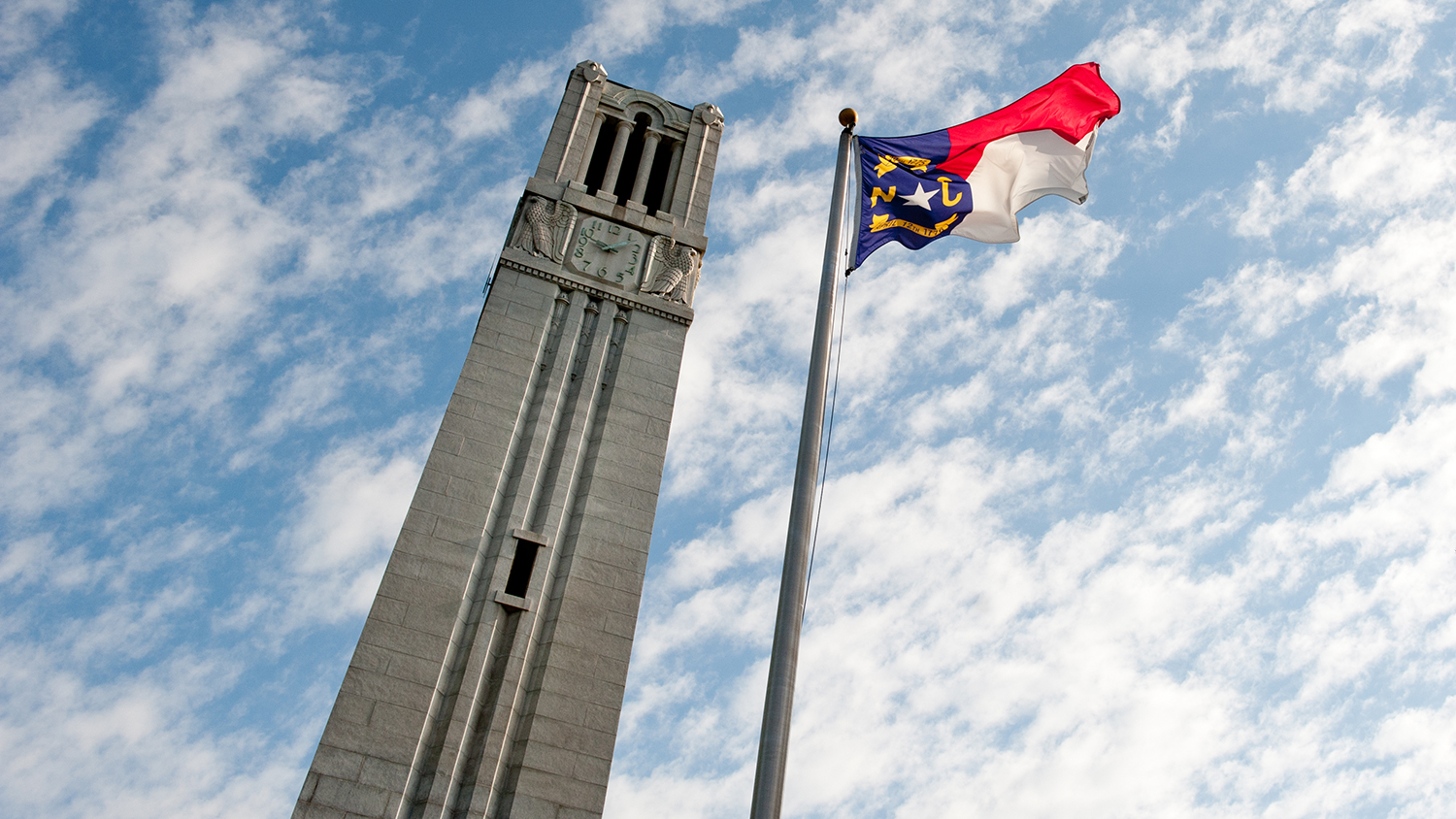 With a record number of workers switching jobs, employers are locked in a fierce competition to attract and retain top employees. So, it's welcome news that NC State employees overwhelmingly endorsed the university as a great place to work, positioning NC State as the best large employer in North Carolina and the 54th best in the nation. NC State ranked fourth last year and ninth in 2020 among North Carolina companies.
The annual survey, conducted by Forbes and the market research company Statista, ranks America's best large and mid-size employers. The list is based on anonymous surveys of 60,000 Americans working for businesses with at least 1,000 employees.
Respondents were asked to rate their employers on a variety of criteria, including working conditions, development opportunities and compensation. Statista also asked respondents how likely they'd be to recommend their employer to others.
Chancellor Randy Woodson says he's pleased NC State employees remain enthusiastic about the university and praised their resilience through challenging times. "Although the COVID-19 pandemic has received a lot of attention and certainly remains a concern, NC State's faculty and staff are focused on our shared mission as a land-grant university," he says. "Whether they're in research, teaching, extension, student services, or other positions, NC State employees are simply the best and most committed professionals anywhere."
Advancing Together
The dramatic jump in the ranking this year comes on the heels of other good news for employees. The state legislature approved back-to-back raises for faculty and staff in 2021 and 2022 along with one-time bonuses ranging from $1,000 to $1,500 in 2021.
The legislature also approved the "Engineering North Carolina's Future" initiative to fund the enrollment of about 4,000 more students in engineering and computer science at NC State. The initiative includes $20 million in state funds over the next two years to hire additional faculty and staff and $30 million for facility upgrades.
The Forbes survey results are consistent with a survey of faculty and staff conducted by the UNC System in 2020, in which 84% agreed they are "proud to be a part of this institution" and 89% said they understand how their work contributes to the university's mission. A follow-up survey is slated for March 28.
Other North Carolina employers on the Forbes list of the best large employers include Duke University, Bank of America and Duke Energy. Nationwide, NC State ranked above Apple, SpaceX, Sony and Tesla.
Forbes defines large employers as those with 5,000+ employees.