Campus Life
NC State to hold Commencement Ceremony Saturday, May 7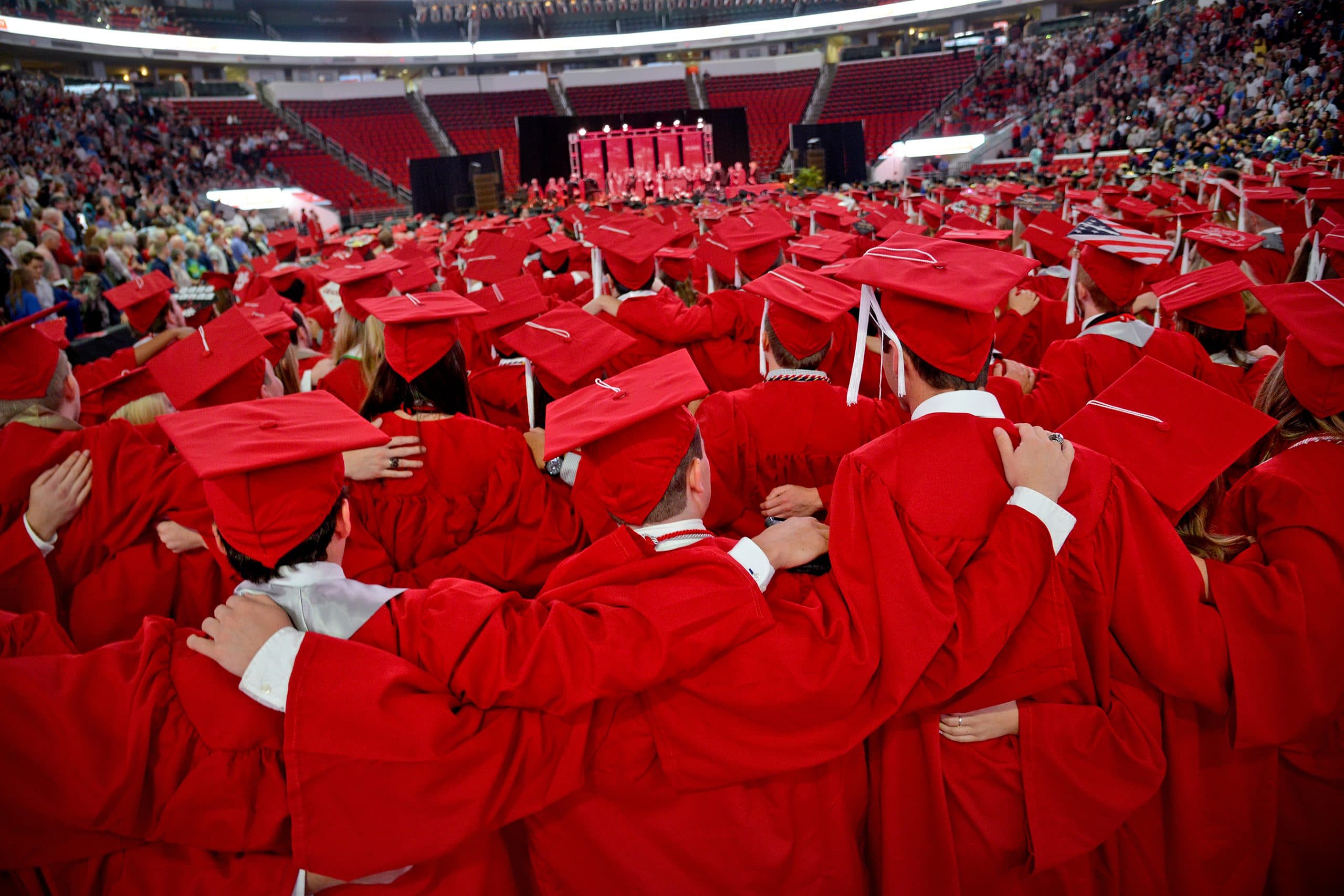 North Carolina State University will confer degrees on more than 6,100 graduating students during its spring commencement ceremony on Saturday, May 7 at 9 a.m. in PNC Arena. Media coverage is invited. Credentialed media interested in attending should contact Mary Cole Pike at mcpike@ncsu.edu with any questions.
NC State will confer 6,494 degrees during the ceremony, including 4,650 bachelor's, 1,452 master's, 327 doctoral and 65 associate's degrees. Some students are graduating with multiple degrees.
This year's graduating class includes students from 53 countries, 42 states and all 100 North Carolina counties. The class includes 862 first-generation graduates, 109 student-veterans and 74 student-athletes. More than 3,100 of the students are graduating with honors, including 1,274 summa cum laude, 1,039 magna cum laude and 871 cum laude. The class also includes 25 Caldwell Fellows, 36 Park Scholars, 62 Goodnight Scholars, 199 University Honors and 408 University Scholars.
NC State alumnus Mohamed L. Mansour, an internationally distinguished entrepreneur and philanthropist, will deliver the commencement address. Anna Jump, who is graduating cum laude with a bachelor of arts in leadership in the public sector, will also address graduates. In addition to conferring degrees on the graduating class, Chancellor Randy Woodson will confer an honorary degree on Brian Harry, who helped build one of the first electronic mail systems for personal computers.
More commencement information is available online at https://commencement.ncsu.edu.