Students
6 Ways to Celebrate the Earth With the Wolfpack
Each April, Earth lovers around the globe commemorate Earth Month. For the Wolfpack, it's the perfect time to remind ourselves of the many ways we can honor the planet we all call home.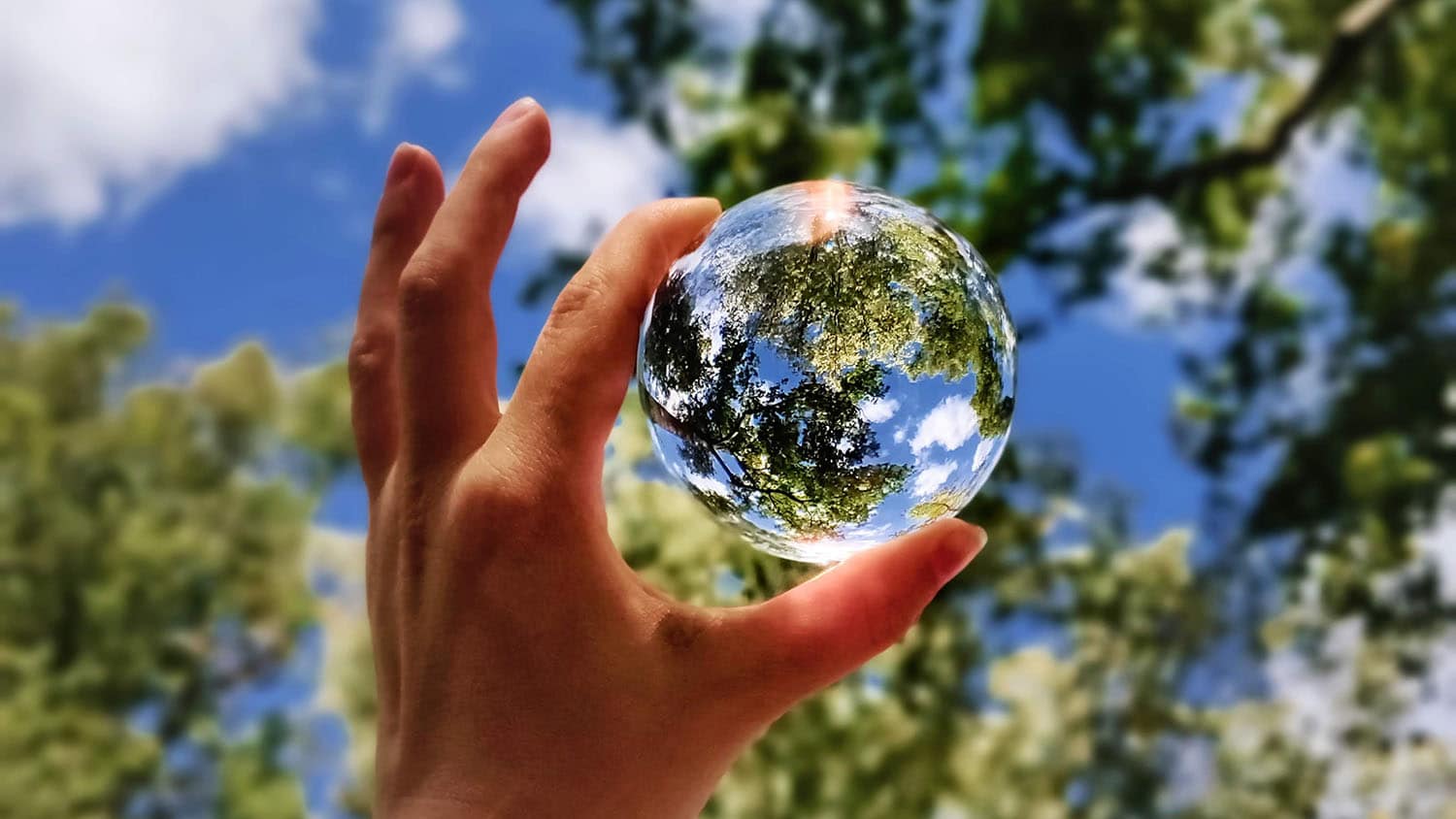 At the dawn of the Space Age, when human beings first launched explorers beyond Earth's atmosphere, some of our earliest astronauts returned home with a startling experience to report. Upon sighting our planet from orbit, they'd been struck with a sudden awe that eclipsed their individual selves and left them with a new appreciation for the blue-green marble below.
That feeling, dubbed the "overview effect," was spurred by the sight of our world — the home we share with each other, and with all life as we know it — spinning through the dark expanse of space. But you don't have to catch the next ride to the moon with Wolfpack alumna Christina Koch to nurture a similar reverence for our planet.
Here are six ways members of the Pack can celebrate the Earth beneath our feet, throughout April and all year round.
---
1. Enroll in an Earth-Based Course
Choosing courses that push toward global sustainability is one of the best ways students can show their love for the Earth at NC State. These courses cut across disciplines and can be found in every college throughout the university. Better yet, students can easily search for them using the Sustainable Development Goals Course Inventory, an online database that groups courses based on the United Nations' 17 priorities for a sustainable planet.
"The inventory was helpful for me when I signed up for classes this semester," said Chase McCrary, a junior majoring in leadership in the public sector with a minor in renewable energy assessment. "If there's a specific priority that's important to you, you can use the inventory to look for courses based on that. If you already have a course in mind, you can use it to see which priorities it aligns with."
The Campus As A Classroom program, established by the University Sustainability Office, supports experiential learning for students through internships and class projects that advance NC State's sustainability goals. McCrary and Nicole Garcia — a sophomore majoring in environmental sciences with a concentration in climate change studies — nourish their passions for the planet through the program.
At Garcia's Campus As A Classroom internship, she leverages the plant science skills she's gained from her classes to update and modernize digital catalogs of notable trees on NC State's campus. The experience has helped give her clarity about the next steps she may take on her sustainability journey.
"I've learned more about trees than I have in my whole life," said Garcia. "One of the best experiences was attending a convention in Winston-Salem for the Association of Southeastern Biologists. It exposed me to what the fields of plant biology and botany really look like, and helped me realize it's the kind of thing I might like to pursue at the Ph.D. level."
---
2. Connect With Other Earth Lovers
Students can also find a profusion of pathways to Earth-centered communities beyond the classroom. The Environmental Student Association — a student-led organization — and the Sustainability Stewards — a cadre of student leaders supported by the University Sustainability Office — give environmentally conscious students access to supportive ecosystems where they can build knowledge while promoting sustainable practices at NC State and in the community.
"The Sustainability Stewards are a great organization to get involved with if you have broad interests in sustainability," said Kyle Wurtz, a graduate student pursuing a Master of Landscape Architecture and Environmental Planning who began his tenure with the Stewards last fall. "You have access to resources out of the University Sustainability Office and can get involved in projects and initiatives through that. It allows you to learn how other people are positioning themselves to work toward sustainability."
The Stewards meet weekly to plan and implement Earth-friendly initiatives on campus, like stream cleanups, sustainability workshops and installations of solar charging stations. Wurtz, a team coordinator for the Stewards' Equity and Outreach working group, finds purpose in advancing conversations that enhance both ecological and social well-being for fellow members of the Pack.
"Every spring, our working group hosts an Environmental Justice Symposium, including lectures, panel discussions and film screenings to promote conversation and reflection on issues of social sustainability," said Wurtz.
---
3. Get Your Hands Dirty
For those who pride themselves on their green thumbs (or those aiming to cultivate one), NC State offers plenty of opportunities to connect with the Earth through horticulture. The Agroecology Education Farm — located at the College of Agriculture and Life Sciences' Lake Wheeler Road Field Laboratory and managed by the Department of Crop and Soil Sciences — grounds students and community members in sustainable food practices through hands-on learning.
"I know a lot of people who have been involved with the Agroecology Education Farm," said Wurtz. "The farm often has work days where they invite students out to weed the plants. It's a great way to feel connected to the Earth and get involved in sustainability."
In 2021, the Sustainability Stewards collaborated with NC State Grounds Services to bring the Learning Garden to Central Campus. Tucked along Rocky Branch Trail, the Learning Garden gives students an accessible spot to learn about North Carolina-native plants and their importance to local ecosystems.
"It was the experience of getting my hands dirty and participating in food production that galvanized my interests in looking at other ways to have an impact on sustainability and ecological resilience," said Wurtz, recalling his time spent volunteering at an organic community garden before he started his graduate studies.
---
"For me, celebrating the Earth means spending as much time outside as possible. I'm a big fan of walking in general, whether that's for exercise or transportation." — Chase McCrary
---
4. Unleash Your Wild Side
Those seeking a truly immersive nature experience will find no trouble getting off the beaten path without straying too far from campus. From the Triangle's Umstead State Park to the 70-mile stretch of barrier islands comprising Cape Hatteras National Seashore to the shady coves and windy peaks of Great Smoky Mountains National Park, our state boasts a diversity of wild spaces that can strengthen your acquaintance with the Earth and its many wonders.
During a gap year between his high school graduation and his arrival at NC State, McCrary spent five months through-hiking the famed Appalachian Trail, which winds through southwestern North Carolina for about 95 miles before angling northeastward along the Tennessee border for several hundred more.
"It was the best experience I've had in my whole life," said McCrary. "It's a big driver of what makes me want to stay connected to the Earth and introduce other people to the outdoors and sustainability. I've really appreciated being able to share that experience with others."
Student groups that support outdoor adventuring include the National Parks Club, the Adventure Club and Hike More, Worry Less, a club that promotes mental health through hiking. Numerous academic pathways and various clubs — like the Turtle Rescue Team, the Beekeepers Club and the Herpetology Club — give eager members of the Pack exposure to our region's wildlife and the chance to kindle bonds with the beings who share our Earth.
"One of my close friends is double majoring in environmental sciences and zoology," said Garcia. "She gets to work closely with all kinds of animals as part of her degree — she loves it."
---
5. Practice Active Planetary Stewardship
Taking meaningful steps to reduce the ecological impacts of our activities is another great way we can put our love for the Earth into practice. Joining a student-led cleanup activity — like the stream restoration projects the Sustainability Stewards organize at Rocky Branch Creek — is an easy way to get your feet wet.
"Working to restore outdoor spaces helps you to think more about where the resources you're benefiting from come from and where they go," said Wurtz.
The Office of Waste Reduction and Recycling provides useful resources for anyone looking to downsize their earthly footprint, including guides for proper recycling and composting around campus. The office also supports the Zero Waste Wolves, a student-led group committed to advancing sustainable waste management at NC State and in the community.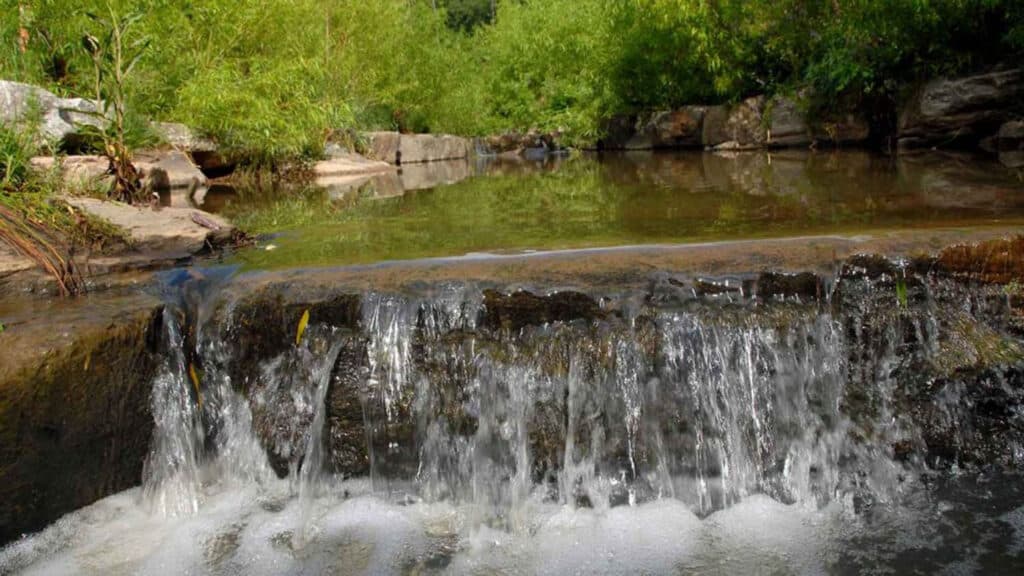 Members of the Wolfpack can also plug into a vast spectrum of clean energy activities at NC State, from powering devices at on-campus solar charging spaces — like the 16-foot-tall Centennial Campus Solar Structure — to engaging with the Energy Collaborative, a nexus of research and scholastic synergy wound around the future of energy.
"Taking classes through my renewable energy assessment minor has made me more conscious of my own energy consumption," said McCrary. "I'm more conscious of how much I'm driving my car, how often I'm keeping my lights on and how much water I'm using. It all plays into gradually learning and adapting to be more sustainable."
---
6. Breathe the Fresh Air
There's perhaps no better — or simpler — way to build a lasting bond with the Earth than by taking time to incorporate the great outdoors into our everyday lives. Whether you're into walking, biking, meditating or just soaking in what nature's offering up, the perfect spot is never far from wherever you are at NC State.
"Gardner Arboretum is amazing," said Wurtz. "It's lushly planted, there are nooks to sit in, and a project of the Sustainability Stewards — the SolarSpace pergola — is sitting on its edge. It's a great place to clear your mind between classes."
"The Walnut Creek Trail goes through Centennial Campus and around Lake Raleigh, and it's easy to hop on for walking or biking," said McCrary, whose love for mountain biking sprung from a course he took in his first year at NC State. "Off campus, there's Lake Crabtree, which also has some really awesome trails."
Other popular picks for a quick dose of the outdoors include Rocky Branch Trail, Wolf Plaza, the Court of North Carolina, the JC Raulston Arboretum and the nearby trails at the North Carolina Museum of Art. For Garcia — whose favored spot is hidden somewhere along Rocky Branch Creek, not far from Pullen Park — quality time with Mother Earth is practically medicinal.
"The Earth can be a source of healing," said Garcia. "Put your palms on the ground, close your eyes for a few seconds, feel your mind go blank, feel all negativity being absorbed through your hands and then open your eyes — and the negativity's gone."
---
Commuter-Friendly Campus
NC State was ranked among the 2022 Best Universities for Commuters by Best Workplaces for Commuters.
Gold Rating in Sustainability
NC State earned this distinction from the Association for the Advancement of Sustainability in Higher Education.
Bee Campus USA & Tree Campus USA
Our campus garnered these certifications for our commitments to conserving vital pollinator and plant species.
---