Bulletin Board
Introducing the Pack, Class of 2023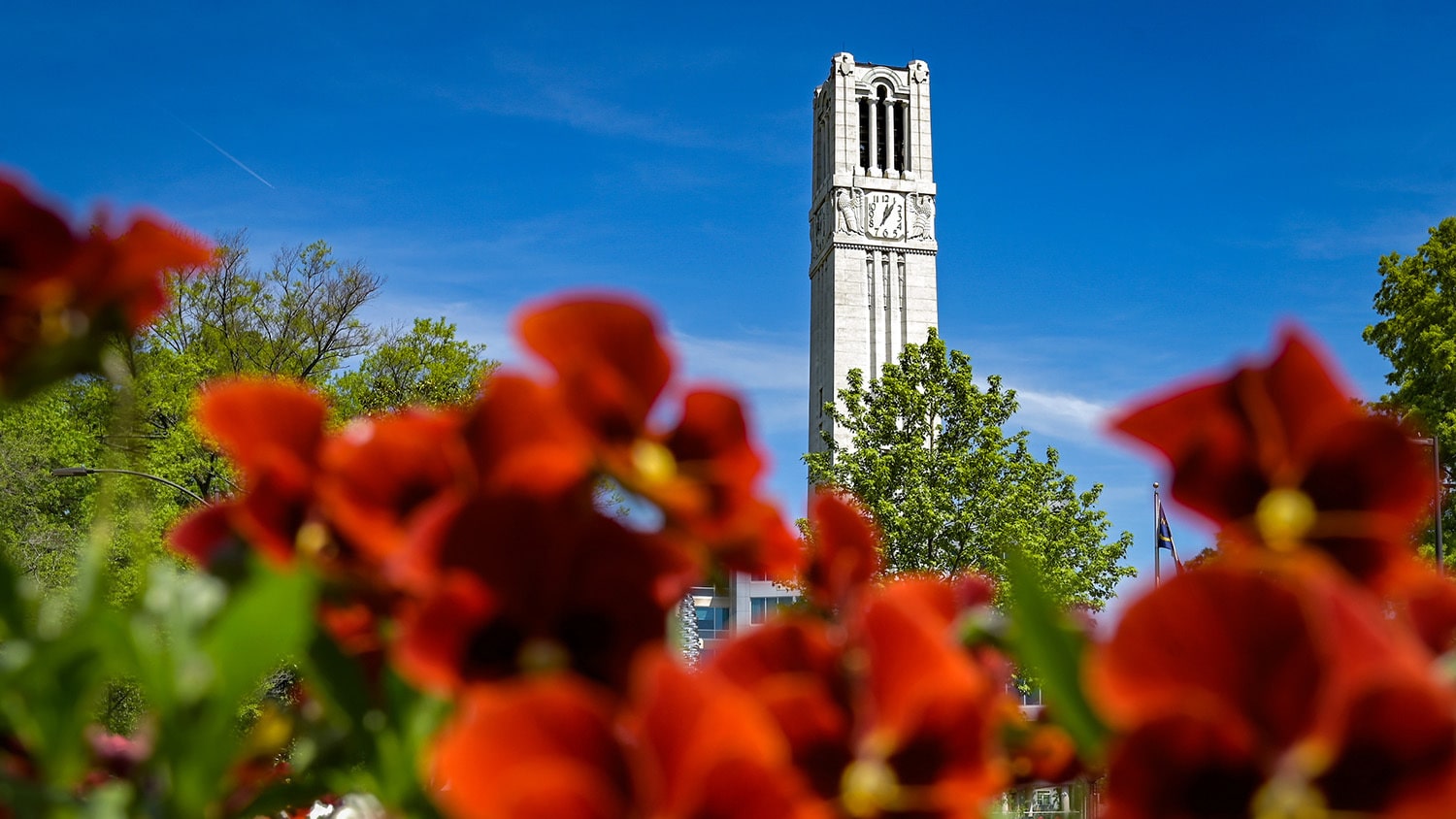 On Saturday, May 6, North Carolina State University will welcome more than 6,300 graduates to the ranks of its alumni at its spring commencement ceremony. The event begins at 9 a.m. in PNC Arena. Media coverage is invited. Credentialed media interested in attending should contact Mary Cole Pike at mcpike@ncsu.edu with any questions.
NC State will confer 6,600 degrees at the ceremony, including 4,472 bachelor's, 1,823 master's, 306 doctoral and 59 associate's degrees. Many of the 6,320 graduates will receive multiple degrees.
This year's graduating class represents 60 countries and 43 states. The class includes 767 first-generation students, 108 veterans and 83 student-athletes. More than 3,000 graduates will receive their degrees with honors, including 1,281 summa cum laude, 950 magna cum laude and 802 cum laude. The class also includes 21 Caldwell Fellows, 45 Park Scholars, 58 Goodnight Scholars, 389 University Scholars and 217 University Honors students.
Graduates and their guests will hear from several speakers at the ceremony, including alumnus Gen. Anthony J. Cotton, who will deliver the commencement address. Cotton is the commander at United States Strategic Command at Offutt Air Force Base in Nebraska. Kelsey O'Connor, who is graduating with a bachelor of social work and a minor in psychology, will also address graduates. Chancellor Randy Woodson will confer degrees on the graduating class and also confer honorary degrees to Raj Chetty, William A. Ackman Professor of Public Economics at Harvard University, and Robert L. Santos, the 26th director of the U.S. Census Bureau.
The ceremony will also celebrate Dr. Jason Bocarro, who received the 2023 Award for Excellence in Teaching from the UNC Board of Governors. Bocarro is the Owens-Shelton Distinguished Professor of Leadership With a Global Perspective and the James Buzzard Leadership Program director in NC State's College of Natural Resources. The award is the most prestigious award for teaching given to faculty in the UNC System.
The ceremony will be livestreamed. More information is available online at https://commencement.ncsu.edu/.