Centennial Campus
Chancellor Woodson Receives AURP Leadership Award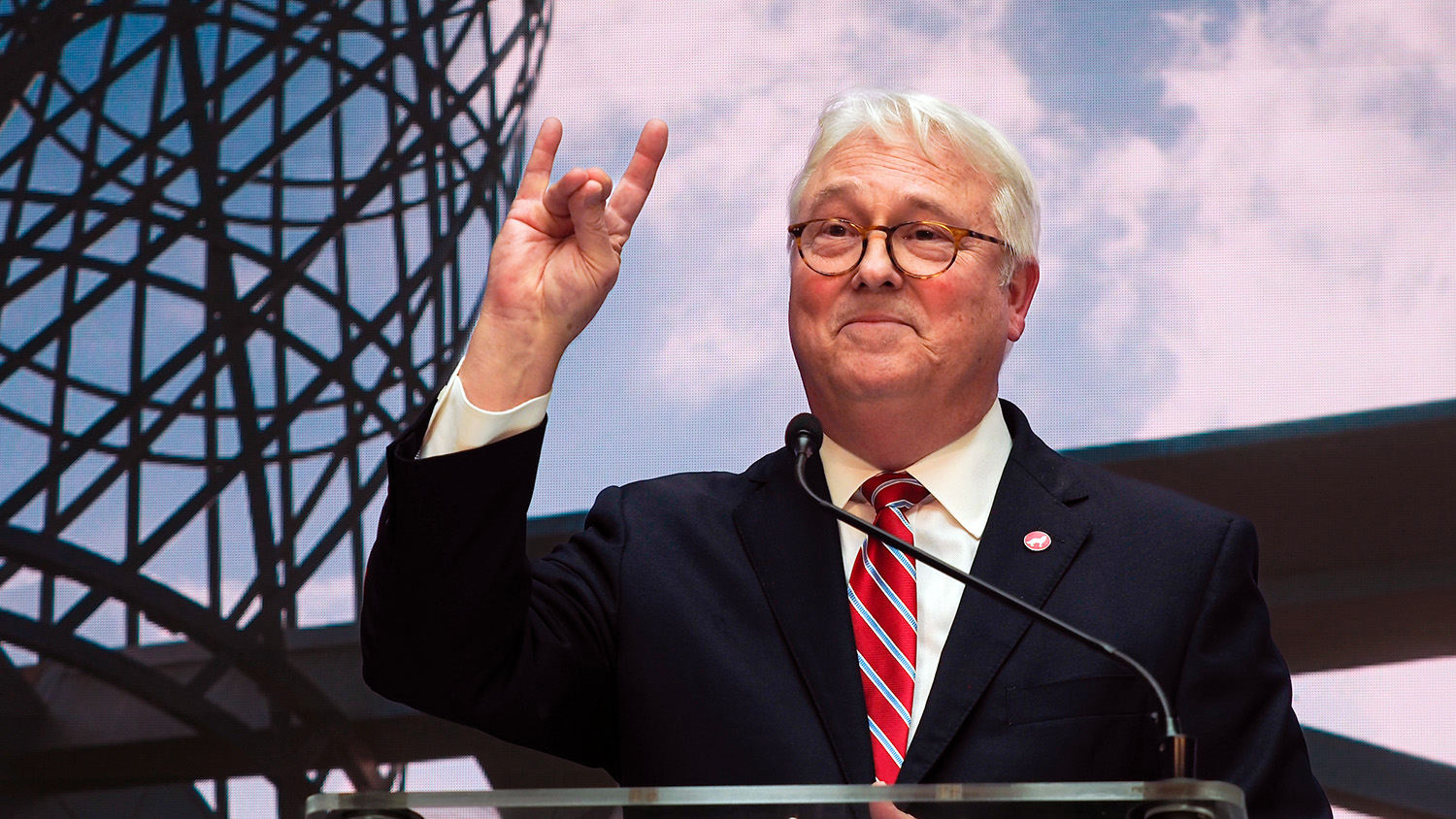 NC State Chancellor Randy Woodson received the 2023 Leadership Award at the Association of University Research Parks (AURP) International Conference, which was hosted this year at the University of Delaware. AURP is the nation's leading nonprofit organization representing research parks and innovation districts. Chancellor Woodson was recognized for driving the success and impact of NC State's Centennial Campus.
"Chancellor Woodson's leadership has been tremendous and enabled the campus to grow to what it is today," said UNC System President Peter Hans. "This award highlights his achievements and also the success of NC State and its globally-recognized Centennial Campus."
AURP's Leadership Award recognizes an individual who has made an outstanding contribution to the success and overall economic impact of a university research and technology park. Past award recipients include University of California–Davis Chancellor Gary May, U.S. Representative Steny Hoyer (Maryland) and 28th Governor General of Canada David Johnston, among others. In 2014, AURP recognized former North Carolina Governor James B. Hunt, Jr. for his early visioning of Centennial Campus.
Since becoming NC State's 14th chancellor in 2010, Woodson's leadership has resulted in significant advancements in student success, innovative research and collaborative partnerships. NC State is now a powerhouse in research and innovation with a reported $547 million in research expenditures in 2021, a 47% increase since his arrival. The university has also become a key driver in efforts to attract national and global industries to the state, which helped land North Carolina's recognition as America's Top State for Business by CNBC in 2022 and again in 2023.
These strategic initiatives have served as catalysts supporting Centennial Campus' continued growth to more than 70 industry and government organizations who work alongside an equal number of academic departments and centers. Over the last five years, these partners have hired more than 2,000 NC State students and invested $120 million in university research. Key recruitments during Woodson's tenure include Eastman Chemical Company, the National Security Agency and Under Armour, among others.
Other notable achievements under Woodson's leadership include:
NC State's Plant Sciences Building, which opened in 2022 and brings together academia, industry and government to develop solutions to help feed a growing population — such as creating new technologies to increase crop yields and enhance global sustainability.
Fitts-Woolard Hall, which opened in 2020 and provides 225,000 square feet of critical engineering research and education innovation space. The facility represents a first-of-its-kind infrastructure project for NC State, using a public-private partnership to fund the construction of an academic building.
NC State becoming, in 2018, the first university in North America to establish an IBM Quantum Computing Hub — a collaboration between IBM and top Fortune 500 companies, national research labs and leading universities working to advance quantum computing globally. Located on Centennial Campus, the hub provides real-world opportunities to faculty and students as they advance this emerging field.
AURP was established in 1986 by a group of founding members, including Stanford Research Park and North Carolina's Research Triangle Park, to advance the future of U.S. research, science and tech parks. Today, the nonprofit organization has grown to serve more than 700 leaders representing research parks and innovation districts worldwide. These developments are designed to foster technology transfer and economic development through partnerships between academia, industry and government. NC State's Centennial Campus has been a member of AURP since 1994.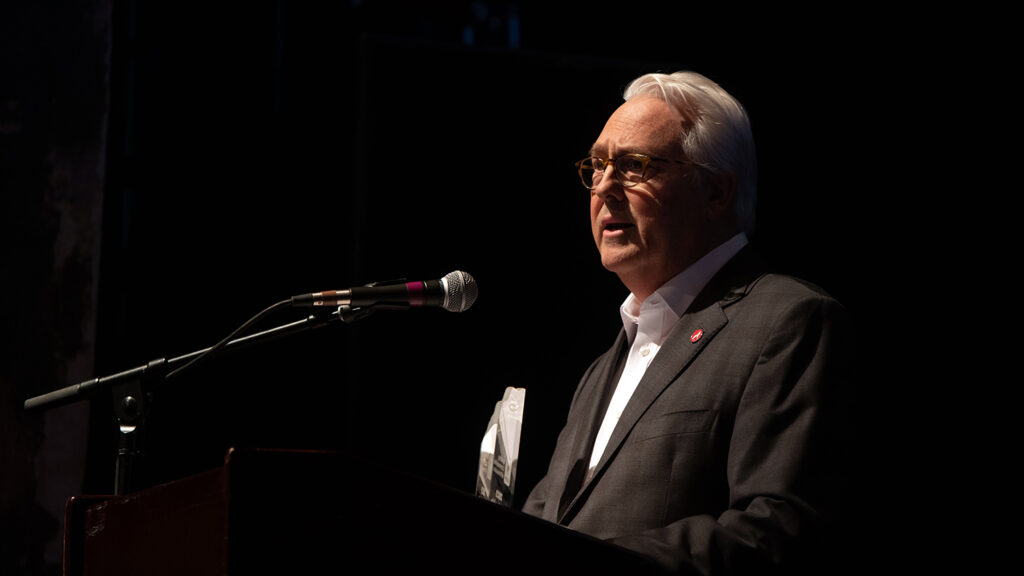 Q&A With Chancellor Woodson
What is the significance of Centennial Campus?
NC State's Centennial Campus is a hub for collaborations between the university, industry and government. Together, these partnerships move discoveries from the lab to the marketplace, support the development and growth of startups, and enable interdisciplinary approaches to problem-solving.
For nearly four decades, Centennial Campus has played a vital role in preparing a highly-skilled workforce and furthering research that results in new products and technologies. The campus provides our students with unique learning opportunities while advancing the university's research mission and spurring economic development across the region and state.
What are some key drivers of the campus's success?
One of the key drivers of Centennial's success is the Office of Partnerships, which serves as NC State's central hub for connecting the private sector with university assets. The office was established in the early days of Centennial Campus development, and has been a key contributor to the growth of nearly 200 industry, government and nonprofit partnerships across NC State. Having this dedicated entry point for companies has been instrumental in NC State's ability to effectively partner across disciplines and industry sectors.
What's next for Centennial? How will this growth impact the future of NC State and the regional economy?
NC State is now embarking on the newest chapter for Centennial Campus: a 30-acre urban, mixed-use innovation development that will further Centennial's three-decade success story. The project will offer state-of-the-art office and lab space, apartments and amenity spaces, creating a critical mass of activity and expanding the impact of campus innovation. The project will be developed in phases over the next decade and is currently in the design and permitting process. The first building is expected to be an approximately 350,000 square feet of flexible lab and research and development space for science- and technology-focused industries.