Campus Life
Two Hearts, One Love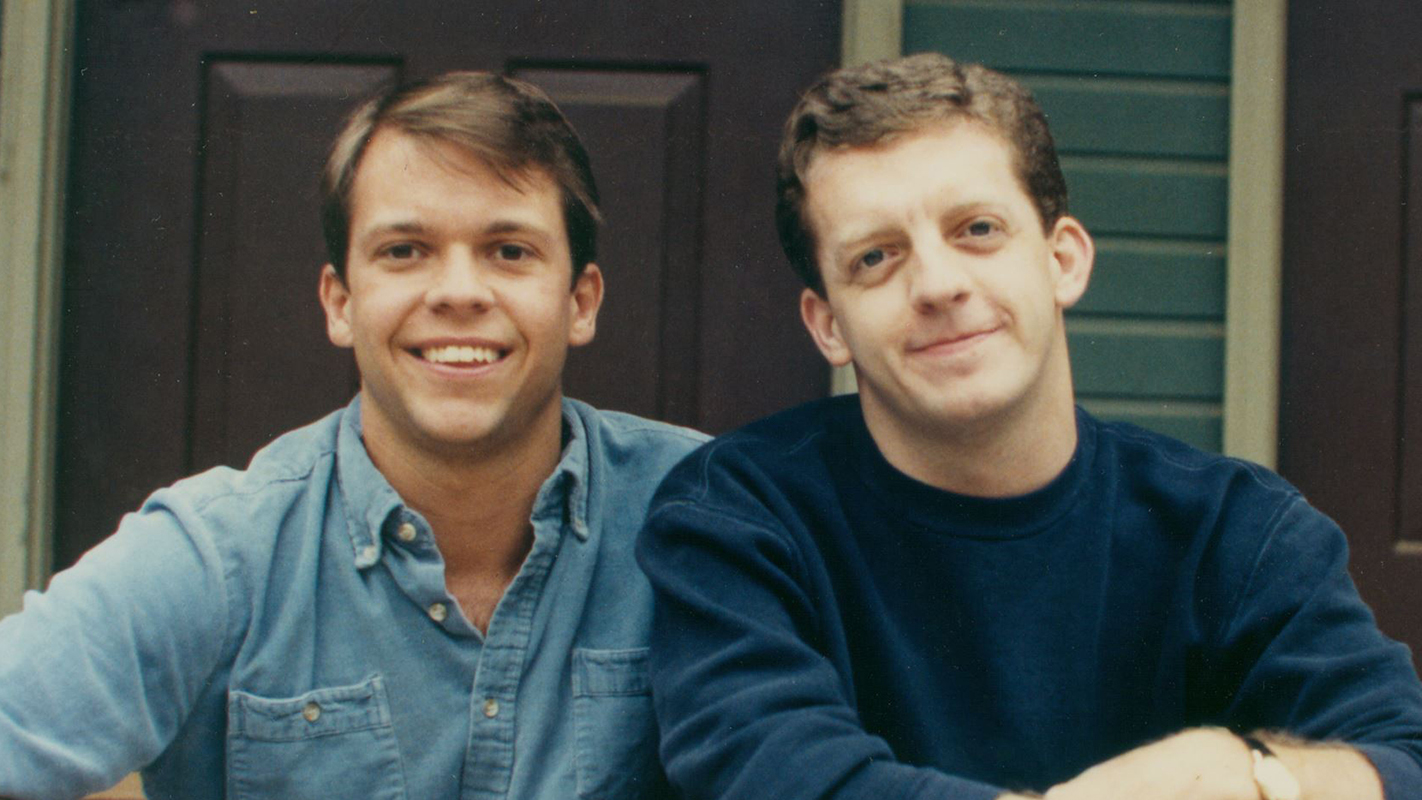 Today, nearly 30 years after the fact, Mark Tulbert can still get tongue-tied reminiscing about the first time he met Rob Maddrey.
"We met at a Durham Bulls baseball game," he says, recalling Maddrey's boyish grin. "I was just … just, you know. That was it."
The flood of memories is interrupted by the old-fashioned ringtone on Tulbert's smartphone, clanging like it's still 1985. "Speaking of Rob," he says, glancing at the screen. "Why is Rob calling me?"
Like many longtime married couples, they seem to have a sixth sense of when one is talking about the other.
In reality — in the eyes of the state of North Carolina, at least — they began their married life together just over a month ago, on Oct. 10, 2014. That's the day U.S. District Judge Max Cogburn Jr. struck down North Carolina's ban on same-sex marriage.
Tulbert and Maddrey, who tied the knot in Washington, D.C., after same-sex marriage was legalized there in 2010, are among the many same-sex couples in North Carolina whose out-of-state marriages are now recognized in their home state.
Tulbert, an arts administrator at NC State, says the legal recognition brings practical benefits.
"One of the nice surprises to us was how much our home and auto insurance dropped as soon as we could put them together on one policy," he says.
Tulbert, a native of Union Grove, N.C., had a conventional small-town childhood in an unconventional era.
"In the late 1960s our town's Easter weekend fiddlers convention turned into an annual Woodstock type of event," he says. "So I tell people I grew up with hippies, Hare Krishnas and Hells Angels."
But times have changed, and Tulbert's life with his husband in Raleigh's Five Points neighborhood is anything but radical.
"I think we're pretty boring, middle-class people," he says.
California Dreamin'
When Debbie Carraway met her future wife, Kara Stinnett, it wasn't exactly a match made in heaven, despite the location.
"We met when I was visiting a church," Carraway recalls. "I walked in the door, and she was the first person I talked to. And I hated her."
Carraway's initial aversion soon gave way to an equal and opposite reaction, and the pair became close friends, often dining together.
The self-described "hardcore geek" was falling in love but kept her feelings to herself.
"We went on several dates before she knew we were dating," she says. "I was a chicken. But she figured it out."
Carraway, an information technology manager at NC State, married Stinnett in San Diego on Aug. 8, 2008, three months after the California Supreme Court ruled that a statewide ban on same-sex marriage was unconstitutional.
"We got married in the courthouse," she says. "It was nice and I was terrified. But in four minutes I managed to get married."
The legality of the marriage was cast into doubt three months later when California voters approved Proposition 8, a state constitutional amendment eliminating the right of same-sex couples to marry. It would take a year for the California Supreme Court to rule that same-sex marriages performed before the passage of Prop 8 were legal.
Back in North Carolina, the couple celebrated their union with a second ceremony on Oct. 11, 2008 — this one including family and friends.
"We're collecting anniversary dates," Carraway laughs.
In addition to their first and second ceremonies in 2008, the couple counts Oct. 10, 2014, the day same-sex marriage was legalized in North Carolina, and Oct. 13, 2014, the day NC State recognized their marriage for the purpose of spousal benefits.
Carraway, a Jamestown, N.C., native who attended the National March on Washington for Lesbian and Gay Rights in 1987, relishes the advances she's seen in society over the past three decades.
"It's exciting to be part of progress," she says. "It's exciting to be part of a community that's trying so very hard to be inclusive."
O Canada
It might have been a romantic moment when Valerie Faulkner proposed to her future wife, Jenn Smith. The only problem is, she can barely recall it.
"I'm totally not romantic," Faulkner admits. "I don't remember the exact words, but Jenn says we were at a swim class and I asked her when we were in the pool."
That's not to say there haven't been memorable moments in the couple's 13-year relationship. Topping the list is their wedding on the beach in Ingonish, Nova Scotia, on June 17, 2008, and the party they threw for family and friends a few months later at the Durham Arts Council to mark the milestone.
Faulkner, a teaching assistant professor of elementary education at NC State, met Smith in 2001 through a mutual friend.
"We started dating and fell in love pretty quickly," she says. After a year, they moved in together, and a year later they bought a house in Durham.
Faulkner, whose parents were both teachers, grew up in the northeast. She moved to the Triangle in 1981 to attend Duke University.
"I didn't realize how oppressive the law was until it was overturned," she says of North Carolina's ban on same-sex marriage. "But when marriage equality came to our state, it felt like we were getting another layer of personhood."
Taking a Stand
Three days before North Carolina voters went to the polls in May 2012 to decide the fate of Amendment 1, a measure banning same-sex marriage in the state, Justine Hollingshead stood on an outdoor stage in downtown Raleigh and took Debbie Dean's hands in her own. There, under a cloudless sky in front of thousands of witnesses celebrating an annual gay pride event, the couple pledged their love to each other.
Even though same-sex marriage wasn't legal in North Carolina that day, and even though the passage of Amendment 1 would throw up another roadblock to equal rights for gay and lesbian couples, Hollingshead and Dean were undaunted.
"It was a visible way to say, 'You can't stop us. You can't stop the love we have for one another,'" Hollingshead says. "You may amend the North Carolina constitution, but that doesn't stop two people from loving each other."
Hollingshead, founder of NC State's GLBT Center and an administrator in academic and student affairs, was proved correct. Amendment 1 remained North Carolina law for just two years. Her relationship with Dean, formalized by a wedding ceremony in Washington, D.C., in June 2012, is going strong after 17 years.
A native of Warren, Pennsylvania, Hollingshead arrived in Raleigh in 1995 with low expectations for the city.
"The climate was very different then," she recalls. "There was no center and no services for gays and lesbians. It was very conservative. I decided I was going to stay for just one year."
After working with college students in NC State's housing division, she realized that the climate in Raleigh wouldn't change unless someone took on the hard work of advocating for change. She launched a campus program called Project SAFE to train allies of the gay community — straight faculty, staff and students — to understand and address the needs of gay, lesbian, bisexual and transgender students.
She met Dean, then a website manager, while researching potential resources for the program.
"She's quiet and introverted, and then there's me," Hollingshead says. "We're a good balance for each other."
Although the federal judge who struck down Amendment 1 probably didn't time his ruling for dramatic effect, he issued the order just hours before Raleigh's LGBT Center hosted its sixth annual awards gala at historic Cobblestone Hall. Arriving for the event just before 6 p.m., Hollinghead was surprised and delighted to hear the news.
"We literally had people get married at the clerk's office and then come directly to the awards ceremony," she says, savoring the memory.
"Between May 8, 2012, when Amendment 1 passed, and Oct. 10, 2014, when it was overturned, we felt such extremes of emotion, from frustration to elation and even disbelief," she adds. "We just looked at each other and said, did this really happen?"
The answer for hundreds of North Carolina couples, formalized by a license from the state and solemnized before family and friends, was never really in doubt.
Justice, like love, is blind.