Expect to see some new faces in senior leadership positions on campus. Jayne Fleener, dean of the College of Education, will step down June 30 and join the faculty in the Friday Institute; Charles D. Leffler, vice chancellor for finance and business, will retire in October; and Ira Weiss, dean of the Poole College of Management will step down in June of 2016.
NC State will conduct nationwide searches to fill the positions. Searches are already underway to find a new vice chancellor for research and a new dean for the College of Sciences.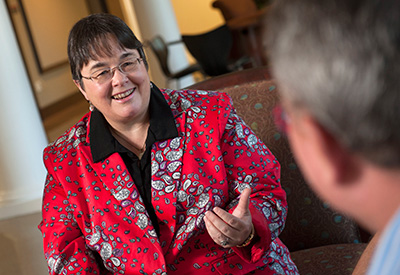 Since joining NC State in 2010, Fleener has worked to coordinate, consolidate and reorganize a number of programs in the College of Education. Under her leadership, the college has excelled in the face of numerous challenges, including declining enrollment.
Last year, the college's graduate program placed 51st in the nation in the highly competitive U.S. News rankings, up an amazing 28 spots from the previous year. In October, the college's Northeast Leadership Academy, the top educational leadership preparation program in the country, received a $2 million grant from the U.S. Department of Education.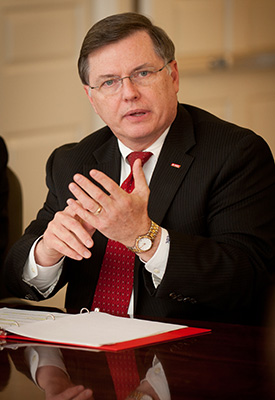 Leffler retires after three decades at NC State, where he oversees some of the university's most complex and demanding functions, including human resources, facilities, Centennial Campus development, environmental health and public safety, campus enterprises, finance and resource management, the treasurer's office, and university business operations.
With Provost Warwick Arden, Leffler led a strategic planning process that engaged stakeholders across campus and set the stage for NC State's emergence as one of the most innovative – and affordable – universities in the nation.
He has helped the university navigate state budget cutbacks while increasing public-private partnerships such as the StateView Hotel project that broke ground on Centennial Campus this week.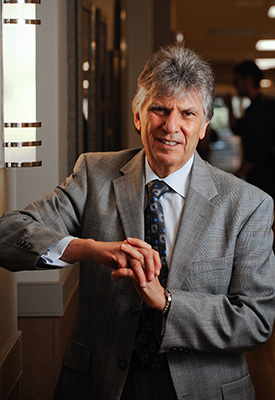 Under his leadership, NC State has embraced sustainable practices across campus, reducing energy usage by 29 percent since 2002. The university received the 2014 Sustainability Award from the APPA in recognition of its sustainable practices, becoming the first public university in North Carolina to receive the award.
Weiss has led Poole College through a decade of extraordinary growth. Under his leadership, the college has increased in national stature, with its online MBA and professional MBA programs now ranked ninth and 20th, respectively. Other milestones include the development of NC State's partnership with SKEMA business school, the $37 million naming gift from Lonnie and Carol Poole, and the recent opening of the Entrepreneurship Clinic in downtown Raleigh.