Faculty and Staff
Chancellor and Susan Woodson Donate $1.15 Million to Launch Employee Dependent's Scholarship Program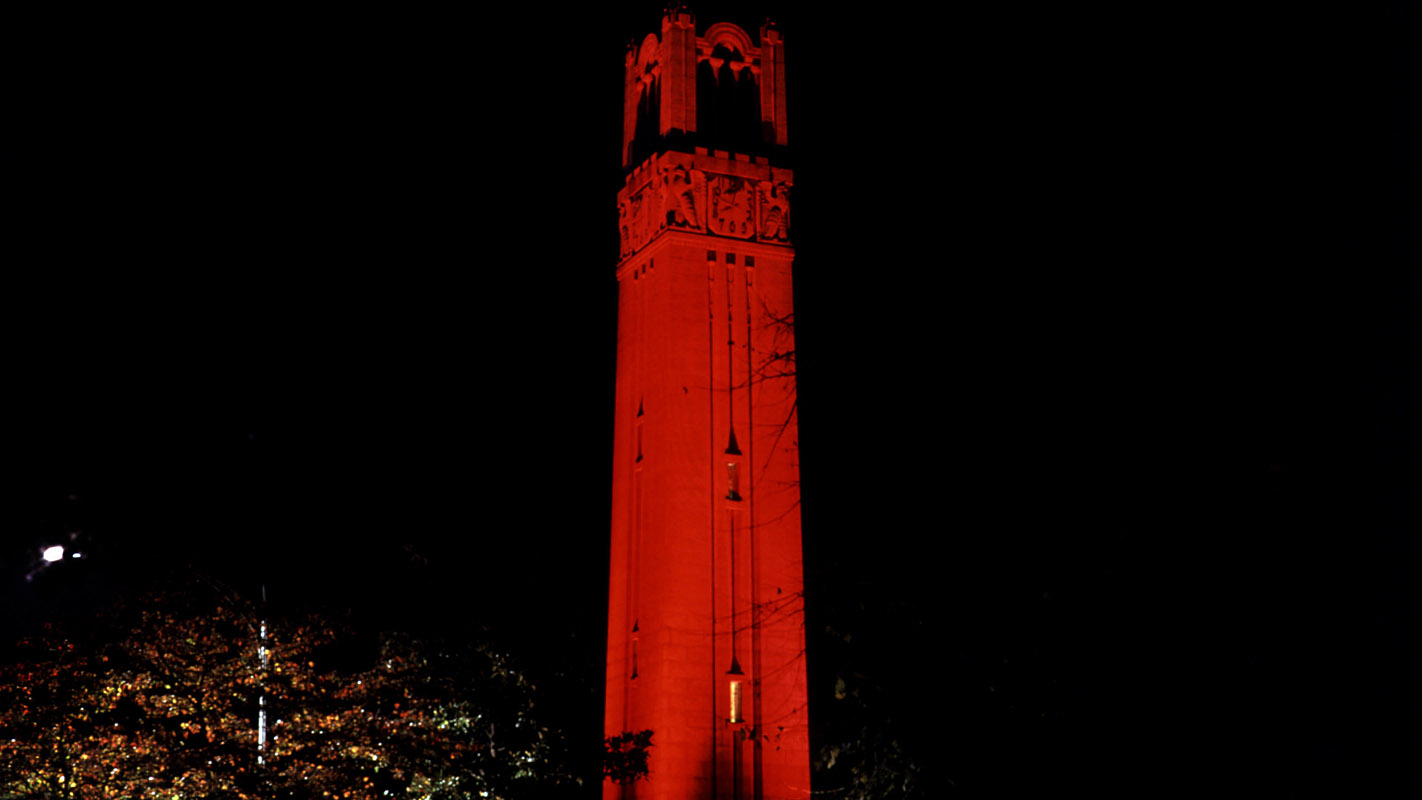 Dependents of NC State University employees soon will be eligible to receive an annual scholarship to the university, thanks to a new fund seeded by a gift from Chancellor Randy Woodson and his wife, Susan.
The Woodsons have made a $1.15 million gift toward the effort. The donation, a combination of cash and deferred gifts to provide immediate and ongoing support, will be combined with other private funds to help launch the NC State Employee Dependent's Tuition Scholarship starting in the 2016 fall semester.
"NC State is experiencing what might be the most successful time in our university's long, proud history and the credit is due to our tremendous faculty and staff," Woodson said. "Susan and I couldn't be more proud to give back to a Wolfpack community that has been so good to us."
Woodson noted the university's high rankings as a best-value university, the most accomplished incoming first-year class in history, high marks for impact on economic development, and record years for research and fundraising as testaments to the hard work of the university's employees.
Scholarships of at least $2,000 per year for a maximum of four years will be available to the dependents of full-time employees upon being admitted to the university as undergraduate students and meeting basic requirements. The value of the award could vary depending on the number of qualified applicants and available funds. Current students in good academic standing will be eligible to receive scholarships for their remaining undergraduate years. Further details are available through the Office of Scholarships and Financial Aid's website under scholarships.
Woodson says he would eventually like to see the scholarship cover even more of NC State's tuition and fees.
"This scholarship program will create new legacies at NC State and benefit our university, our students, and our employees and their families for generations to come," Woodson said. "We hope this is just the beginning. We've been able to pull together enough resources to get the scholarship off the ground for the fall, but we need the ongoing generosity of the NC State community to help us fund it in perpetuity and grow the amount of support."
– 30 –