Athletics
Homecoming, Halloween Coincide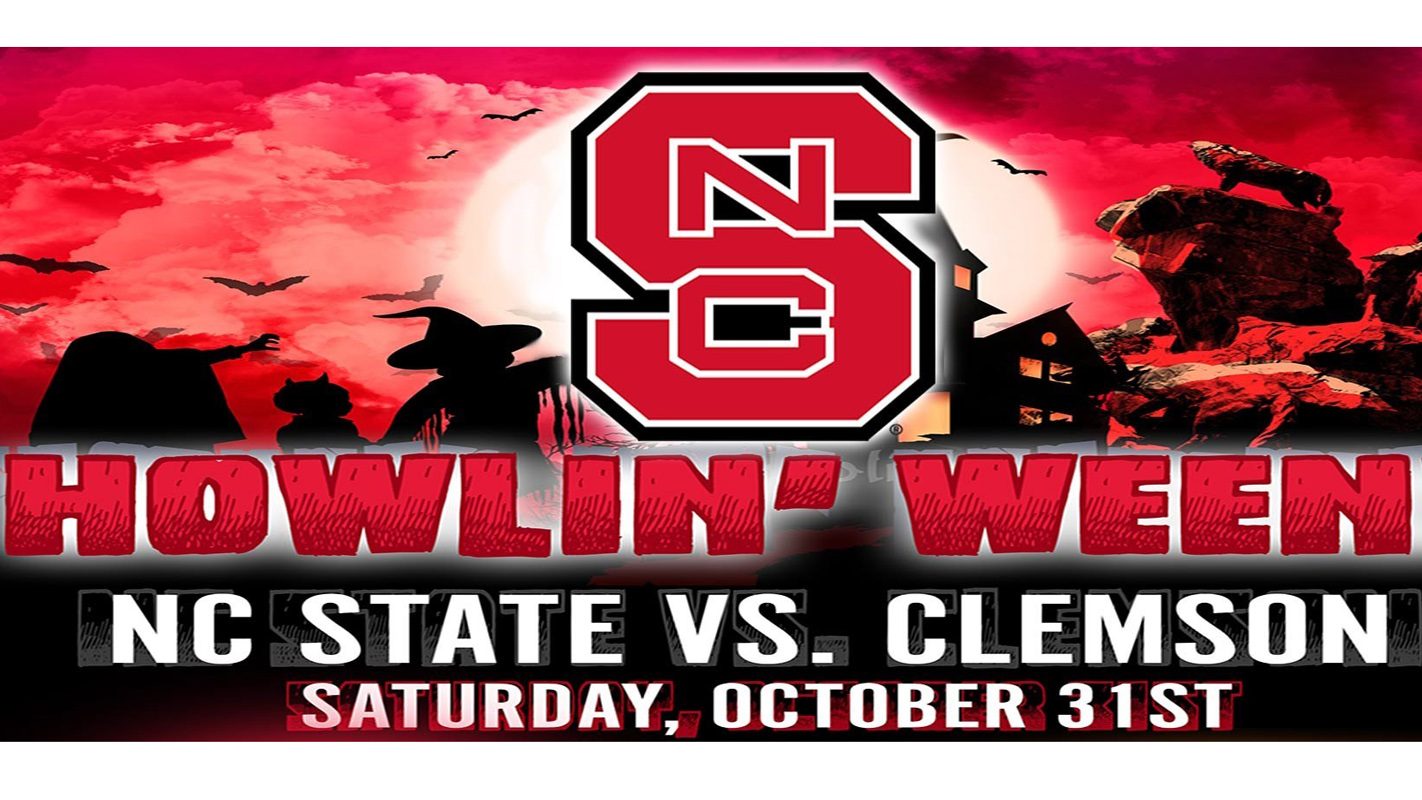 The scariest thing to happen on NC State's campus this weekend might be the congestion and traffic created by the various activities surrounding Friday's Homecoming parade, Saturday's Halloween football game against Clemson and Sunday's City of Oaks Road Race.
It's uncharted territory, since the Wolfpack has never played a Halloween game in 49-year-old Carter-Finley Stadium.
Plus, there are so many events taking place. Homecoming is a week-long endeavor, already well under way, that includes the traditional early evening parade along Hillsborough Street and an inaugural fireworks display at the Court of North Carolina.
Saturday's game is slated to start at 3:30 p.m., but tailgating fans have the opportunity to arrive early and participate in Howlin'Ween activities. At 1 p.m., there will be a costume parade that begins at Gant Plaza in front of the Murphy Center, immediately following the traditional pregame Walk of Champions.
At 1:30 p.m., young fans can head to the adjacent parking lots for trunk-or-treating. (Note: All candy must be store-bought and individually wrapped. Trick-or-treaters will receive a clear plastic bag to collect their Halloween haul.)
Costumes will be allowed in the stadium, as long as you can fit into your seat with no obstructions, but any candy brought in must be in a clear plastic bag. Masks must be removed, and no toy weapons (or real ones) of any kind can be brought into the stadium.
The game against the No. 3 Tigers will also be the 35th annual Textile Bowl, a celebration of the two schools' heritages as leaders in textile education.
Sunday's City of Oaks marathon and half marathon, both of which will start at 7 a.m., will affect some traffic patterns around campus.
Finally, when all the fun has faded, for the second consecutive year, students, staff and faculty can use the pizza box composting boxes on campus to dispose of pumpkins and jack-o-lanterns from Saturday through Nov. 25.
Here is some information, provided by NC State Transportation, about managing the weekend activities.
Friday
Homecoming Parade
As in past years, the parade stages in the Sullivan Parking Lot (behind the tennis courts) and begins at approximately 5:30 p.m. The route travels Sullivan Drive, Dan Allen Drive, Hillsborough Street, Pullen Road, Stinson Drive and Boney Drive. This year's parade will be shorter and will end at Boney Drive, in close proximity to the new, free fireworks event at the Court of North Carolina.
University Police expects the parade to reach Hillsborough Street around 6 p.m. and to end by approximately 7 p.m. You may want to plan your exit from campus prior to these times and avoid the parade route.
Also, if you're carpooling and you normally are picked up along Hillsborough Street, you may want to arrange your pickup at another location, as cars will not be allowed on parade route streets. Wolfline will suspend service during the parade and will resume as soon as streets reopen.
Saturday
Halloween Activities
To ensure campus safety and security, university parking lots and decks adjacent to Hillsborough Street will be staffed and will require an NC State parking permit or campus identification (student/faculty/staff ID) starting at approximately 7:30 p.m.
Wolfprowl, Werewolf, Night Wolf and Centennial Night bus routes will run with normal service. However, please check NC State's transit visualization system (ncsu.transloc.com) for real-time bus locations, as there may be schedule delays due to increased Hillsborough Street vehicle and pedestrian traffic related to Halloween celebrations.
Sunday
City of Oaks Road Race
The marathon and half marathon begin at 7 a.m. If you plan on being on or near campus, please visit  www.cityofoaksmarathon.com/ for the course and affected streets.