Events
Celebrate Native American Heritage Month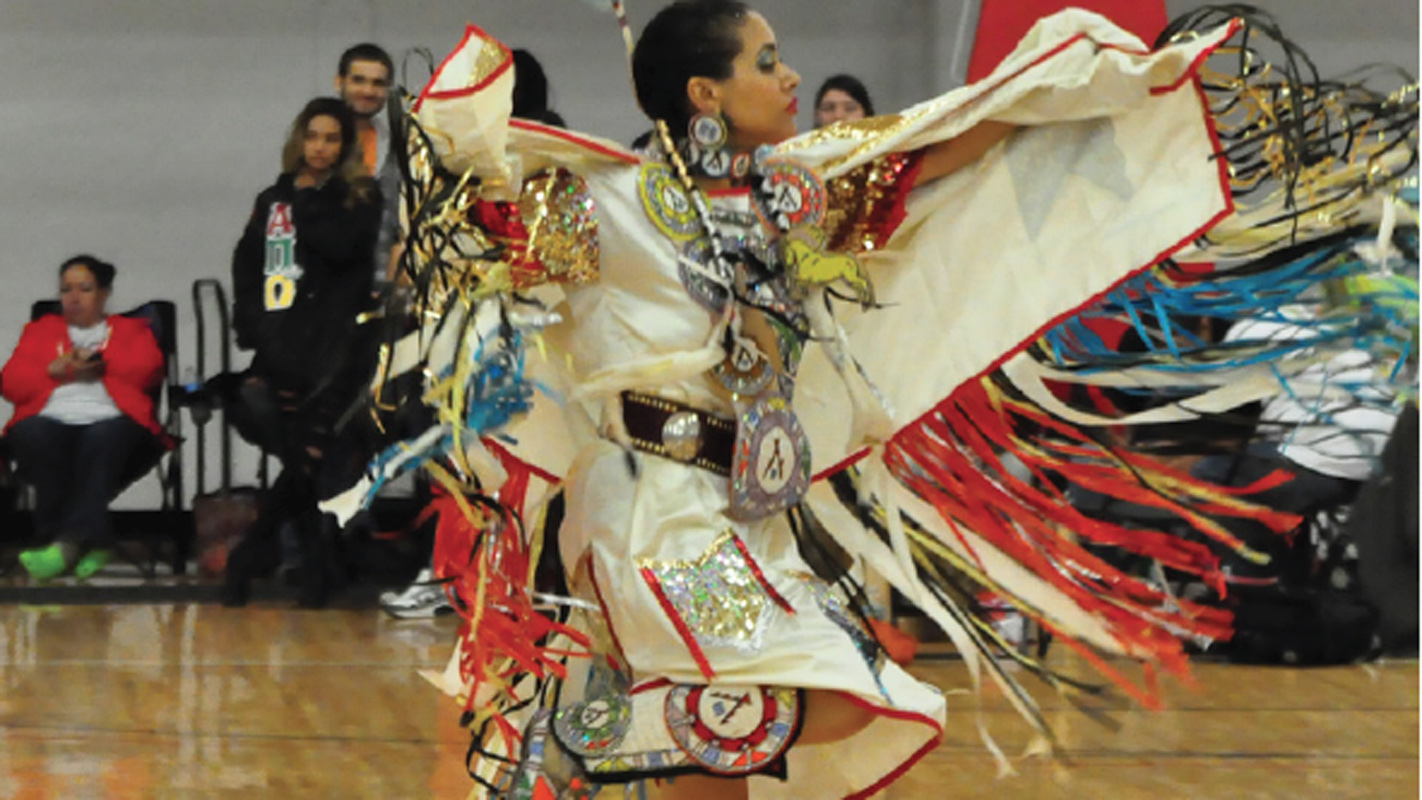 November is Native American Heritage Month, and NC State's Multicultural Student Affairs is sponsoring a variety of events all month long to celebrate and honor indigenous cultures. Native American music, art, dance and cinema will be on display in venues across campus. In addition, hands-on activities will give participants an opportunity to make their own Native clothing and crafts.
Here is a list of Native American Heritage Month events taking place at NC State. A complete rundown of events on campus and in the Raleigh area is available online.
Frybread Sale
Thursday, Nov. 5, noon-2 p.m. — Brickyard
The Native American Student Association will sell frybread — a traditional Native American dish of deep-fried dough topped with honey or powdered sugar — as a fundraiser for their 26th annual Spring Powwow. Cost: $5.
Pulse of the Pack: A Native Drumming Workshop
Thursday, Nov. 5, 6-7:30 p.m. — Talley 4261
Come learn about the history and significance of the drum in Native culture at this interactive event, where you'll learn a traditional Southern-style Native drumming song.
Rock Your Mocs
Monday, Nov. 9, 5:30-8:30 p.m. — Witherspoon 126
The moccasin is a form of traditional Indian footwear worn in both historical and modern times. Celebrate indigenous people and traditions by crafting your own set of moccasins as part of the fifth annual national Rock Your Mocs campaign. Wear your moccasins all week to celebrate Native American culture with us. Co-sponsored by Cisco.
Alpha Pi Omega Native Art Show
Tuesday, Nov. 10, 6-8 p.m. — Talley 4261
Join us in appreciating a collection of art created by some of NC State's Native American students. Awards will be presented to the first-, second- and third-place winners. Native art from the North Carolina Museum of History will also be featured.
Veteran's Day Commemoration
Wednesday, Nov. 11, noon-2 p.m. — Brickyard
Come to the Brickyard to honor and commemorate our Native and non-Native veterans and learn more about their history.
Native American Culture Night
Thursday, Nov. 12, 6-8 p.m. — Talley Coastal Ballroom
Learn more about Native American culture through interactive presentations on Native foods, dance, music and language. Co-sponsored by NC State Student Government.
Bury My Heart at Wounded Knee
Thursday, Nov. 12, 9:45 p.m., and Saturday, Nov. 14, 7 p.m. — Witherspoon Cinema
Witherspoon Cinema will present two showings of Bury My Heart at Wounded Knee, a film depicting the forced assimilation of Native peoples during the mid-1800s. Cost: $3; $2 for NC State students and staff.
Sigma Omicron Epsilon Dreamcatcher Workshop
Monday, Nov. 16, 5:30-8:30 p.m. — Witherspoon 126
All are invited to join the sisters of Sigma Omicron Epsilon for their annual dreamcatcher workshop. Come create your own dreamcatcher and learn about their importance in Native cultures and communities.
Two Spirit Film Viewing and Talking Circle With the GLBT Center
Monday, Nov. 23, 6-8 p.m. — SAS 1216
Join in partnership with NC State's GLBT Center for a viewing of Two Spirit, a film about gender identity and sexuality in Native communities. A talking circle and discussion will follow.