Awards and Honors
Cherokee Language Film Wins Awards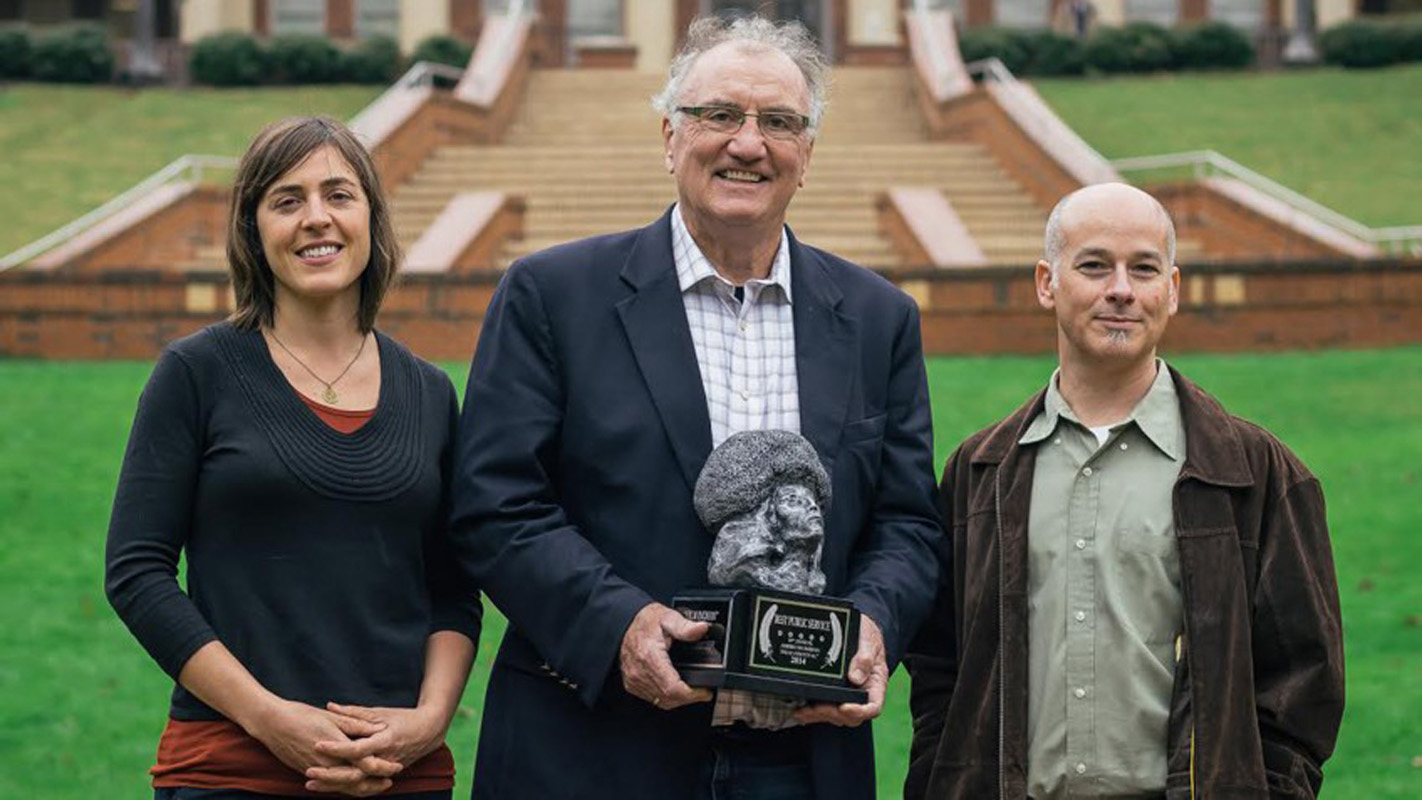 The Cherokee language has been spoken for three millennia in the Appalachian highlands of western North Carolina, but if current trends aren't reversed, Cherokee will soon go extinct. Of the 13,000 members of the Eastern Band of Cherokee Indians, only about 250 people are native Cherokee speakers who grew up speaking Cherokee as their first language in the home — and that number decreases every year as more of them pass away.
The Cherokee tribe is taking steps to preserve their language, but it's an uphill battle. To lend a hand, NC State's North Carolina Language and Life Project produced a film documenting the tribe's efforts and sounding a call to save the language. Since First Language: The Race to Save Cherokee was released in November 2014, the documentary has been selected to screen at film festivals around the country, where it has garnered praise and won the following awards:
Best Public Service Film — American Indian Film Festival
Audience Award — Red Rock Film Festival
Tar Heel Tie-In — Longleaf Film Festival
First Language has also been selected for national distribution by PBS. The network will make the film available to its member stations for broadcast in 2016. In addition, a new American Indian broadband TV channel, Tribal TV, will show the film once the online service launches at the end of 2015.
Walt Wolfram, William C. Friday Distinguished Professor of English at NC State, founded NCLLP in 1992 as the first statewide language research and outreach project in the nation. NCLLP's research — much of which is funded by the National Science Foundation — has focused on topics such as African-American speech, language change in the urban South and American Indian Englishes. Outreach projects have included museum exhibits on Ocracoke Island and in Robeson County, a volunteer-run informational exhibit at the state fair in Raleigh and a number of documentary films, including Mountain Talk, Spanish Voices and now First Language.
NCLLP video producers Danica Cullinan and Neal Hutcheson collaborated with Wolfram to produce First Language. The film is available for purchase online.