Faculty and Staff Giving
Love of Books Inspires Giving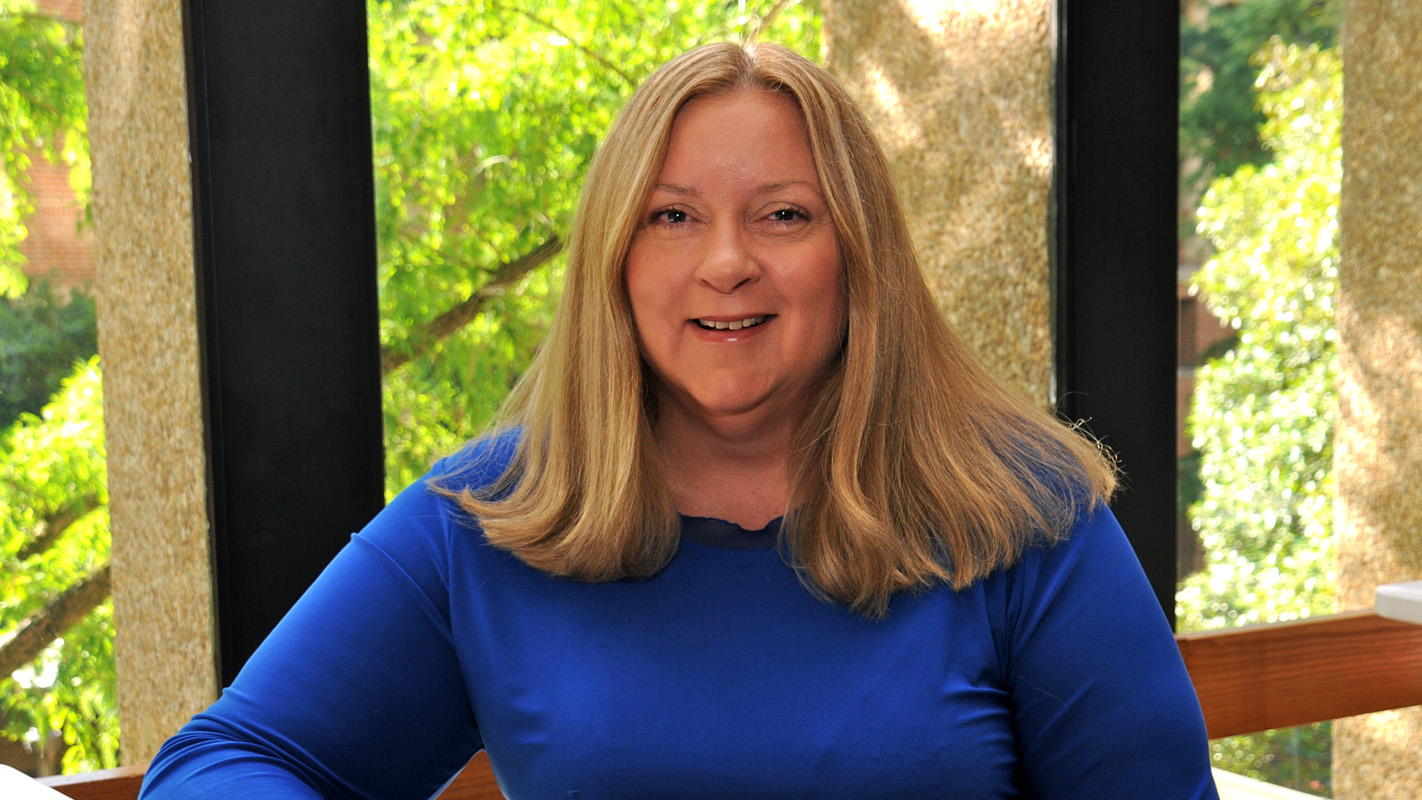 Patty Fields fondly remembers visiting the library with her father as a child and bringing home books by the armful.
"I've always had a love for libraries and a love for knowledge and books," she says.
Reading also kept Fields—a College of Education staff member who has worked at NC State for 13 years—out of trouble.
"There were six kids and two adults in our house, and my dad worked crazy hours," she says. "He worked for the railroad, so sometimes it was days and sometimes it was nights. And he needed his sleep."
Fields and her siblings were encouraged to pursue quiet activities, such as reading, so their father could get much-needed rest.
That love of books combined with a sense of responsibility to help others led Fields to provide financial support via payroll deduction for NC State's James B. Hunt Jr. Library even before the state-of-the-art facility opened to the public in 2013.
"Supporting the libraries reaches out to the community, not just NC State," Fields says. "There are businesses that use the library and there are local people who use the library, so it touches so many people."
Currently assistant to the department head in the Department of Leadership, Policy and Human Development, Fields says she feels a strong sense of community at NC State and appreciates the people she interacts with in her department and across campus. Many NC State employees are heavily invested and want to see the university and its students continue to thrive, Fields noted.
In addition to the Hunt Library, Fields makes payroll deduction gifts to the Kathryn M. Moore International Studies Fund, which honors the College of Education's former dean and supports international research and travel for graduate students.
"Dean Moore was a influential and powerful woman," Fields says. "She had great vision. She paid everything forward and was a great mentor."
Also playing a role in her decision to support the Moore International Studies Fund was the fact that Fields knows many of the graduate students who could benefit, and she is familiar with some of their ideas and career goals.
"It all comes down to investing in people," she says. "Those people you invest in are going to touch other people, and it will continue to move forward"
Fields knows firsthand just how important investing in people can be. When she began her NC State career, Fields — a single mother at the time — had just moved to the area from the Northeast and was a student at Wake Technical Community College. Support from the Woman's Club of Raleigh, and from caring NC State coworkers that she described as "little angels," proved instrumental in Fields' ability to earn her associate degree in arts. She graduated with a 4.0 GPA.
"It was solely because they took the financial worries," Fields says of her supporters.
She strives to pay forward the contributions of the people who made her education possible and hopes others will do the same to perpetuate a cycle of generosity for future generations.
"It doesn't take a lot of money," Fields says. "It just takes getting some people with some common ground together, and coming up and doing something."