The Abstract
Of Space and Sea: Data Challenges and Creative Solutions
Editor's Note: This is a guest post by Katie Mosher, communications director of NC Sea Grant.
Investments in space missions could soon return more benefits in coastal North Carolina.
That's thanks to a new collaboration between North Carolina's Space Grant and Sea Grant programs, both headquartered at NC State University.
"Space is not that far away," notes Susan White, executive director of the Sea Grant program. She cites the regularity of the International Space Station passing overhead, and myriad active satellites.
White and Chris Brown, the Space Grant director, are eagerly awaiting the May 16 application deadline for a new joint fellowship that will focus on nearshore environs and coastal watersheds.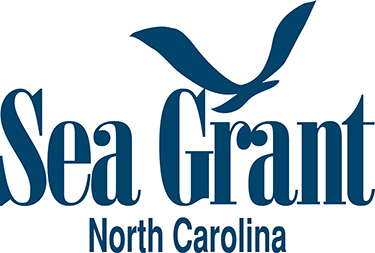 The research will apply relevant measurement instruments and/or remote sensing data from sources such as the National Aeronautics and Space Administration, which funds Space Grant, and the National Oceanic and Atmospheric Administration, which funds Sea Grant.
Those could include, but are not limited to, radiometers, spectroradiometers, satellite sensors, LIDAR, aerial imagery, and other data collected from airplanes, unmanned aerial vehicles, and/or unpiloted submersibles.
"We anticipate the new projects will engage students in interdisciplinary topics that draw upon traditional strengths of the Sea Grant and Space Grant programs," explains Brown, who also is vice president for research for the University of North Carolina system.
He and White anticipate the new collaboration will be a model for other states seeking to expand applied research — and to realize higher returns on federal investments. That partnership prospect isn't far-fetched: NASA hires scientists from varied fields, and NOAA Administrator Kathleen Sullivan is a former astronaut.
In North Carolina, both of these multi-institutional programs have successful records of building partnerships to support student research in real-word issues.
Sea Grant has in-state graduate fellowships with the N.C. Division of Marine Fisheries, the N.C. Coastal Reserve, and the N.C. Coastal Resources Law, Planning and Policy Center, as well as with the Albemarle-Pamlico National Estuary Partnership funded by the U.S. Environmental Protection Agency, and the U.S Geological Survey-funded Water Resources Research Institute of the University of North Carolina.
Space Grant has partnerships with the Kenan Institute for Engineering Technology & Science at NC State University, N.C. Museum of Natural Sciences and industry colleagues, as well as special programs for undergraduates, community college students and educators.
A member of the North Carolina Space Grant Consortium Advisory Board, White says the wheels were turning as she participated in a recent visit by space station astronauts to the Research Triangle region. In a session with entrepreneurs at the N.C. Biotechnology Center, discussion topics included microgravity, biotechnology and biomedical engineering.
Other long-term results could be new technology to improve data gathering. Resource managers also could develop ways to better interpret existing data by ground-truthing satellite images to identify species such as algae, seagrass or shellfish or to follow moving schools of finfish.
Such eyes in the skies — and in the water — are particularly needed in the sounds, where the rivers mix with the sea. "Estuarine waters are notoriously cloudy, mainly from sediment but also from blooms encouraged by high loads of nutrients," says White, who also leads the state's WRRI program.
Jobi Cook, Space Grant assistant director, is especially excited about the new partnership. While a student at NC State, she counted Lundie Spence, who then was Sea Grant's marine education specialist, among her mentors. "This partnership brings me back full circle to work with Sea Grant and coastal topics," Cook says with a smile.
Or make that: full orbit.
##
The new North Carolina Space Grant/Sea Grant fellowship could fund up to two 12-month graduate fellowships for the 2016-2017 academic year. Applicants must be full-time, enrolled graduate students at accredited colleges or universities within North Carolina, and a U. S. citizen.