The Abstract
10 North Carolina Musicians Who Shaped American Music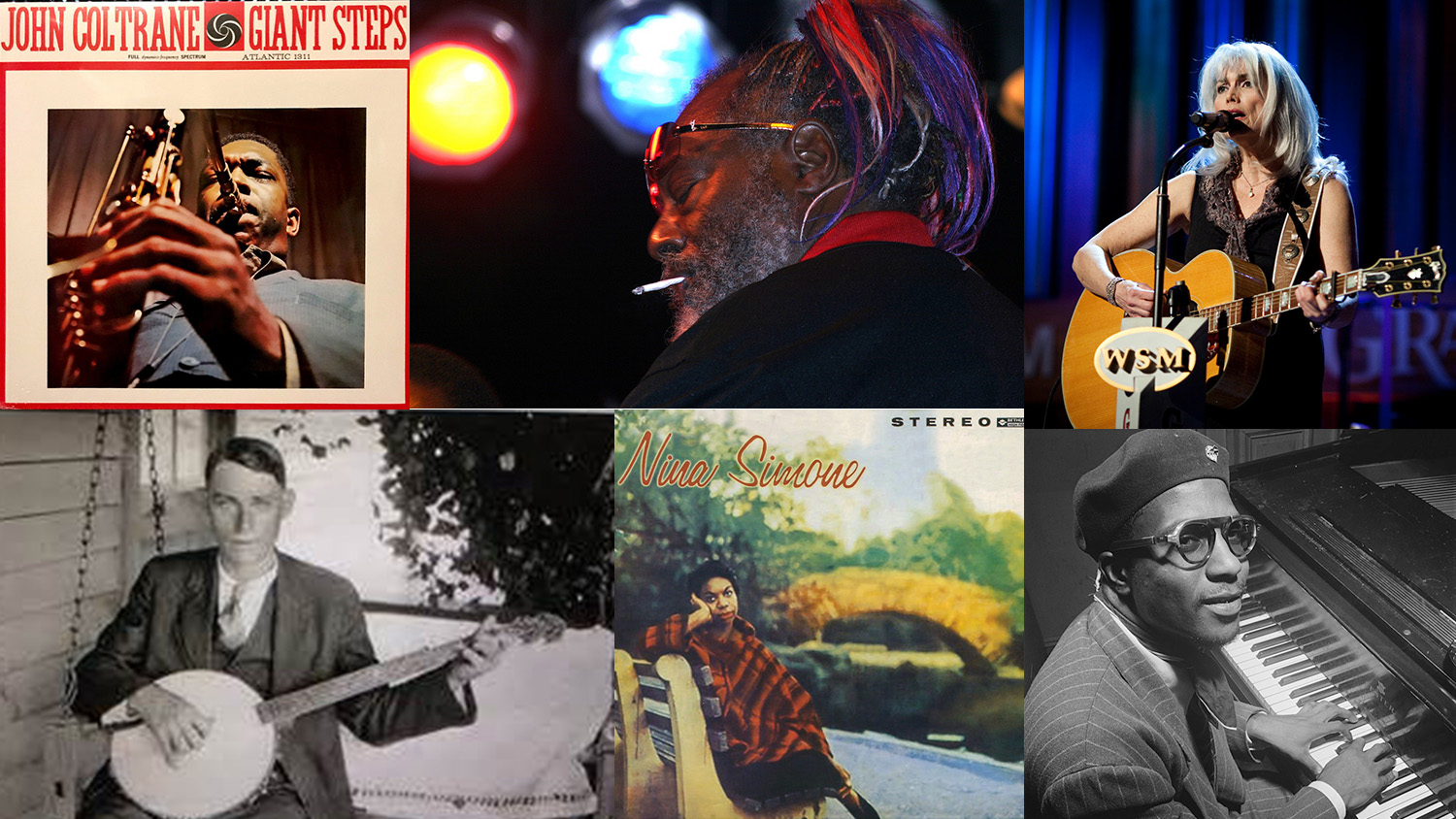 Editor's Note: This is a guest post by Jason Bivins, a professor of religious studies at NC State. In addition to his research on the intersection of religion and politics, Bivins has had a lengthy career as a professional guitarist. His book Spirits Rejoice!: Jazz and American Religion focuses on the intersections of jazz and religion. This post is part of our NC Knowledge List series, which taps into NC State's expertise on all things North Carolina.
True record freaks love making lists. Best concerts ever. Records to put into the space capsule. Most talented musicians who never got popular. But most of these record freaks, if they made a list of most important states for American music, probably wouldn't put North Carolina in their Top 5. They'd be wrong.
Here, in order of birth, are 10 legendary musicians that make a case for the importance of North Cackalacky as a root source for American sound. It reflects my personal taste as well as my sense of historical significance. And it includes not just folks who lived their whole lives here, but also those who simply spent meaningful time in N.C., whether after the strange alchemy of birth and place or at life's twilight.
1. Charlie Poole
Legendary hellraiser and banjo-picker Charlie Poole deserves the nod over fellow Carolinian Earl Scruggs. Without Poole's influence in vocals, instrumental style and old-school country/bluegrass themes (anyone else feeling "White House Blues"?), none of the later stuff would even be possible. Born in Franklinville in 1892, Poole spent much of his short life working in the mills there. He and his Carolina Ramblers dazzled audiences until the leader died as a result of alcohol abuse in 1931.
2. Mary Lou Williams
Mary Lou Elfreda Scruggs was born in Atlanta but lived out her final years in Durham, while teaching music at Duke. One of the first female bandleader/composers in American music, not just jazz, Williams had a fan club, a big band, and a huge reputation as a composer when, in the mid-1950s, she suffered a nervous breakdown. In time, she became Catholic and spent the remaining decades of her life composing devotional music for the Catholic Church. Best known is the suite from which this piece is excerpted, Black Christ of the Andes.
3. Thelonious Sphere Monk
It's far from the most important, or most Monk-ish, performance. But hey, when one of jazz's most important pianists and composers is born in North Carolina and records Burke and Davis' "Carolina Moon" on his seminal Blue Note sides, dial it up. One of many jazz greats born in Rocky Mount, Monk was one of those rare players who created an utterly distinct compositional and improvisational language.
When you hear Monk play, or when you hear others doing "Blue Monk" or "Crepuscule with Nellie" or "Pannonica," it's as immediately recognizable as anything in music.
4. Max Roach
Who would ever guess that one of the three most important drummers in jazz history, Max Roach, would come out of tiny Newland, out near the Cherokee State Forest? Roach's outrageous swing helped define the bebop era, the cool dude in the shades for whom Charlie Parker himself wrote "Max is Making Wax."
But by the 1950s, Roach was a champion of musical self-determination, outspoken politics and reclaiming African history through music. This piece, "Garvey's Ghost," was written for early Pan-Africanist leader Marcus Garvey. And as a bonus, you get to listen to Roach's partner at the time, the astounding vocalist Abbey Lincoln.
5. John Coltrane
Saint John Will-I-Am Coltrane. Hamlet, N.C. 1926. Died too soon in 1967, but not before he'd changed just about everything. This live version of "Afro Blue" is the first Coltrane I ever heard, from a heavy Birdland date in 1963, where his classic quartet was still processing the bombing of a Birmingham, Alabama, church. Prepare for liftoff.
6. Nina Simone
There can be no other musical choice to represent Tryon-born Nina Simone, who tells her audience here "I mean every word of it" after introducing "Mississippi Goddam." Look at the pictures accompanying this video. Know that so much of the Civil Rights Movement moved through North Carolina, from the Woolworth's lunch counter in Greensboro to the founding of the Student Non-Violent Coordinating Committee at Shaw University in Raleigh. In her inimitable way, Simone channels it all.
7. George Clinton
Behold, the Mothership landing! This concert footage is actually a mashup of "Do That Stuff" and "Dr. Funkenstein," where Kannapolis-born George Clinton (aka Starchild, the Head Maggot Overlord) is doing it as well as he ever did it. And the "it" is everything that is funky. "Hit me in the proton!"
I'm not sure there's ever been a hipper, funkier, more OUT band than Parliafunkadelicment. Crossover commercial Afro-Futurism of the highest order.
8. Maceo Parker
You may know the song "Soul Power" from alto saxophonist Maceo Parker's longtime boss, James Brown, the Godfather of Soul. But this 1974 performance with the Macks is one of the deepest funk cuts from a funky decade. Kinston-born Parker had a long career under his own name. If you like funk, thank Maceo. If you like gritty horn, thank Maceo. If you like hip-hop, thank Maceo, too.
9. Emmylou Harris
Harris was born in Alabama but spent much of her childhood in Cherry Point, N.C, and also attended UNC-Greensboro for a year. Whether on her own, recording with Gram Parsons or Willie Nelson, or singing "The Sweetest Gift" with this sublime trio, Emmylou's sweetly quavering voice always stands out. This trio recorded some of the greatest American music I've ever heard. Plus, dig Dolly with the headscarf on her own TV show.
10. Corrosion of Conformity
Let's close out the list with Raleigh's own COC. Known for heavy music and politics, COC was one of the first bands to straddle the line between hardcore and metal. This is the classic early lineup performing "Intervention" from 1985's Animosity (warning: the language is not for kids). Woody Weatherman, Mike Dean and Reed Mullin held it down in Raleigh, and the band still performs regularly (with and without Pepper Keenan). Over the last decade, Southern metal has gotten a lot more attention nationally. But it's hard to imagine Southern doom, sludge or death metal without the first shots fired by COC.