NC State Steps Up to Help Students in Need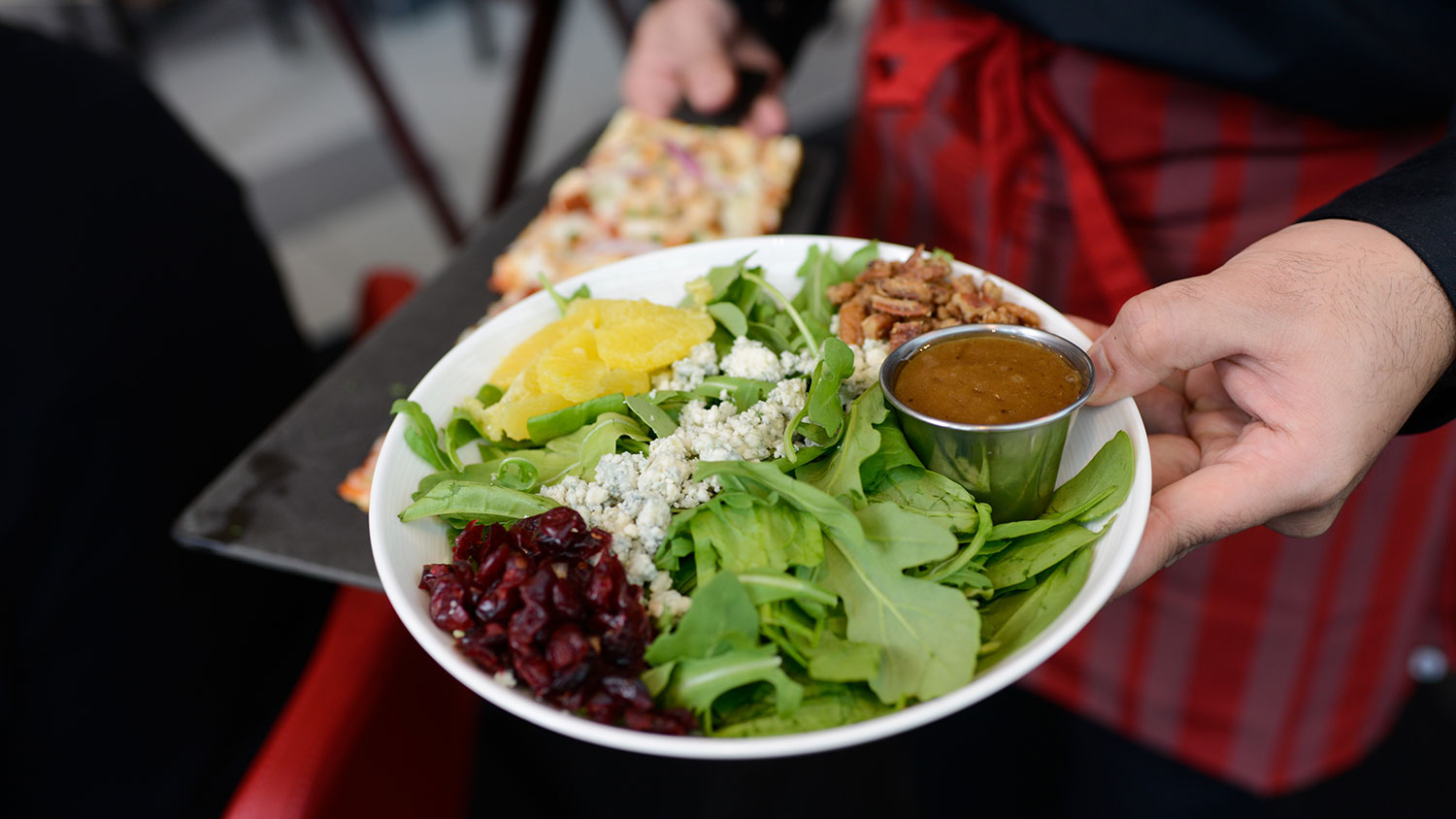 In late December 2018, when the federal government shutdown began, NC State student Mauricio Carrillo said he didn't realize he might be impacted. Carrillo, a senior, was home for winter break with his family, and wasn't strictly budgeting his federal Supplemental Nutrition Assistance Program benefits like he does when he's at school.
"My mom first brought it to my attention," he said. "I received my installment like normal on Dec. 13, but there was a lot of uncertainty around whether it would be distributed again in mid-January when I was back in school. I saved as best I could and tried to plan ahead."
SNAP benefits for January and February were distributed, and the government eventually reopened in late January. But SNAP beneficiaries like Carillo have to plan for an additional few weeks before the next installment is distributed in March.
"There are two extra weeks that I have to stretch my February benefits over until March," Carrillo said. "It wasn't long after I got this news that I heard the university was offering assistance through the Pack Meal Share program. I applied and qualified to receive meals to help tide me over until I get my next installment."
Last fall, Student Government worked with NC State Dining to establish the Pack Meal Share program for students facing short-term food insecurity. Students can donate guest meals from their meal plans to help those who find themselves temporarily without food options. NC State Dining also contributed a pool of meals to the program.
"The biggest concern for students using SNAP was how the payments were timed — when you depend on this money each month to feed yourself, any change is a big change," said Sarah Wright, NC State TRiO academic coach. "The university community responded so quickly and compassionately to students in need in this case. We should all feel confident in that."
Wright said there are other campus resources like the Feed the Pack Food Pantry available to help students fill gaps. Students can apply for assistance through Pack Essentials.
How You Can Help
All funds contributed to Pack Essentials go directly to help students experiencing food and housing insecurity. Learn more about donating.
The Feed the Pack Food Pantry is also operating with extended hours to support those in the campus community who have been impacted by the recent shutdown. View a list of the pantry's most needed items.