News Site Helps Faculty Reach Broad Audience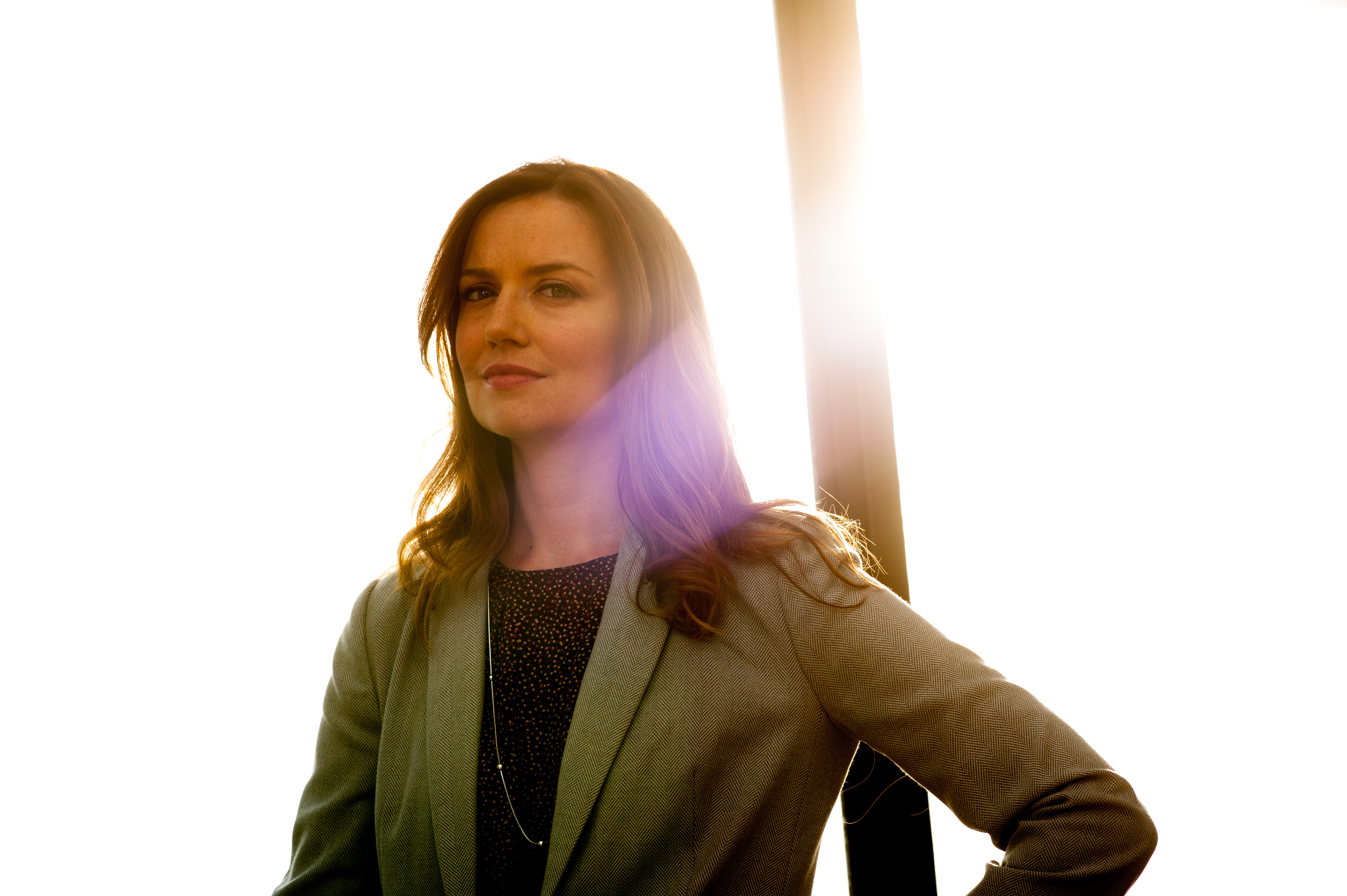 Sarah Desmarais, associate professor of psychology at NC State and director of the university's Center for Family and Community Engagement, is trying to help citizens and governments understand the relationship between mental illness and violence — a topic that surges to the fore every time a mass shooting occurs.
"I do science because I want to make sure that policies and practices reflect what we actually know about mental illness and violence, instead of what we think we know," Desmarais says. "Public opinion can influence those policies, so I like to try to influence public opinion."
One of the most effective tools Desmarais has used to present her work to the public is The Conversation, an online news site that publishes articles written by academics on topics of public interest. The Conversation is a nonprofit organization that publishes all its articles under a Creative Commons license, allowing other publications and organizations — such as the Washington Post, Newsweek and the Associated Press — to republish Conversation articles, which vastly increases their reach.
Exploring Links Between Mental Illness and Violence
Desmarais earned a B.A. in psychology from the University of Guelph in Ontario, and she earned her Ph.D. in forensic psychology and law from Simon Fraser University in Vancouver, British Columbia. After a stint on faculty at the University of South Florida, she came to NC State in 2012.
"Ever since grad school, my work is all about identifying factors in people or in the environment that lead to public safety risks," she says. "Any time there's some sort of violent event that harms a lot of people, such as a mass shooting or terrorism, the conclusion among the public is often that the violent person must be 'crazy' — that is, they must have some kind of mental illness." Desmarais does research to find out whether that's actually true, and if so, how the relationship between mental illness and violence works.
In 2012 Desmarais started working with colleagues from RTI International on a study funded by the National Institute of Mental Health to examine the correlation between serious mental illness (defined as schizophrenia, bipolar disorder and major depressive disorder) and being either a perpetrator or a victim of violence.
"The narrative has always been — both among the public and in the research literature — that mental illness leads to committing violence," she says. "But a handful of studies have shown that mentally ill people have very high rates of being a victim of violence. That relationship is understudied, so our study aimed to fill that gap in knowledge. We also looked at the impact that treatment would have on both committing and being subjected to violence among this population."
The six-year study, which examined 4,500 people who had been diagnosed with a major mental illness, found that people in the study population were much more likely to be the victims of violence than to be violent themselves.
"We also learned that people with mental illness, like the rest of us, engage in violence for all sorts of reasons, not just because of symptoms of their mental illness," Desmarais says. "Because of that heterogeneity in reasons for engaging in violence, mental health treatment will reduce some of the violence in this population, but not all of it."
Desmarais and her colleagues also found that mentally ill people who do commit violent acts are much more likely to do so at home than in any public place. Thus, most violence committed by the mentally ill does not subject the general public to random threats of mass violence.
"Our findings fit well with other literature showing that violent acts committed by mentally ill people only account for 3 to 5 percent of all violence in the United States," Desmarais says. "Most people don't know that, so one good thing about writing this article is that it gave me the chance to communicate that fact to a broad audience."
Response to Tragedy
Desmarais learned of the opportunity to write for the The Conversation from Matt Shipman, research communications lead for University Communications and Marketing at NC State. Shipman is part of a team of media relations specialists who identify opportunities to promote faculty research in mainstream media outlets. In March 2018, one month after 19-year-old Nikolas Cruz was charged with 17 counts of murder in the Parkland school shooting, The Conversation began soliciting articles from academics with expertise in violence and mental health. Shipman saw the solitication from The Conversation and forwarded it to Desmarais.
Once Desmarais satisfied herself that The Conversation would be an appropriate outlet for an article, she wrote it and submitted it to the site's editors, who walked her through a brief process of clarifications and minor revisions.
"One thing The Conversation did that most other places don't do is that they asked me for links to sources that support my article's claims," Desmarais says. "For instance, my article talks about the legal requirements for involuntarily committing people to mental health treatment, and the editor asked me to link to the place where that law is published. I liked that."
The revision process only took a few days, and then Desmarais' article went live on The Conversation site, where it was read by more 23,000 unique viewers. In addition, 29 other news outlets picked up the article and republished it, including Salon, The Raw Story, the San Francisco Chronicle and the Raleigh News & Observer.
Desmarais' professional organization, the American Psychological Association, also discovered the article and promoted it heavily through their social media channels.
"The article's claims are consistent with the APA's position on the relationship between mental illness and violence, so they shared it widely and identified me, the author, as an APA member whose work supported their position," she says.
Desmarais says she's definitely glad she wrote the article for The Conversation, and she recommends that other faculty consider doing the same in their own fields.
"The thing I'm always interested in for my work is to create a conversation about it, and that clearly happened as a result of this article," she says. "Both lay people and psychologists who read the article contacted me personally and shared their experiences and their feelings about the topic one way or the other. That gave me an opportunity to share with them what the science looks like and how their experience might fit with the research evidence."
Seeing the Value in Outreach and Engagement
"Some faculty may not necessarily see the value in this because it's not a peer-reviewed publication," she says, "but I have found that it's still highly valued by my college and the university. This is a land-grant institution, and I feel like leadership here is really supportive of these sorts of outreach and engagement efforts. They really value it. That's part of why I work at NC State versus somewhere up the street."
If you're a faculty member who's interested in writing for The Conversation, you can pitch an article idea online. You can also learn more at a campus information session on Thursday, March 7, presented by Bruce Wilson, The Conversation's executive director and co-CEO. Wilson will give presentations about The Conversation several times throughout the day at various locations around campus. No registration or RSVP is required. Faculty, staff, postdocs and graduate students are invited to attend the session that's most convenient for them.
Information Sessions: Writing for The Conversation
Thursday, March 7
9:45 – 10:30 a.m. — Daniels Hall, Room 371
11 – 11:45 a.m. — Friday Institute, BB&T Room
1:15 – 2 p.m. — College of Veterinary Medicine, Terry Center business conference room, TC-2530
2:30 – 3:30 p.m. — Jordan Hall, Room 1214
4:15 – 5 p.m. — Wilson College of Textiles, Room 4404