Campus Life
Technician at 100
A century after its founding, NC State's oldest student newspaper is still going strong, providing valuable experiences for students and innovating for a new era.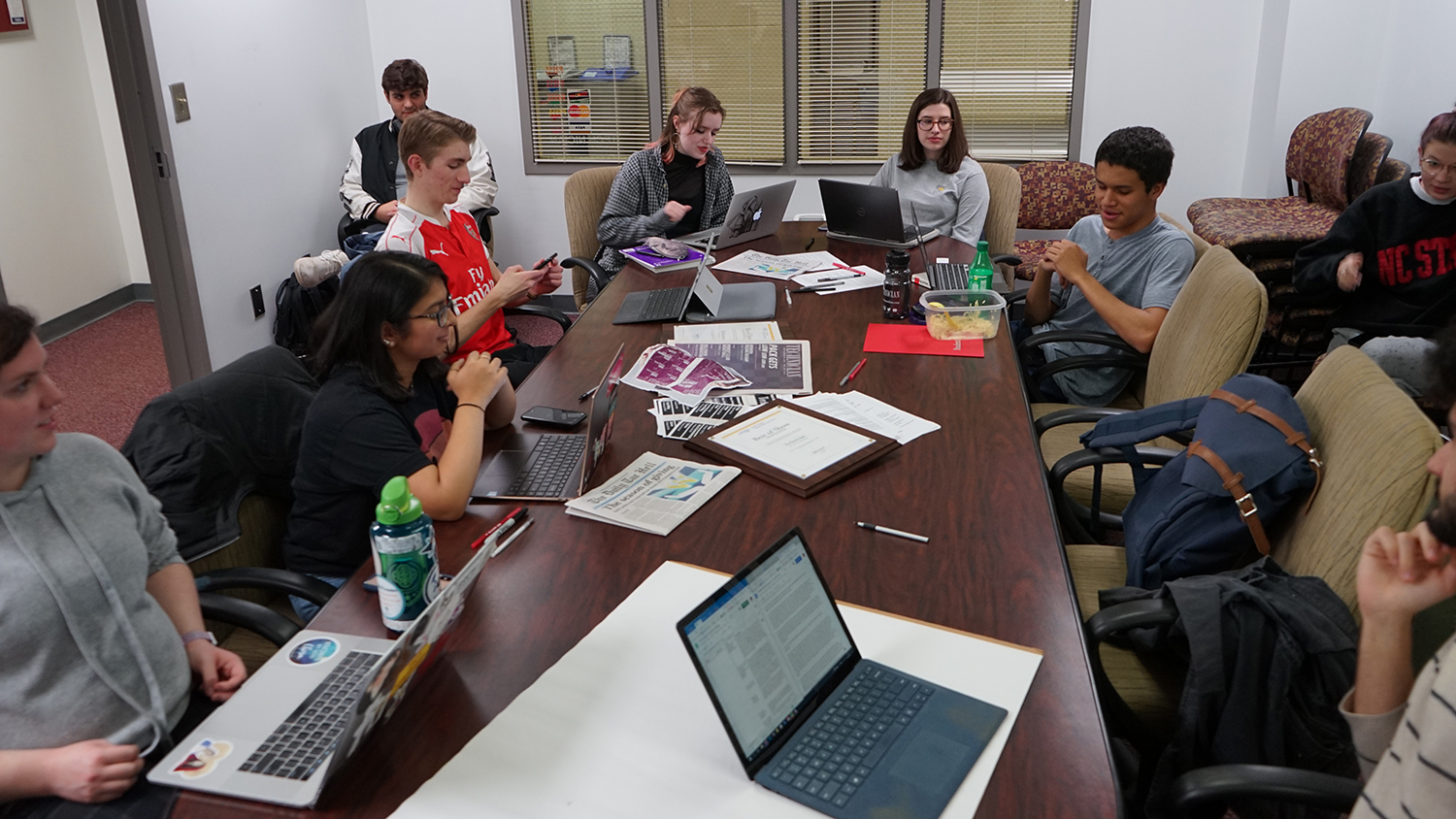 In an office suite on the third floor of Witherspoon Student Center on most weeknights, you'll find diverse students from all over campus — computer science majors and communications majors, upperclassmen and first-years, wordsmiths and video whizzes — working together for a common cause.
The students make up the staff of Technician, the university's weekly newspaper and one of NC State Student Media's six campus media outlets.
On Feb. 1, 2020, Technician turned a century old. To mark the milestone, the staff released a 100-page commemorative issue on newsstands around campus. And alumni from over the decades gathered for a weekend celebration of the publication, and of the people who have chronicled news, opinions, sports and daily life in and around NC State over the last 100 years.
Spending hundreds of hours compiling the special edition while also working on their current content helped today's staff understand this rich history and their place in it. "By showing what's going on on campus right now, we're writing history every single week," says Rachael Davis, Technician's managing editor.
Learning the Ropes
At a university with no journalism school, a campus newspaper staff can look different than one might expect. Some students who work for Technician have backgrounds in high school journalism or experience in focus areas like writing, video or photography, but the publication welcomes anyone. There's no application process to join the staff.
"We're always happy to take students who have an interest but are at square one in terms of getting started," says Ellen Meder, the publication's editorial adviser and a member of NC State's Student Media staff.
"Everything students need to learn a new skill, we provide," says Dan Gilliam, the paper's editor-in-chief.
All students start on staff in a correspondency period, working on a volunteer basis while they complete a set number of assignments, which they review with their section editors. They also attend relevant trainings, most of which Meder leads. Every student completes a Reporting in Diverse Communities training, as well as sessions geared specifically toward their focus area.
Once they've completed that period, they join the paid staff, which currently includes 21 editors and around 100 at-large staff. Editors encourage staffers to take regular assignments, but ultimately the workload is flexible.
"We have a lot of students who come here because their curriculum doesn't have space for them to learn a new skill, or they don't have the time in their schedule academically to go outside their college," Meder says. "With us, they get an opportunity to learn to write, learn design, learn photography, even if they're studying something else all day long."
The flexibility and training Technician offers help it attract students from majors all over the university, which in turn enhances the newspaper's reporting.
"We want people to bring different perspectives and write about things that they're interested in, or the coverage won't be as good as it could be," Gilliam says.
Students Take the Lead
One perspective you won't find in the Technician office is a staff or faculty member ready to approve or censor content.
Though Meder is the publication's editorial adviser, she ultimately does not get a say in anything they publish. "It's completely up to the students to decide what's most important for their fellow students to know," Meder says. "The fact that they're totally editorially independent makes their work a very important service for their fellow students and a very important check for the university."
Because they run the show, staffers get to be front and center for big events on campus and beyond. "I've gotten to get up close and personal with some of the best players and most important people to have gone through NC State, which a lot of the time are once-in-a-lifetime opportunities," says Emma Sheppard, the publication's photo editor.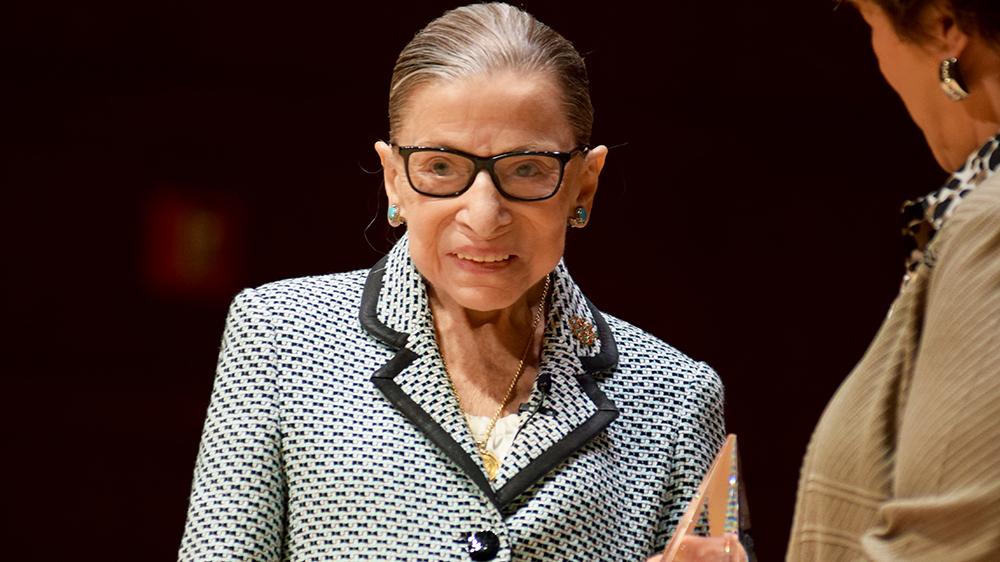 They also attend student government meetings and talk to university leadership. "I've enjoyed getting to talk to people around campus and learn details about what goes on behind the scenes at the university — how decisions are made, how power is generated," Gilliam says.
The Times Are Changing
Alumni may be used to thinking of Technician as a newspaper they picked up each day from newsstands around campus. But following the trends of journalism at large, the last several years have seen the publication reduce its print frequency to once per week and emphasize its digital presence.
Though the physical newspaper appears around campus only on Thursdays during the academic year, the Technician website and social media outlets are updated with new content throughout the week. "We think of ourselves as a web-first publication," Davis says.
Gilliam says that the transition to digital has given the staff more freedom to publish news as soon as it happens, instead of waiting for the next newspaper. This shift has also led to new roles and skills that weren't historically found on the Technician staff, including adding editors and staffers focused on social media, analytics and video.
"Video is a huge growth area for us because a lot of people are interested in learning those skills," Gilliam says.
Video Editor Jaylan Harrington manages a staff of about 20 videographers. "The most important part of my job is ensuring we can take in anyone no matter the experience level and give them the know-how to become a videographer," he says.
The publication's robust YouTube channel covers a wide variety of topics, including sports, campus clubs, events, student opinions, and campus and local news. A popular recent video featured interviews with the 2019 Raleigh mayoral candidates.
"That video really took off right before the election, and I'm happy people found it to be a good resource," Harrington says. "We search for events to cover that are well-served being seen and heard by the student body, rather than just read. We try to hit a variety of content, always centered around the things students at NC State will care about."
Though some of their focuses and production processes have changed with the advent of digital, other traditional elements of the student newspaper experience remain the same. Staffers come together in the Technician offices for four production nights per week, working collaboratively on their articles for print or web.
"Every night we come in to publish is chaotic and hectic, but it's really fun," says Boz Kaloyanov, news editor.
A Foundation for the Future
As they learn the journalism trade, some students have found direct links between their work at Technician and their majors and future careers.
"Working for the design section at Technician has taught me a lot about focusing on the end user," says Design Editor Rafael Zingle, a computer science major. "Thinking about how a design will affect readers has helped me design computer programs with the client in mind."
Technician's a very valuable piece of my life.
"Technician's a very valuable piece of my life," says Harrington, a communication major. "The things that I've learned in, for example, Interpersonal Communication, I get to put into use in interviews and the way I interact with my section staff. It makes my education useful in a real-world scenario."
According to Meder, some Technician alumni have gone on to successful careers in journalism for local and national outlets including WRAL, The News & Observer, the Associated Press and Spectrum News. But many alumni apply the broader lessons and skills they learn through their work to completely different career fields — one former photographer even became an astronaut.
"Working for Technician has taught me how to ask hard questions and how to communicate with people," says Davis, a political science major.
"The leadership experience I've gotten here will follow me no matter what career I go into," says Gilliam, a communication major. "Even if I don't have a job where I'm producing videos or writing or editing, those skills are marketable, and I can apply them to what I'm doing."
"Being good at writing software is only half of what I will have to do in my career," says Kaloyanov, a computer science major. "To succeed, you have to be able to communicate to other people what you're doing, and Technician has helped me with that."
A Place of Their Own
Technician also helps many students find their place in the NC State community. Many staffers joined when they were new to campus and found not only an activity they enjoy but also good friends and roommates.
"Technician has become my home away from home and has made my transition into college so easy," Sheppard says.
"I don't know what college would look like for me if I had not found Technician," Gilliam agrees. "It and the people I have met through it have defined my college experience."
"It's more than just a club or an on-campus job," Kaloyanov says. "It's a group of people who are really dedicated to something interesting and unique that you don't see anywhere else."