Professional Development Available at No Cost Through LinkedIn Learning
NC State faculty and staff have free access to a vast online library of instructional videos and practice files covering a broad array of business, creative and technology topics.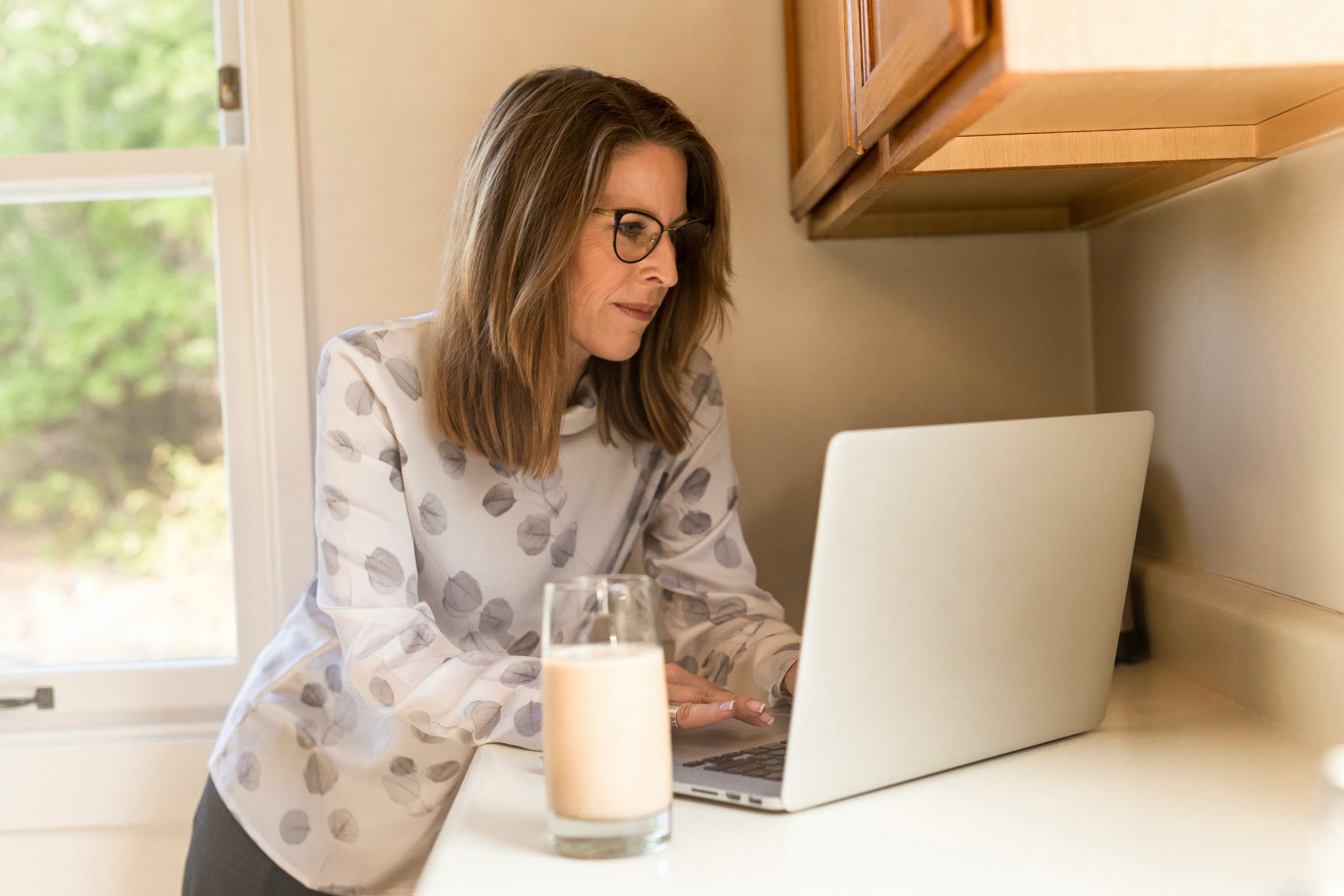 When Chancellor Woodson announced on March 17 that most NC State employees would begin working from home to slow the spread of the novel coronavirus, the proclamation signaled the start of a new weekday routine for thousands of Wolfpack faculty and staff. Freed of a daily commute, many have discovered greater flexibility in their schedules. One NC State librarian advises using that flexibility to acquire new professional skills through free access to LinkedIn Learning, a professional development resource managed by NC State University Libraries.
"If you're trying to learn a new skill — and on LinkedIn Learning it could be almost anything, from learning new software to becoming a better manager — this resource gives you the chance to really dive into it and become a more competent practitioner," says Jason Evans Groth, digital media librarian with the Libraries.
LinkedIn Learning is a vast online library of instructional videos, together with practice files you can download to work on at home. The platform's content is divided into three main categories: business, which covers topics such as career development and entrepreneurship; creative, with instruction on topics including web design and graphic design; and technology, covering areas such as cloud computing and database management.
If you have a specific goal in mind — such as learning a certain skill, like video editing, or learning how to use a piece of software, like Adobe InDesign — you can use the platform's search function to find the instructional content you're looking for.
Alternatively, LinkedIn Learning also offers "learning paths": pre-existing playlists of courses named after a goal, such as "Become a Photographer" or "Become a Manager." Each learning path provides a sequence of courses that lead you from a beginner's level up through increasing levels of skill until you complete the path.
If this sounds a lot like instructional platform Lynda.com, that's because LinkedIn — the social-networking platform focused on professions and careers — bought Lynda.com and folded that content into the LinkedIn Learning brand. However, you don't have to have a LinkedIn account to use the service. Anyone with a Unity ID can use LinkedIn Learning at no charge, thanks to a partnership among the Libraries, the Provost's Office and University Human Resources.
"Lynda.com was a really trusted educational resource for a long time because they did it so well, and LinkedIn Learning has continued in the same vein," Evans Groth says. "They hire expert practitioners to teach their courses, they record the videos professionally and they break their courses down into digestible chunks, so you don't feel like you have to tackle some huge bundle of educational content all at once. It's all very user-friendly, and in terms of quality, it's excellent."
To access LinkedIn Learning, go to linkedin.com/learning and click the "Sign In" button at the top right. Sign in using your NC State email address, and when prompted, click "Single Sign-On." Then complete the login procedure through NC State's Shibboleth Login Service.
The first time you access the platform, it will ask you questions about your learning preferences, and Evans Groth says you can put as much or as little thought into those answers as you want.
"The system is just asking you for your preferences so it can provide content suggestions," he says. "You can change your preferences at any time, and you can always choose whatever content you want."
The same goes for connecting your LinkedIn account (if you have one) to LinkedIn Learning, which the system will ask you about; do it if you want to, but feel free not to because you can always do it later.
Once you're in the system, what's the best way to get started? "I tell people to go straight for the search bar," Evans Groth says. "That's what I do. For instance, if I want to learn about podcasting, I go to the search bar, type in 'podcasting' and press 'enter.' It'll give me a list of results I can sort by best match, newest content, how many times it's been watched, et cetera. If I choose 'best match,' I get a video titled 'How to Podcast,' and I see the whole video laid out in chapters."
One of Evans Groth's favorite features of LinkedIn Learning is that every video is accompanied by a transcript of the audio.
"If I already have some idea of what's involved with podcasting or any other topic, but I need a specific piece of information about it, the transcripts on LinkedIn Learning are the perfect way to find it," he says. "I can pull up a video, scan through the transcript and go right to the place in the video that gives me the information I need."
Evans Groth notes that once we're all able to return to campus, the Libraries can facilitate your learning even further by loaning you the equipment used in some of the courses.
"For instance, if you're taking a LinkedIn Learning course in photography, you can borrow a DSLR camera from the library to practice with," he says. "Whether at home or on campus, the Libraries can be your collaborative partner in developing your skills."