Faculty and Staff
National Academy of Engineering Recognizes Ligler With Leadership Award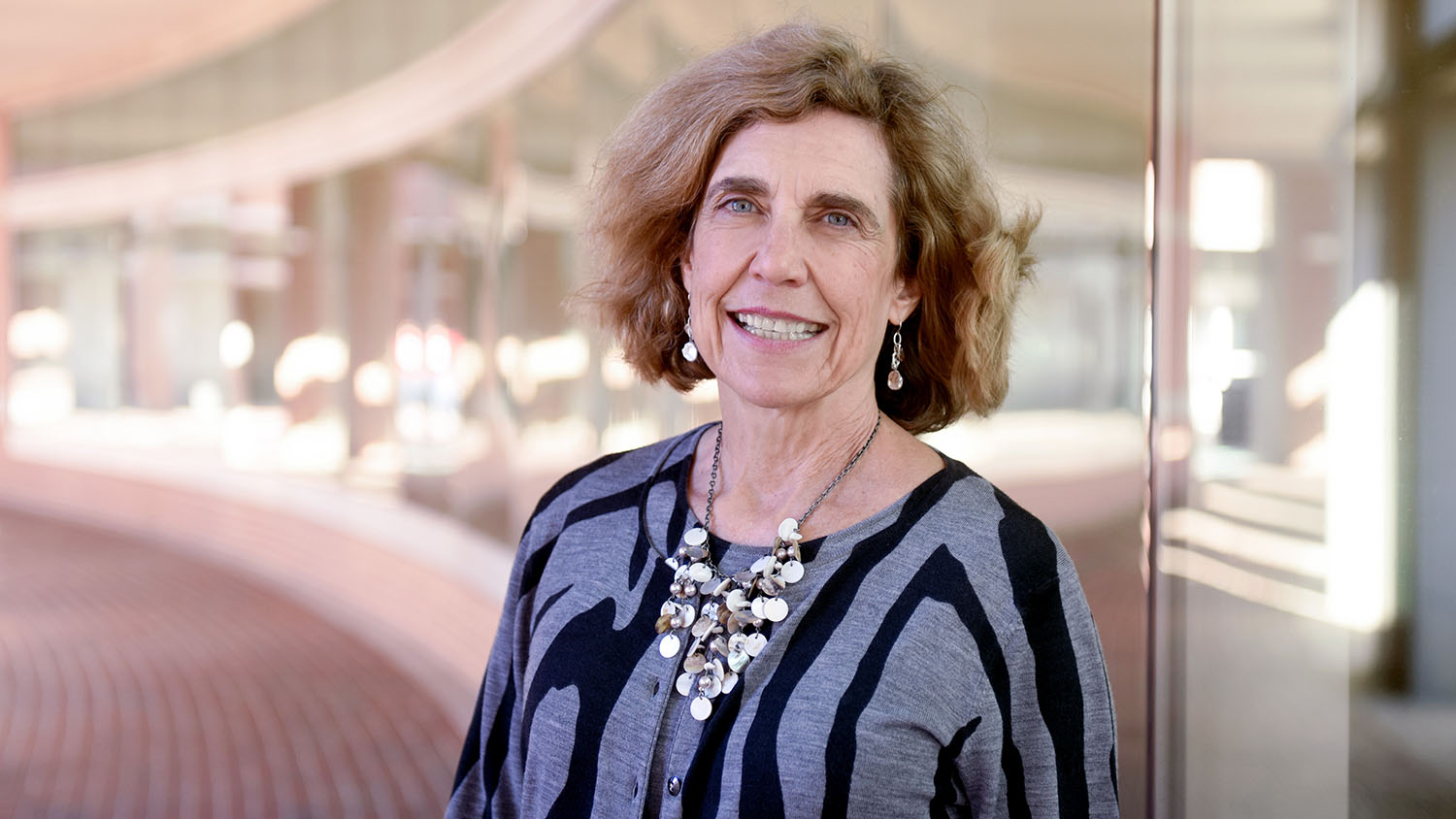 Frances S. Ligler, Ross Lampe Distinguished Professor in the UNC/NC State Joint Department of Biomedical Engineering, has been recognized by the National Academy of Engineering (NAE) with its Simon Ramo Founders Award.
Ligler, a member of NAE since 2005, is being recognized "for the invention and development of portable optical biosensors, service to the nation and profession, and educating the next, more diverse generation of engineers."
A biosensor makes use of biological molecules to detect a chemical or biological target. Ligler developed a new chemistry for attaching biomolecules on sensor surfaces that maintained their functionality more efficiently than existing approaches and then integrated emerging technologies from a variety of fields to make optical biosensors smaller, more versatile and more automated. The result: Biosensors are now utilized in several areas, from food production plants to pollutant cleanup sites.
The Simon Ramo Founders Award acknowledges outstanding professional, educational, and personal achievements to the benefit of society and includes a commemorative medal. Ligler received the award on Sunday, Oct. 4, 2020, at the NAE annual meeting, held virtually this year.
Prior to joining the faculties of NC State and UNC Chapel Hill in 2013, Ligler worked at the U.S. Naval Research Laboratory (NRL) for 28 years, serving since 1995 as the U.S. Navy senior scientist for biosensors and biomaterials. Prior to joining NRL, she worked in the area of cellular immunology for DuPont.
Ligler is currently working in the fields of biosensors, microfluidics, tissue-on-chip and regenerative medicine; she has also conducted research in biochemistry, immunology and analytical chemistry.
Often, as she told an audience of inventors and investors during a talk at NC State in 2017, the work involves identifying real-world problems and working toward a solution.
"It all starts with problem awareness," she said. "You need a problem to solve."
She has more than 400 publications, including 35 U.S. patents and four books, and has served on editorial boards for nine journals. Her inventions have been directly commercialized in 11 biosensor products used in food production plants, clinics in developing countries, pollution cleanup sites and areas of concern for military and homeland security. She has mentored numerous university faculty members and more than 60 postdoctoral fellows, and co-published research with approximately 200 undergraduates.
She is also a Fellow of the American Institute for Medical and Biological Engineering, the American Association for the Advancement of Science, the SPIE, and the National Academy of Inventors (NAI). In 2017, she was inducted into the National Inventors Hall of Fame (NIHF) for her inventions seminal to portable optical biosensors. She actively supports NIHF's Collegiate Inventors Competition and signature program for K-6 students, Camp Invention.
Ligler is one of just six women who have been inducted into NAE, NIHF and NAI.
In 2003, Ligler was recognized by the Christopher Columbus Foundation with its Homeland Security Award (Biological, Radiological, Nuclear Field) and by President George W. Bush with the Presidential Rank of Distinguished Senior Professional. In 2012, she was honored with the Presidential Rank of Meritorious Senior Professional by President Obama.
She has served on the board of trustees of Furman University and currently serves on the academic advisory board for Plaksha University, a new engineering college in India.
Ligler earned a B.S. in biology-chemistry from Furman University in 1972. She received a D.Phil. in biochemistry in 1977 and a D.Sc. in 2000, both from Oxford University.