Resilient Pack
Extraordinary Effort
NC State employee Scott Stevens goes above and beyond as a volunteer with the Civil Air Patrol, helping communities across North Carolina during the COVID-19 pandemic.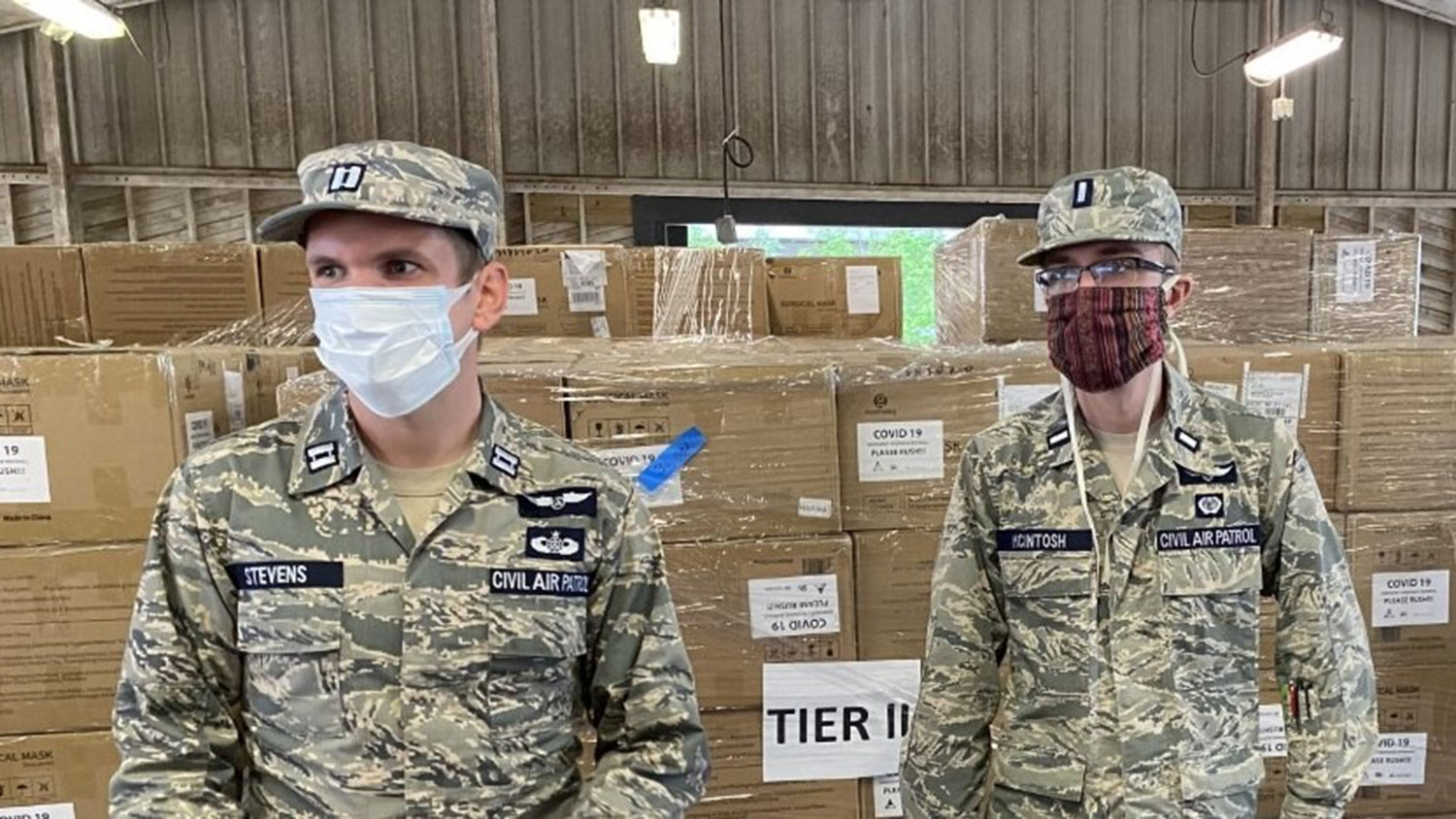 As a research scientist with NC State's North Carolina Institute for Climate Studies in Asheville, Scott Stevens provides a variety of data-related services to researchers in academia and government while conducting his own studies on topics like public health and climate.
But another part of his job — one that he loves just as much as being a self-described "professional math enthusiast" — is outreach and engagement. Stevens visits schools throughout western North Carolina to explain climate science and what a career in the field entails.
His passion for service extends into his non-work life, too. Stevens volunteers with the Civil Air Patrol (the auxiliary branch of the United States Air Force), as both a pilot and incident commander for search and rescue missions across North Carolina.
And he's been going above and beyond to serve communities statewide during the COVID-19 pandemic.
Stevens has volunteered more than 100 days since the start of the pandemic, working in partnership with North Carolina Emergency Management to coordinate more than 500 deliveries of personal protective equipment to 81 North Carolina counties. He has developed safety protocols for drivers and warehouse staff, coordinated more than 200 volunteers, and participated in two deployments to distribute PPE to long-term care facilities in Western North Carolina.
Stevens also developed a virtual command post so that everything could be coordinated remotely. All this while working full time, teaching aviation courses at a local community college, and participating in four search and rescue missions with the Civil Air Patrol. It's no surprise that Stevens was recently promoted to the rank of major.
Read on to learn more about his extraordinary effort during the COVID-19 pandemic.
What's your role with the Civil Air Patrol?
Prior to this promotion, I had been serving as the North Carolina Wing's director of emergency services, responsible for coordinating the training of our 2,300 members across the state, and typically spearheading our response to missions like this one, as well as all of the search and rescue and disaster relief missions that we're tasked with. The promotion itself doesn't come with any immediate changes in responsibility, but it's expected that I'll continue growing and taking on larger roles as a result.
What has the experience been like, volunteering during the pandemic?
Luckily, the great majority of my time on this has been spent in my home office, safely distanced. Because we figured out early on how to set up our command post virtually, we've been able to maintain the same social distancing as most everyone else who is working from home these days. While we have sent several dozen drivers to hundreds of locations around the state, my own exposure has been limited to a handful of days I spent at a couple of distribution sites, helping to allocate personal protective equipment to long-term care facilities in Western North Carolina.
Is it difficult seeing the impact of COVID-19 firsthand?
Seeing the quantities of goods that we were distributing to dozens of these facilities really put the scale of this pandemic in perspective. Without knowing someone personally who has been affected, it's quite easy to regard the situation as distant, until you've seen the 300,000th glove or the 50,000th face mask go out the door. Most of those who volunteered with Civil Air Patrol on this mission are teenagers, and like every other mission I've been part of, I continue to be inspired by the willingness of these kids to put themselves out there and do good things in the world.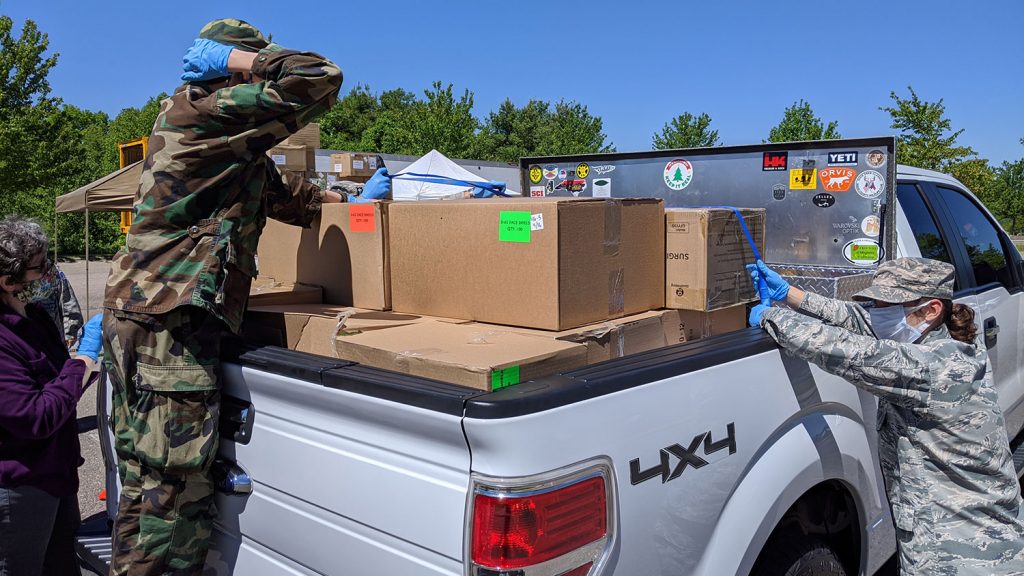 What is one new thing you've learned about yourself during all this?
I've learned the importance of your own attitude in the face of something like this when you're in a position of leadership. It becomes apparent that others look to you for cues on how to respond to a crisis, and whether you adopt an attitude that is optimistic and flexible, or one that is resigned and disgruntled, others will notice and follow suit. So it has made me much more aware of the tone that I'm projecting when I speak with our membership.