News Releases
The Strategic Stockpile Failed; Experts Propose New Approach to Emergency Preparedness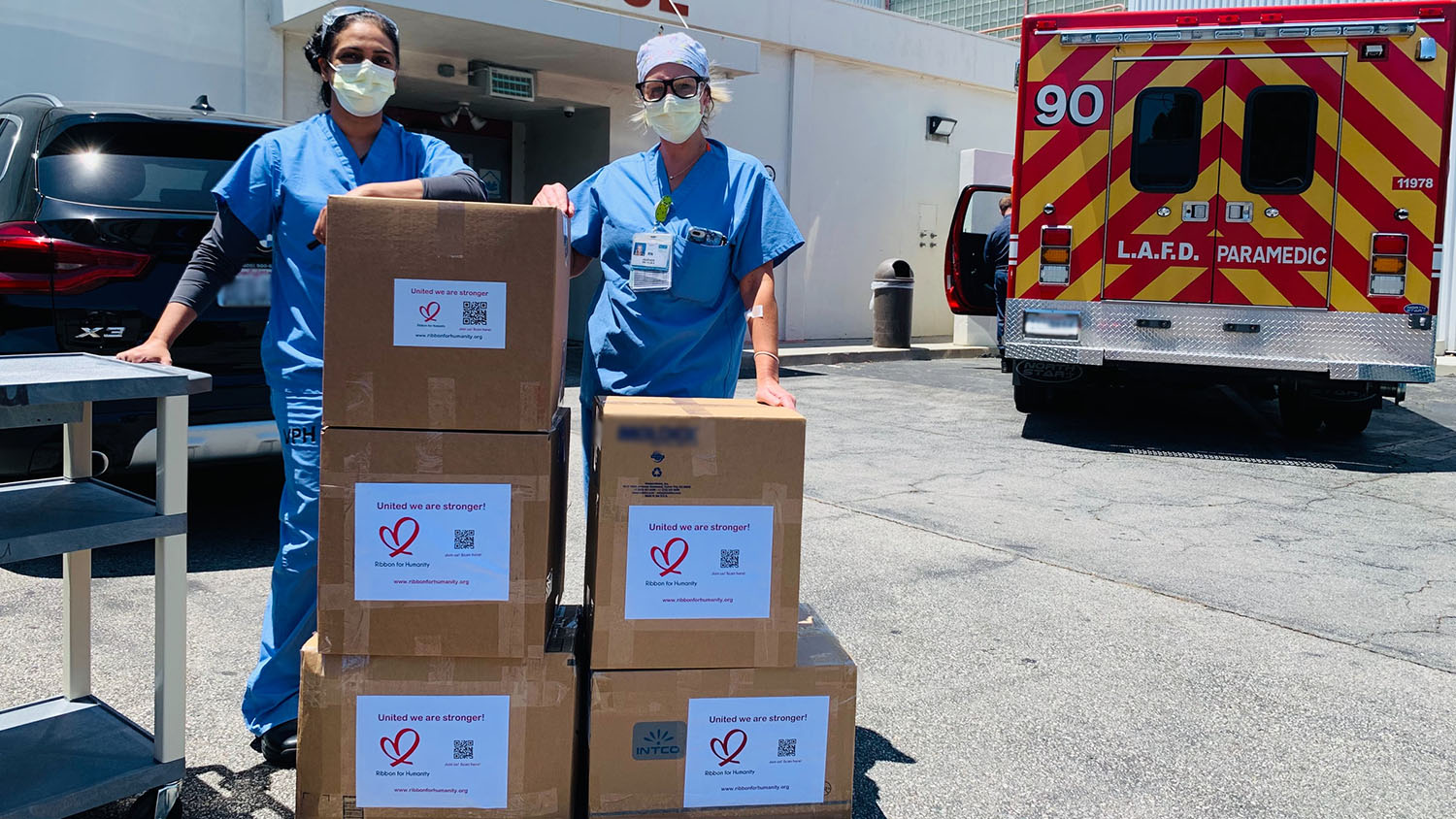 A new analysis of the United States government's response to COVID-19 highlights myriad problems with an approach that relied, in large part, on international supply chains and the Strategic National Stockpile (SNS). A panel of academic and military experts is instead calling for a more dynamic, flexible approach to emergency preparedness at the national level.
"When COVID-19 hit, the U.S. was unable to provide adequate testing supplies and equipment, unable to provide adequate personal protective equipment (PPE), and didn't have a functioning plan," says Rob Handfield, first author of the study and Bank of America University Distinguished Professor of Operations and Supply Chain Management at North Carolina State University.
"The SNS hadn't replenished some of its supplies since the H1N1 pandemic in 2009-10. Many of its supplies were expired. And there was no clear leadership. Federal authorities punted problems to the states, leaving states to fight each other for limited resources. And the result was chaos.
"We need to be talking about this now, because the nation needs to be better prepared next time. And there is always a next time."
To that end, Handfield and collaborators from NC State, Arizona State University, the Naval Postgraduate School and the Air Force's Contracting Career Field Management Team came together to outline the components that are necessary to ensure that there is an adequate federal response to future health crises. They determined that an effective federal program needs to address five criteria:
1). More Flexibility: In order to respond to unanticipated threats, any government system needs to have sufficient market intelligence to insure that it has lots of options, relationships and suppliers across the private sector for securing basic needs.
"You can't stockpile supplies for every possible contingency," Handfield says.
2). Inventory Visibility: The government would need to know what supplies it has, where those supplies are, and when those supplies expire. Ideally, it would also know which supplies are available in what amounts in the private sector, as well as how quickly it could purchase those supplies.
"The same is true on the demand side," Handfield says. "What do people need? Where? When?"
3). Responsiveness: The governmental institution overseeing emergency preparation needs to have leadership that can review information as it becomes available and work with experts to secure and distribute supplies efficiently. This would be an ongoing process, rather than a system that is put in place only in the event of crises.
4). Global Independence: The COVID-19 pandemic has highlighted the fact that the U.S. has outsourced manufacturing of critical biomedical materiel, because it was cheaper. Authorities need to consider investing in domestic manufacturing of PPE, testing supplies and equipment, pharmaceutical chemicals, syringes, and other biomedical supplies.
"The past year has really driven home the consequences of being dependent on other nations to meet basic needs during a pandemic," Handfield says. "Relying largely on the least expensive suppliers for a given product has consequences."
5). Equitable: The government needs to ensure that supplies get to where they are most needed in order to reduce the infighting and hoarding that we've seen in the COVID-19 pandemic.
"A first step here is to settle on a way of determining how to prioritize needs and how we would define an equitable allocation and distribution of supplies," Handfield says.
The last ingredient is bureaucratic: Coordinating all five of these components should be done by a permanent team that is focused solely on national preparation and ensuring that the relevant federal agencies are all on the same page.
"This is a fundamental shift away from the static approach of the SNS," Handfield says. "We need to begin exploring each of these components in more detail – and defining what a governing structure would look like. We don't know how long we'll have until we face another crisis."
The paper, "A Commons for a Supply Chain in the Post-COVID-19 Era: The Case for a Reformed Strategic National Stockpile," is published open access in The Milbank Quarterly. The paper was co-authored by Blanton Godfrey, the Joseph D. Moore Distinguished Professor in NC State's Wilson College of Textiles; Major Daniel Finkenstadt of the Naval Postgraduate School; Eugene Schneller of Arizona State; and Peter Guinto of the Air Force's Contracting Career Field Management Team.
-shipman-
Note to Editors: The study abstract follows.
"A Commons for a Supply Chain in the Post-COVID-19 Era: The Case for a Reformed Strategic National Stockpile"
Authors: Robert Handfield and A. Blanton Godfrey, North Carolina State University; Daniel Joseph Finkenstadt, Graduate School of Defense Management, Naval Postgraduate School; Eugene S. Schneller, Arizona State University; Peter Guinto, Contracting Career Field Management Team, United States Air Force
Published: Nov. 2, The Milbank Quarterly
DOI: 10.1111/1468-0009.12485
Abstract:
Policy Points
Reflecting on current response deficiencies, we offer a model for a national contingency supply chain cell (NCSCC) construct to manage the medical materials supply chain in support of emergencies, such as COVID-19. We develop the following:
o a framework for governance and response to enable a globally independent supply chain;
o a flexible structure to accommodate the requirements of state and county health systems for receiving and distributing materials; and
o a national material "control tower" to improve transparency and real-time access to material status and location.
Context
Much of the discussion about the failure of the COVID-19 supply chain has centered on personal protective equipment (PPE) and the degree of vulnerability of care. Prior research on supply chain risks have focused on mitigating the risk of disruptions of specific purchased materials within a bounded region or on the shifting status of cross-border export restrictions. But COVID-19 has impacted every purchase category, region, and border. This paper is responsive to the National Academies of Sciences, Engineering and Medicine recommendation to study and monitor disasters and to provide governments with course of action to satisfy legislative mandates.
Methods
Our analysis draws on our observations of the responses to COVID-19 in regard to acquisition and contracting problem-solving, our review of field discussions and interactions with experts, a critique of existing proposals for managing the strategic national stockpile in the United States a mapping of the responses to national contingency planning phases, and the identification of gaps in current national healthcare response policy frameworks and proposals.
Findings
Current proposals call for augmenting a system that has failed to deliver the needed response to COVID-19. These proposals do not address the key attributes for pandemic plan renewal: flexibility, traceability and transparency, persistence and responsiveness, global independence, and equitable access. We offer a commons-based framework for achieving the opportunities and risks which are responsive to a constellation of intelligence assets working in and across focal targets of global supply chain risk.
Conclusions
The United States needs a "commons-based strategy" that is not simply a stockpile repository but instead is a network of repositories, fluid inventories, and analytic monitoring governed by the experts. We need a coordinated effort, a "commons" that will direct both conventional and new suppliers to meet demands and to eliminate hoarding and other behaviors.