Campus Life
Finding Your Wolfpack: Student Organizations
When Pauline Bulala first arrived at NC State as a freshman, she felt a little lost.
"Everyone expects you to find your people right away, but that wasn't my experience," said Bulala, a senior in biological sciences. "It was kind of hard."
Bulala reached out to her orientation leader for advice on making connections. He recommended getting involved in student organizations and helped her find some that fit her interests.
Over time, Bulala helped restart the Filipino American Student Association, joined the Pre-Physician Assistant/Nursing Club and the Catholic Campus Ministry, and became an orientation leader and a Chancellor's Aide. She's now the vice president of the University Activities Board, a student-led organization that plans a wide range of virtual and in-person student events that foster advocacy, awareness, inclusivity and education.
"Getting involved in organizations on campus, and helping other students do so as an orientation leader, really helped me find people on my wavelength," she said. "Now I love giving back to that student who's feeling the same way I did my freshman year and helping them feel like they can thrive here."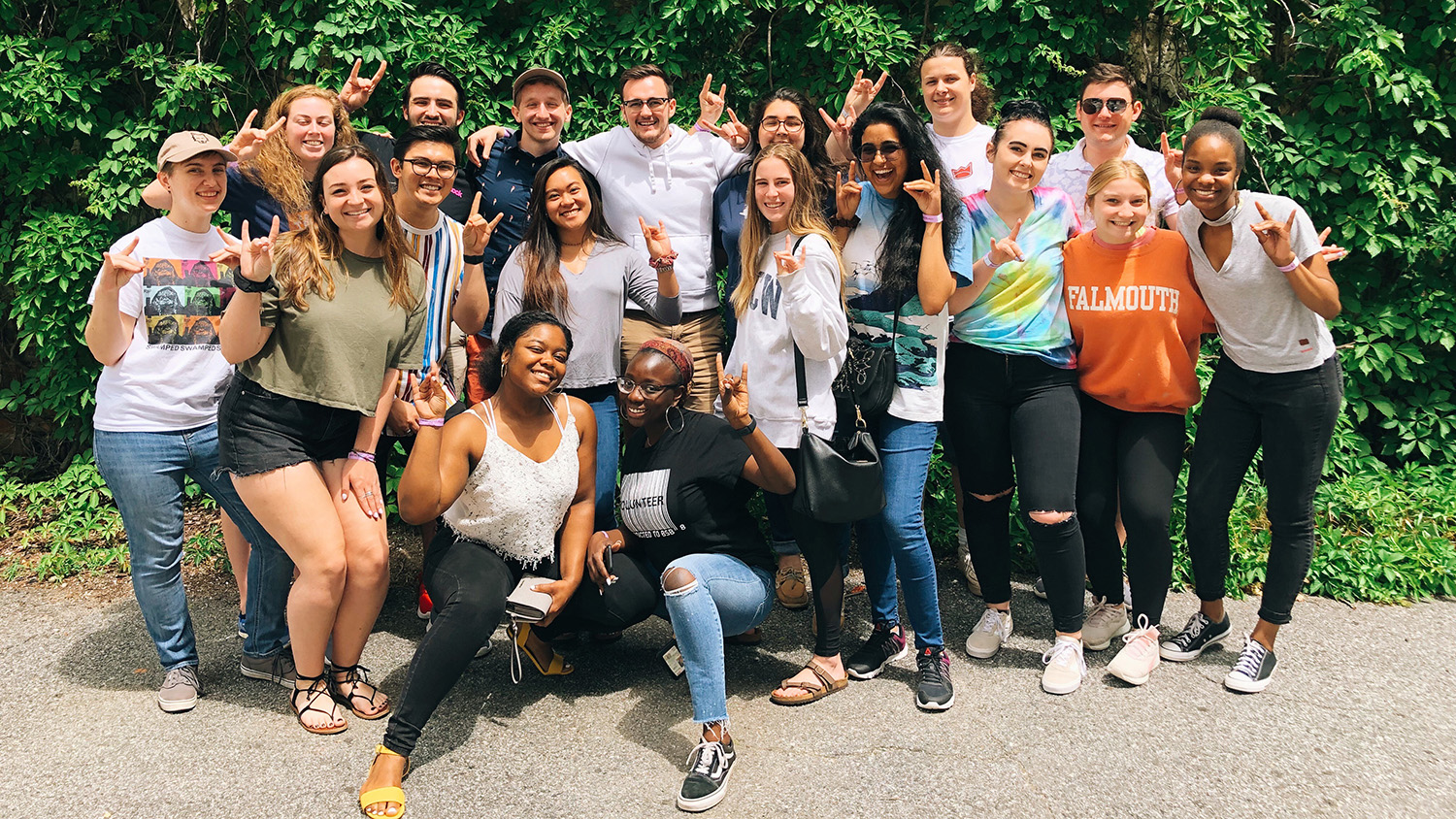 Making Connections
According to Darrius Barrow, associate director for student engagement in the office of Student Leadership and Engagement, NC State has between 600 and 700 active student organizations at any time.
Barrow's office supports these organizations with resources like mail services and trainings on relevant topics like financial issues, technology and hosting events. They also serve as a resource to student organization leaders as questions arise.
Throughout the COVID-19 pandemic, many organizations have been meeting virtually and occasionally engaging in safe outdoor events. Barrow says this is especially important with so many students having fewer of the in-person interactions that often lead to relationships.
"With so much isolation right now, staying connected in safe ways is especially important," he said. "NC State is such a big place, but getting involved can help make it feel small. I hear some of the best stories from students who say that they stayed at NC State or built strong relationships because they got involved with student organizations."
In the past, Student Leadership and Engagement has hosted involvement fairs to help students learn about the organizations NC State offers. This year they've rolled out a Virtual Involvement Fair where students can browse short video introductions from more than 50 campus organizations and learn how to connect with them.
NC State is such a big place, but getting involved can help make it feel small.
"If you're shy about interacting with organizations until you know what they're all about, the virtual fair is a great way to get a taste of what they're doing," Barrow said. "We had more than 7,000 views on these videos last semester, which shows that students are really taking advantage of these resources and trying to get involved."
If the wide range of options leaves you uncertain of where to start, Barrow offers a three-step process for getting involved on campus.
Start with something academic. More than 300 organizations are tied to a college or academic department, so everyone can find something that connects to their academic interests.
Find something familiar. Whether it's beekeeping, anime or social justice, if you have a hobby or interest, NC State probably has an organization for it. And if it doesn't, Barrow's office will help you start it.
Try something unfamiliar. Find an interest or activity you're curious about but have never engaged in. Maybe it will become your new passion.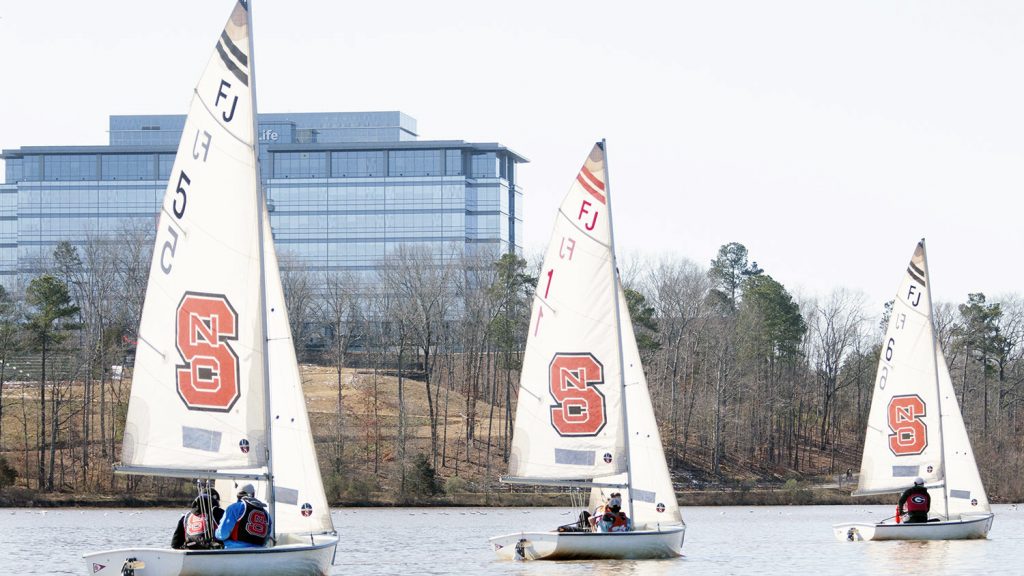 Balance and Fulfillment
Another important aspect is finding the balance that is right for you. "Joining an organization does not mean you have to take on a leadership role or be at every meeting," Barrow said. "You always have the freedom to pull back and do less when you need to or even leave a group and try something else if you feel like it isn't the right fit."
Second-year graduate student Coleman Simpson has learned a lot about balance during his six years in undergraduate and graduate classes at NC State. He's currently completing dual master's degrees in agricultural and extension education and in public administration while also serving as president of the Student Senate. In spite of his busy schedule, he says making time for student government and other organizations has been an important way to recharge.
"Balance is so important," Simpson said. "It comes down to what's going to fill you up when you need a break from academics."
For Simpson, this is serving his fellow students by investigating concerns and issues of the student body.
"Being elected by your peers to represent 36,000 students is really cool — and kind of terrifying," Simpson said. "I love being able to help my fellow students and will leave campus knowing I made a difference at NC State."
Simpson has also been active in a number of other organizations related to his academic areas, including the Agronomy Club, Agri-Life Council and the Agricultural and Extension Education Club. Through those groups, he got to travel to national conferences, do outreach and even volunteer at the North Carolina State Fair — memorable experiences he got to share with good friends he met through these groups.
Don't be afraid to explore every nook and cranny of the university to find your people.
"Organizations can always offer you a place for community and fellowship and relationship building," Simpson said. "Don't be afraid to explore every nook and cranny of the university to find your people."
Bulala agrees that the effort it takes to find your place is worth it. "I know it's been really hard to connect this year, but there are orgs out there waiting to welcome you," she said. "It may take a little bit of digging, but they're there."