Williams Accepts Top HR Post at Brown
After five transformational years at NC State, Marie Williams moves to Brown University to serve as VP of human resources.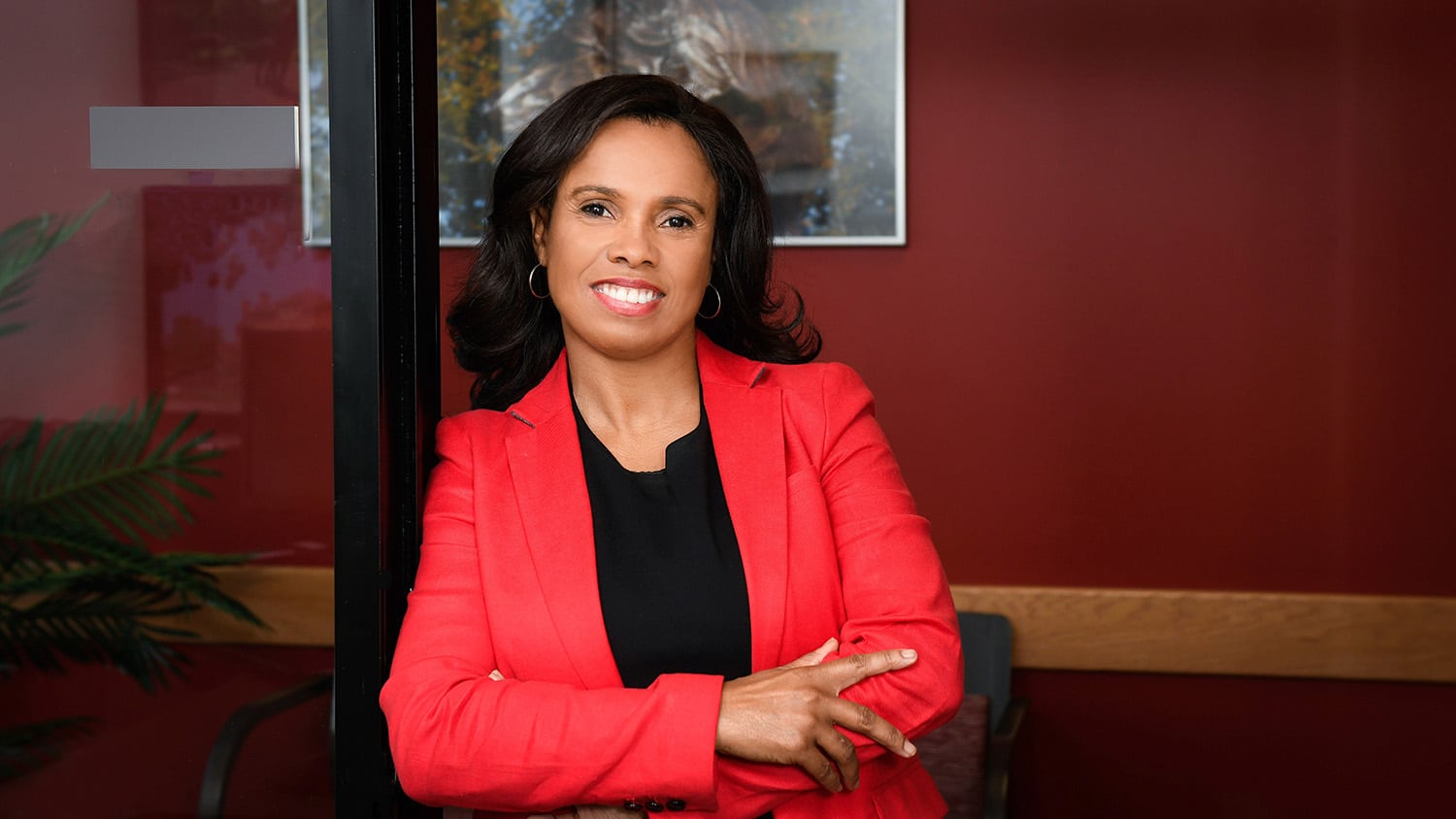 When Marie Williams thinks about the success University Human Resources has achieved the past few years, she attributes its accomplishments to four things: an assessment study, a three-year strategic plan, strong campus partnerships and her outstanding team in UHR.
Those successes include enhancing the employee recognition program, an ongoing effort to streamline the faculty hiring and recruitment process, the rolling out of the Management Essentials training program for all EHRA and SHRA nonfaculty supervisors and starting a professional development conference for our HR community. In June, Williams and her team will celebrate the successful completion of nearly all of their goals in the strategic plan.
"I am very proud that our collective work as a university is paying off," said Williams, associate vice chancellor for human resources, who is preparing to hand off that work to a new leader.
She has accepted a job as vice president of human resources at Brown University, an Ivy League school in Rhode Island, and will start her new role in July.
"I am excited about the opportunity at Brown, but I am very grateful for the opportunity and experience I have had at NC State," Williams said. "We have a lot to be proud of in what we have accomplished here.
"I am also very grateful for the opportunities that I have had along the way to work with a tremendous team, partners and campus leadership. It has been an awesome ride, which I will definitely treasure."
Bittersweet News
Williams' departure is bittersweet news for the NC State community.
"Under Marie's leadership, University Human Resources embarked on an ambitious journey with an audacious goal, to transform the way we serve and support our most important asset — our faculty and staff," Chancellor Randy Woodson said. "Today, NC State is ranked among the best employers in the state, thanks in large part to the initiatives Marie and her team championed."
NC State will conduct a national search for its next leader of UHR.
Williams, a native of England, began working at NC State in July 2016. She came here from Ball State University, where she worked for four years as associate vice president for human resources and administrative services. Before that, Williams spent nine years at Fisk University, serving in various roles, including vice president for administrative services and chief human resources officer.
Williams said one of the main things that attracted her to work at NC State is its Think and Do philosophy. For the nearly five years that Williams has worked at NC State, she has embraced that mantra. Soon after she started working at NC State, she started engaging its staff and faculty, building relationships and partnerships and setting UHR on a new path.
Transformational Journey
"When I joined NC state, it was very clear that there was a hunger to really reimagine human resources," Williams said.
That is what Williams did, first bringing in a consulting firm that helped UHR gather feedback from more than 100 campus stakeholders. Those stakeholders identified areas where UHR could make enhancements to meet the HR needs of the campus community. Their feedback resulted in HR creating three new units: an analytics unit, a communications team and a unit dedicated to continuous improvement.
"It has really taken a community of us to change HR," Williams said.
Next, Williams and her team crafted the three-year strategic plan that has served as a roadmap for UHR's transformational journey. That plan has five strategic priorities and under each of those priorities is a set of goals for each year of the plan.
"I remember the team looking at it and saying, 'Oh, my goodness, that is a lot of work,'" Williams said. "'How are we going to get all that done?' But guess what? We have accomplished nearly everything in it. I am very proud of the fact that the team and I, working with our HR campus partners, will successfully accomplish that plan."
Throughout the plan's implementation, UHR has kept the university abreast of its progress by publishing an annual report. UHR published the first report in 2020 and a second in 2021.
Those reports show UHR has accomplished a lot in a short amount of time. During that time, Williams said, one of the most important accomplishments for UHR has been a shift in its culture.
"Our mindset has changed," she said. "Our mindset is more about how we can help, how we can be a strategic partner, and I think that shift has been important for our campus."