Campus Life
Finding Your Wolfpack: Symposium for Multicultural Scholars
A unique event helps new students from underrepresented populations find friends and support before classes start.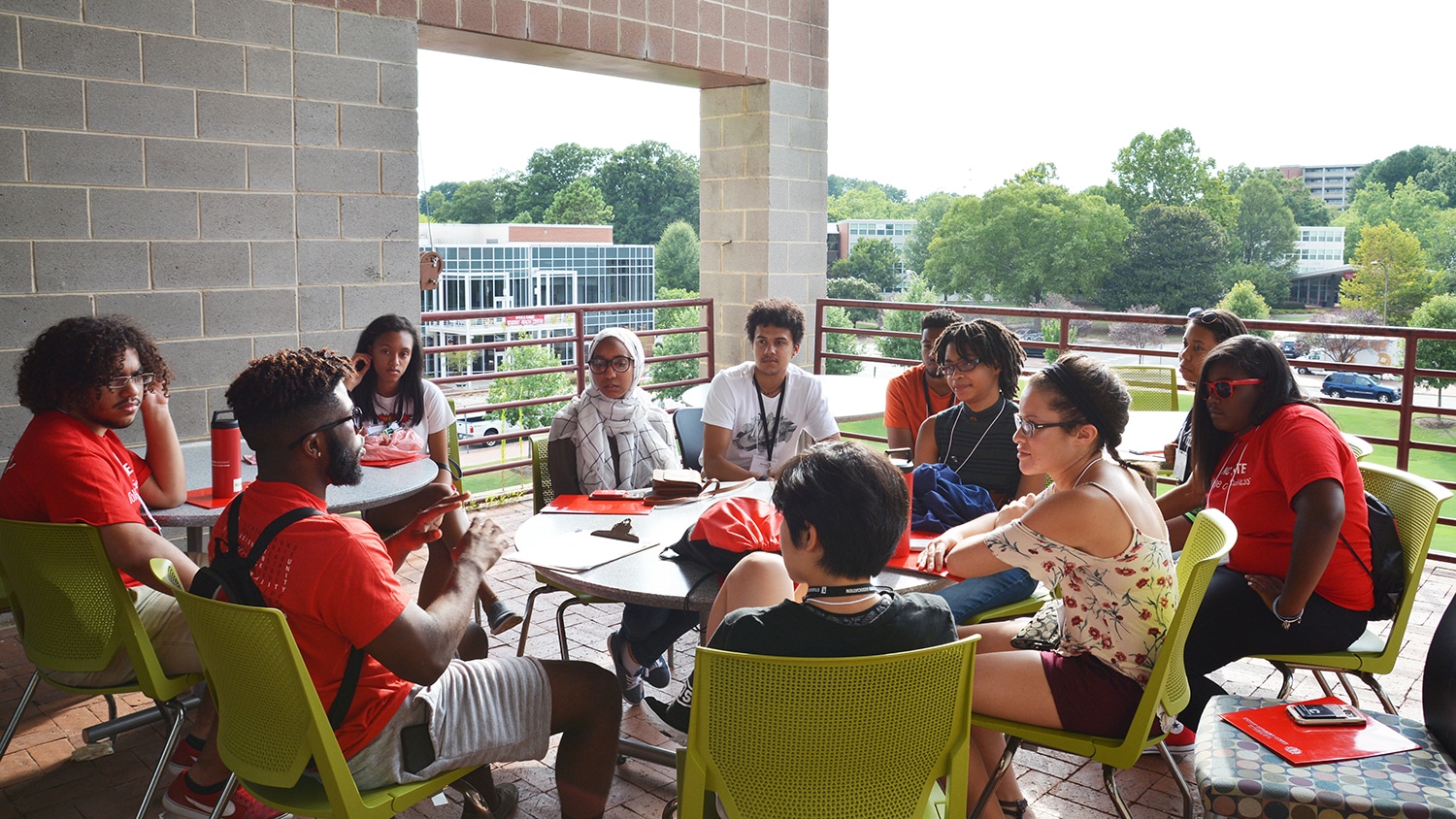 Editor's Note: This post is from 2021. Learn more about this year's Symposium for Multicultural Scholars.
For any first-year or transfer student, it takes some work to find their perfect campus community. Students from underrepresented populations and students of color often face challenges that make the task even harder.
"Students from marginalized identities sometimes need more support in finding community and resources to support their journey as they navigate predominantly white spaces," said Thomas Witherspoon, senior director of NC State's campus community centers. "They don't always know where to find other students who share their experiences and understand their perspectives."
NC State's Symposium for Multicultural Scholars aims to make this a lot easier. The free program offers students from these backgrounds — and anyone who wants to better understand their peers' perspectives — a chance to arrive on campus early and get a jump-start on building their community and learning about resources to support their NC State experience.
Creating Dialogue and Community
The symposium, run by Multicultural Student Affairs (MSA), was started in the late 1990s to help support and retain minority students coming onto NC State's primarily white campus. It's held twice a year, at the beginning of the fall and spring semesters, for first-year and transfer students.
"The goal is to help new students develop a supportive and diverse community, as well as to reflect on their personal 'why' and connect it to their overall purpose and experience at NC State," Witherspoon said. "We also want to expose students early and often to different resources and leaders across campus that they'll be able to go back to throughout their time here."
Participants also get to celebrate their arrival at NC State and meet their fellow students through social events, icebreakers, shared meals and other activities.
Because the two-day program begins before Welcome Week and the first day of classes, students are able to move onto campus early. This time helps students adjust before the large crowds arrive and feel more confident as they make the transition to college, Witherspoon said.
Though the emphasis is on supporting first-year and transfer students of color, students from all identities and backgrounds are welcome to participate. In the past, participants have included students from rural areas, first-generation students, and students with visible and invisible disabilities, as well as those from majority groups.
"We welcome everyone to come and bring their own experiences and perspectives to our discussions," Witherspoon said.
After fully virtual programs last year, Witherspoon is excited to be able to return to an in-person gathering, with reduced capacities, this year on August 10-12.
In addition to social activities, attendees will engage in breakout sessions and other discussions with staff and faculty, as well as peer leaders, many of whom participated in the symposium in the past.
"Students apply and are selected and trained to work with small groups throughout the program, leading peer conversations with the new students," Witherspoon said. "Peer-to-peer counseling is an important component of this program because students are able to speak with firsthand knowledge about the NC State experience to other students, and research tells us that when a young person builds a relationship with a peer they're more likely to seek that person out if they need help."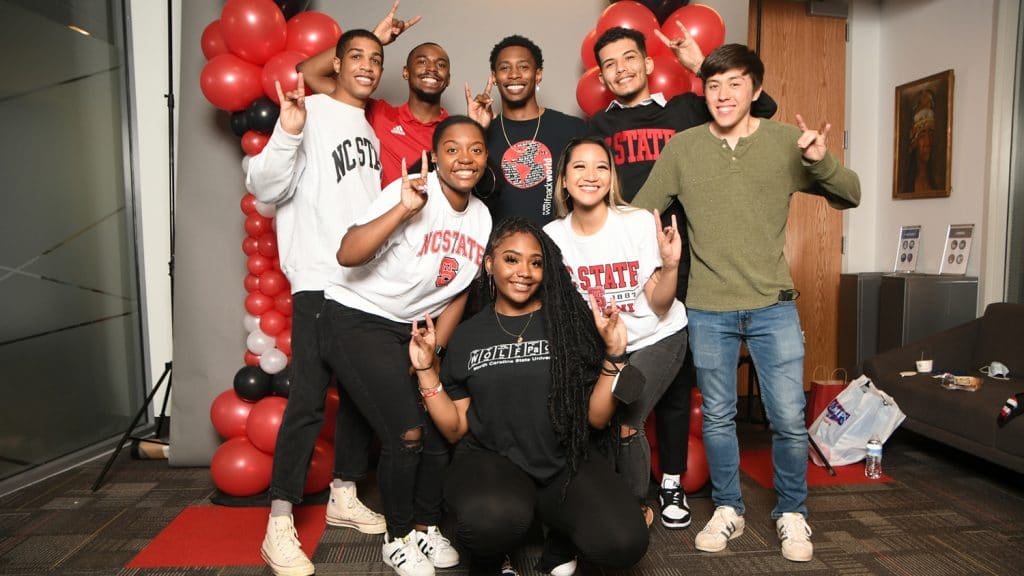 'A Home Away From Home'
Jessica Terrones, a mathematics education major, has seen these relationships grow firsthand. For the past two years, she has worked in the Multicultural Student Affairs office, where she greets students who come in to use the space and helps plan and execute MSA events. As a student of color herself, she understands what being part of this community means to the students who walk through the office doors or join virtual programming.
"For so many students, MSA is a home away from home where they can find support from other students and from staff willing to invest in them," Terrones said. "The symposium is a great way for them to get an initial introduction to NC State and the MSA community to give them a boost of confidence as they start their college career."
Students come into this safe space and begin to make authentic connections to their peers and other staff that represent a form or some forms of their identities.
And though this event is students' first step toward engaging with MSA, it's usually not their last. Throughout the year, MSA hosts other events — like heritage month celebrations, honors convocation and Multicultural Graduation — to continue to support these populations. And their office space (or, during the pandemic, their virtual drop-in space) is a popular place for students to meet with staff, seek out resources and gather to socialize.
"Many of the former symposium participants continue to come into the office to hang out together throughout their time at NC State," Terrones said.
"I saw students come into this safe space and begin to make authentic connections to their peers and other staff that represented a form or some forms of their identities," said Rasheedah Fletcher, a former graduate assistant in MSA who helped plan the 2019 symposium. "Some students even told us the Symposium for Multicultural Scholars is part of the reason why they stayed at NC State."
Witherspoon hopes that this year's event will not only introduce participants to NC State, but also serve as an important bridge back into community in general for students who may have spent more than a year largely separated from peers because of the COVID-19 pandemic.
"A strong start to your college experience with a community around you can be transformative," Witherspoon said. "Truly getting to know others, as well as reflecting on who you are, helps center students and prepare them for their NC State experience."