Campus Life
Summer Start Welcomes New Students to the Pack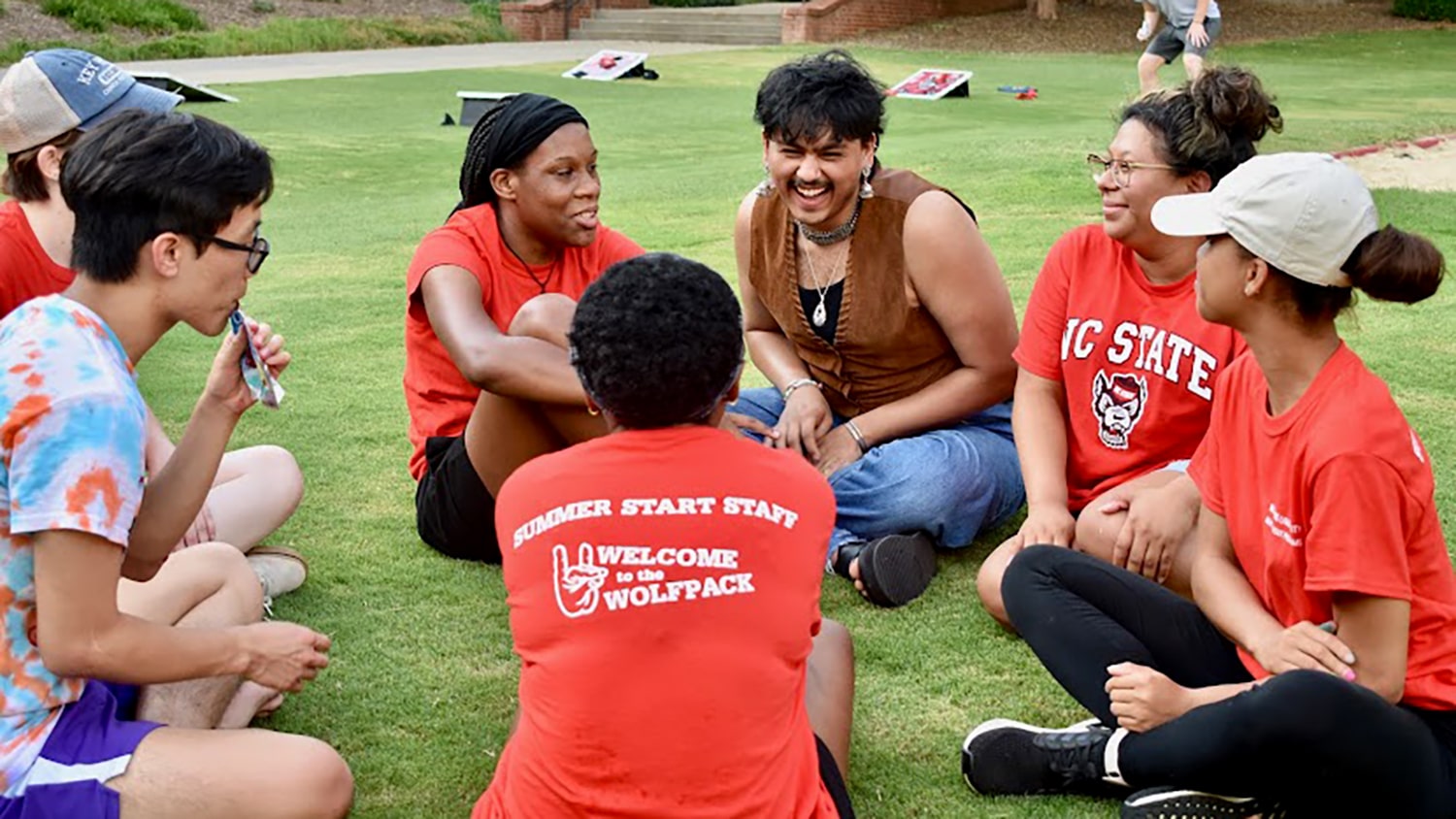 NC State is a place where anyone can belong. Bricks guide people across campus, and friends gather under countless oak trees on sunny days. Faculty members pass on knowledge to students every day, whether they're in the same room or sharing a computer screen.
If you're new to the Wolfpack, finding your place can seem daunting at first. There are bus routes to learn, maps to digest, clubs to join, resources to comprehend. Summer Start, organized by New Student Programs, helps students build their confidence at NC State.
Through the program, incoming first-year and transfer students can take classes, live on campus and connect with new faces. This summer, nearly 200 have gotten a head start on their journey at NC State online or in person. Sammy Shea, a first-year from Fuquay-Varina, is one of them. He moved into his summer dorm in Owen Hall in June and started taking an English class and an economics class.
"I want to ease into college life and earn some credits," Shea said. "I hope I meet some interesting people and make friends for freshman year."
A Warm Welcome
In addition to academics and housing, Summer Start also pairs new students with a fellow undergraduate mentor and hosts informational events about campus resources as well as social events. A sampling includes a tour of Memorial Belltower, a breakfast night at Owen Hall and a "How to Thrive" series focusing on majors, exams and time management.
"The big thing we focus on is the transition," said Aileen Rodriguez, assistant director of New Student Programs. "You get an opportunity to meet upperclassmen, be mentored and ask questions. You get to start taking classes that count toward your degree. You get to understand how things work at the university because we connect you with all of the resources and offices that are available: the Counseling Center, the Academic Success Center, the Office of Student Leadership and Engagement and more. That way, in the fall, students know how they can participate."
While the program is usually open only to first-years and transfer students, incoming second-year students could also sign up this year. The COVID-19 pandemic pushed many classes online during the 2020-2021 academic year, meaning those students didn't have the chance to fully acclimate to campus.
"​​We wanted to provide a space for second-year students to connect with the university and transition to the university because they didn't necessarily get the housing experience or the classroom experience," Rodriguez said.
Meet Your Mentor
Last year's Summer Start was online because of the pandemic, too. Kayla Alford, from Laurinburg, North Carolina, signed up because she was intimidated to start at NC State. Building a relationship with her mentor and taking classes through Summer Start helped allay her fears.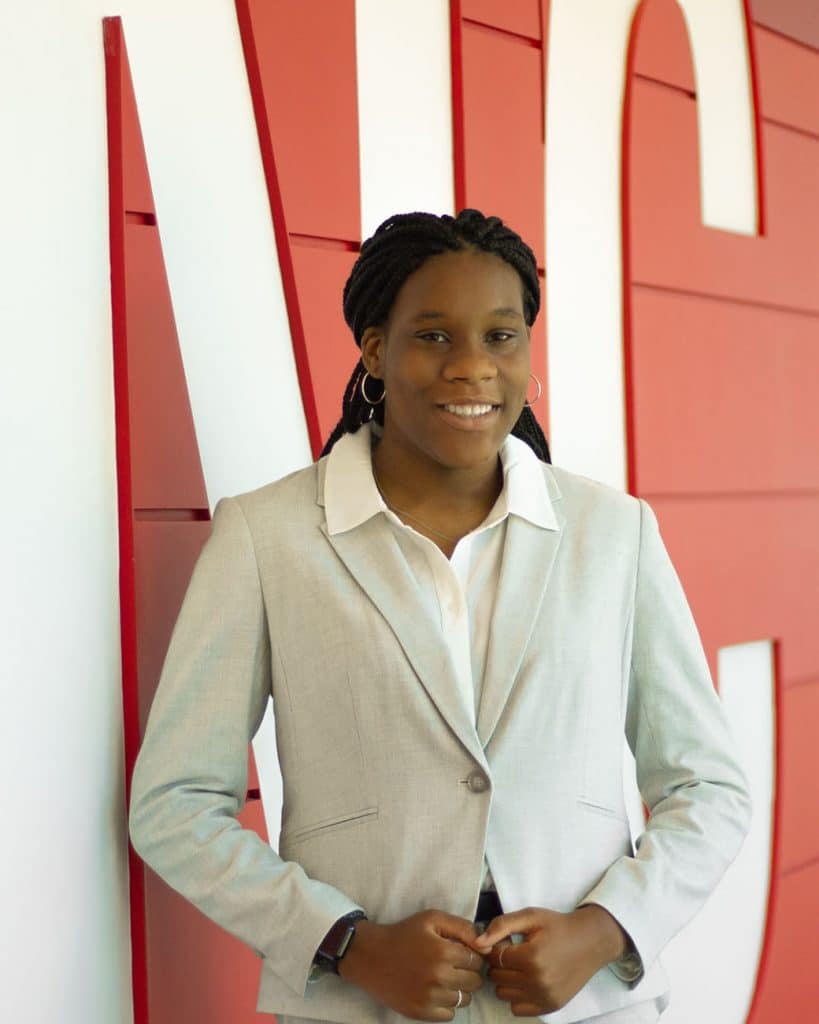 "It's a great program," Alford said. "It provides you with so much and makes your transition so much easier. NC State is a city within a city — it's so big. Even though Summer Start was virtual, I could look at maps and tours and ask as many questions as possible."
Now Alford is one of several mentors for new students. She helps her nine mentees solve problems, whether they be personal or academic, and points them toward resources like the Academic Success Center, student organizations and even mobile apps, like the Wolfline TransLoc app.
It provides you with so much and makes your transition so much easier.
Esha Bhatnagar, a sophomore from Charlotte majoring in human biology, is also a mentor this year. She credits her experience in Summer Start last year with making NC State feel like a community instead of a place to take online classes. Mentors hosted study break activities like online pictionary games, and even during her sociology and calculus classes, she was able to make friends through group discussions. As a mentor, she helps new students do the same.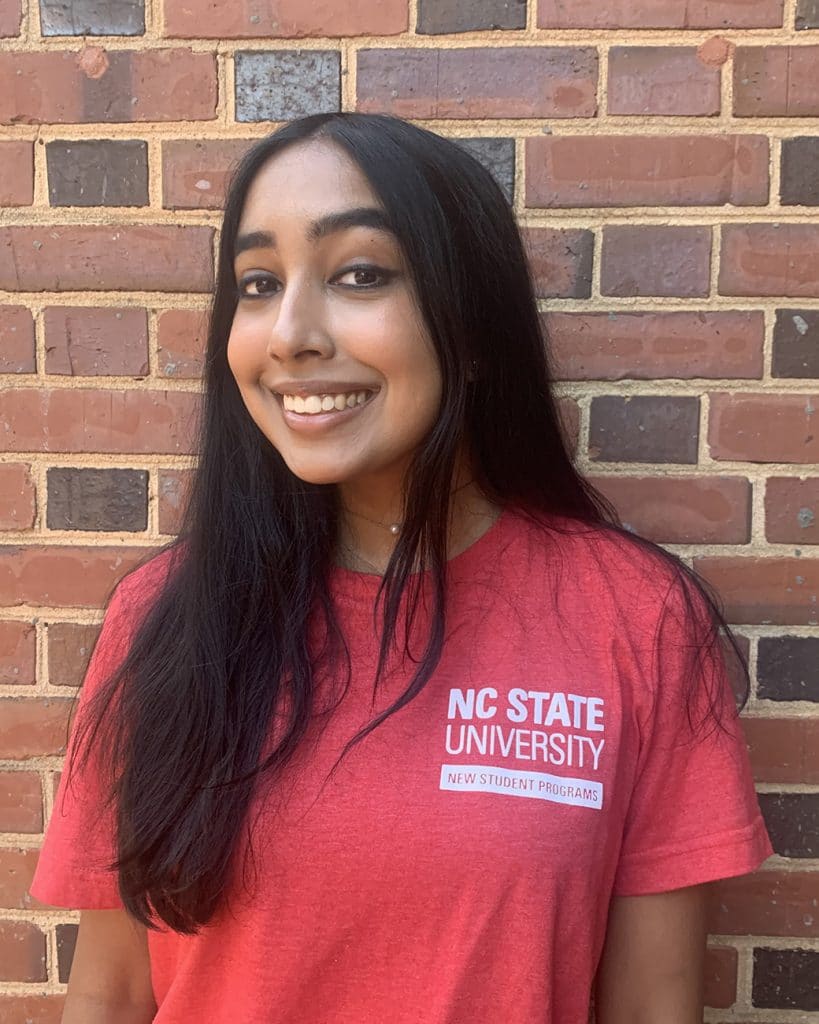 "I saw summer as a chance to dip my toes in the college experience," Bhatnagar. "It helped me prepare academically and taught me how to make friends virtually in classes and group chats."
Moving into her dorm this summer was the first time staying on campus. As much as she accomplished during her virtual freshman year, Bhatnagar is eager to embrace a more traditional NC State lifestyle — walking the brick pathways, meeting up with friends between classes, learning in classrooms instead of Zoom rooms.
"I'm most excited about having a full in-person experience," she said. "I'm excited to be with everyone and get that college experience."